Huawei sempre più indipendente. Dopo il market-app personalizzato causa "break-up da Google", il colosso tech asiatico sfida Spotify lanciando Huawei Music, la sua nuova piattaforma di streaming musicale.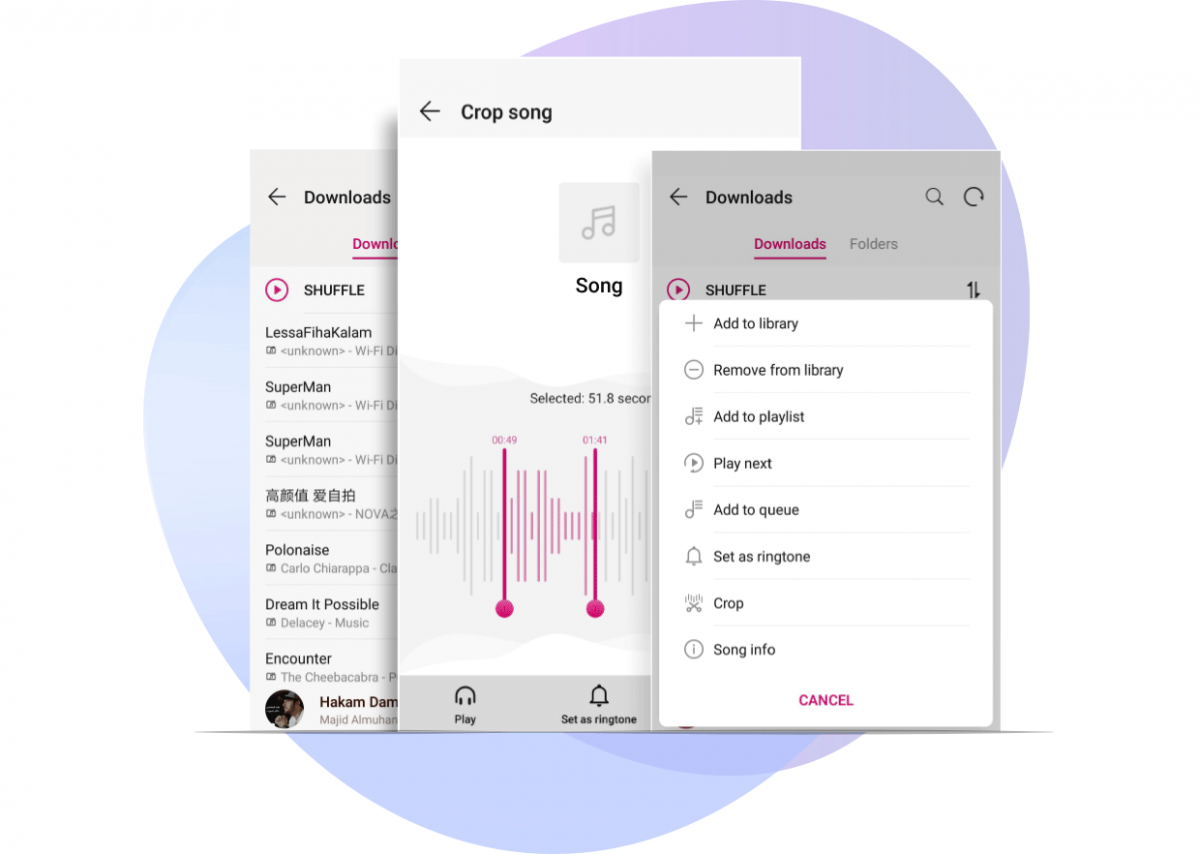 Abbiamo ampiamente parlato dei competitor di Spotify, che da oggi possono contare tra le proprie fila un nuovo alleato, Huawei Music. Anche l'Italia è tra i sedici Paesi UE in cui la piattaforma è stata immessa sul mercato-app. L'accesso sarà totalmente gratuito per tre mesi, causa CoronaVirus, iscrivendosi entro il 26 Aprile. I vertici di Huawei ne hanno già annunciato la distribuzione in tempi brevi a tutto il continente. 
Il costo è di €9,99 mensili e permette l'accesso ad oltre 50 milioni di brani in alta qualità. Tra le features più importanti troviamo la sincronizzazione su più dispositivi, l'identificazione dei brani e la modalità Party. Per accedere al servizio streaming basterà attendere una notifica di aggiornamento App ed accedere con il proprio ID Huawei.
Enjoy music anytime and anywhere with the seamless and exciting new service HUAWEI Music – with over 50 million songs. It comes with a built-in Huawei Histen equaliser allowing you to tweak the audio to suit what you are listening to!#HUAWEIP40 #HUAWEIMusic #MakeItYours pic.twitter.com/EDoXYwE2N9

— HuaweiMobileServices (@HuaweiMobileSer) March 30, 2020
Con ben 160 milioni di utenti attivi e sorretta dalle Big Three Universal Music Group, Sony Music Entertainment e Warner Music Group, Huawei Music ha un tesoretto di ben 1,2 milioni di album musicali disponibili nella sua offerta. I numeri non spaventano per ora Spotify, che al momento conta 270 milioni di utenti attivi e 125 milioni di abbonati, di cui 80 solo in territorio UE. 
Riuscirà Huawei a raggiungere i numeri della piattaforma di Stoccolma e a superarla?
Music freak, Techno head. Graduated at UNICAL in Communication Sciences. PointBlank Music Industry Diploma Student.