MEDUZA. Non sembra passato troppo tempo dalla release di  "Piece Of Your Heart" quando sia fan che diversi professionisti del settore in tutto il mondo si interrogavano a riguardo. Non molti sapevano chi ci fosse dietro a quel progetto, a quella musica, a quel sound così innovativo. Eppure da quel 1 Febbraio 2019 i MEDUZA hanno macinato record, numeri e presenze diventando il gruppo italiano di maggior successo su scala mondiale. Un escalation di successi inarrestabile, anche con la pandemia. Il 2020 è stato sicuramente l'anno della conferma per i tre componenti del progetto Matti Vitale, Simone Giani e Luca De Gregorio. Il loro singolo "Paradise" con il cantautore irlandese Dermot Kennedy è infatti stato una delle canzoni del 2020, disco di platino in Irlanda, Brasile, Svizzera e Slovacchia e disco d'oro in Regno Unito, Australia, Belgio, Canada, Repubblica Ceca, Italia, Olanda e Sud Africa. Per inaugurare il 2021, dopo l'album di remixes, i MEDUZA e Dermot Kennedy sono stati ospiti di Ellen Degeneres con un'esibizione di Paradise.
https://www.instagram.com/p/CMwwtzNB0S7/?utm_source=ig_web_copy_link
I primi italiani ad essere ospiti di Ellen Degeneres
The Ellen Degeneres Show, o semplicemente Ellen, è uno dei più importanti e longevi show televisivi statunitensi. Una vera e propria icona della TV americana dei talks show in onda dal 2003 e condotta dalla comica e attrice Ellen Degeneres. Diversi sono i riconoscimenti ricevuti dalla trasmissione, che negli anni ha ospitato celebrità da ogni parte del globo. E' stata questa la prima volta in cui si è visto partecipare un ospite italiano, e i MEDUZA non hanno perso occasione per regalarci nuovamente qualcosa di unico. Durante lo show dello scorso 22 marzo è stata trasmessa anche una loro performance esclusiva in una location brulla e notturna (pare da Marbella, in Spagna), di "Paradise" con Dermot Kennedy. Pelle d'oca! Ma cosa aspettarsi da chi ha fatto cantare tutto il mondo da due anni a questa parte se non questo?
https://www.instagram.com/p/CMupdVmoc9J/?utm_source=ig_web_copy_link
Un'altro "gioiello" da aggiungere alla collezione.
Un'altro grande passo che porta i MEDUZA a un successo confermato da numeri mostruosi costruiti partendo dal sound con una promozione perfetta. Quasi fosse una ciliegina su una torta questa apparizione va infatti ad aggiungersi a quello che ad oggi è il progetto italiano con più successo nel mondo.
6 Miliardi di streaming globali
26 Milioni di ascoltatori mensili su Spotify
317 Milioni di views
1 Milione di followers su YouTube
128 Dischi di Platino
14 Dischi di Diamante
19 Dischi d'Oro in tutto il mondo
1 Nomination ai Grammy 2020
Vincitori – Music Moves Europe Talent Awards
Vincitori – IDMA Awards Breakthrough Artist
Vincitori – IDMA Awards Best Song for Dance (Piece of Your Heart)
Vincitori – Tomorrowland Top 500 Tracks 2019 (Piece of Your Heart)
A questi numeri, e alle apparizioni in diversi salotti come è stato per Ellen Degeneres o in quello più digital di Marco Montemagno, va aggiunto un importante dominio della musica firmata MEDUZA nelle radio. "Paradise" al momento è ancora in alta rotazione su BBC Radio 1 e tutte le principali radio del mondo. Un'ascesa costante e inarrestabile quella del trio italiano che in meno di due anni ha conquistato il mondo della musica in tutte le sue forme. E non è di certo finita qui.
I MEDUZA girano in un borgo fantasma italiano il video di "Paradise" ft. Dermot Kennedy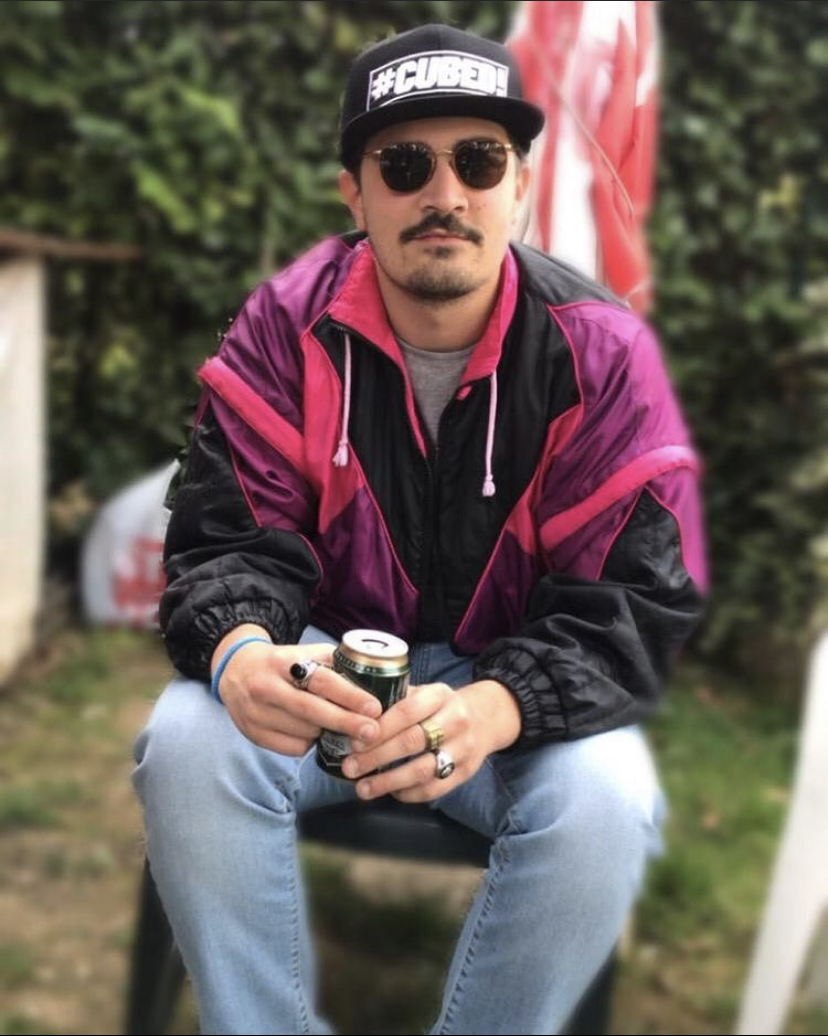 Rudy (29) currently based in Bergamo, here since 2019.
I'll starts my experience with music in the same way as I do today: listening. When I was a teenager I was really addicted to metal music, especially Power Metal. I evolved to metalcore, post hardcore ecc. before meeting Skrillex on my way. So I started my interest in electronic dance music, living in a club, Vibe Music Zone, here in my town as a PR. I experienced a lot about live shows, club management and all that can walk around a club. With some mates by there we started a radio show. On Facebook first, than 2 years in a local radio, Radio Like, and one at Radio Loco. Here as art director and founder of The Garden Show, where my selection was played. 31st December 2020 I left my activity as a speaker to keep in touch more with music biz, studying at Point Blank Music School.