MEDUZA. It doesn't seem too long since the release of "Piece Of Your Heart" when both fans and various industry professionals around the world were wondering about it. Not many of them knew who was behind that project, that music, that innovative sound. Since 1 February 2019 MEDUZA have ground records, numbers and appearances, becoming the most successful Italian group worldwide. An unstoppable escalation of successes, even with the pandemic. 2020 was certainly the year of confirmation for the three components of the project: Mattia Vitale, Simone Giani and Luca De Gregorio. Their single "Paradise" with the Irish singer-songwriter Dermot Kennedy was in fact one of the songs of 2020, platinum awarded in Ireland, Brazil, Switzerland and Slovakia and gold in the United Kingdom, Australia, Belgium, Canada, Czech Republic, Italy, Holland and South Africa. To inaugurate 2021, after the remix album, MEDUZA and Dermot Kennedy were guests of Ellen Degeneres with a performance of "Paradise".
https://www.instagram.com/p/CMwwtzNB0S7/?utm_source=ig_web_copy_link
The Ellen Degeneres Show, or simply Ellen, is one of the most important and longest running American TV shows. A true icon of American TV talks shows broadcast since 2003 and hosted by comedian and actress Ellen Degeneres. The program has received several awards, which over the years has hosted celebrities from all over the globe. This was the first time we saw an Italian guest participate, and MEDUZA did not miss an opportunity to give us something unique again. During the show on March 22nd an exclusive performance of "Paradise" with Dermot Kennedy was also broadcast in a barren and nocturnal location (apparently from Marbella, Spain). Goose bumps! But what to expect from those who have made the whole world sing for two years if not something like this?
https://www.instagram.com/p/CMupdVmoc9J/?utm_source=ig_web_copy_link
Another Milestone.
Another big step that leads MEDUZA to a success confirmed by monstrous numbers built starting from the sound with a perfect promotion. As if it were a cherry on a cake, this appearance is in fact associate to what is today the most successful Italian project in the world.
6 Billions Global Streams
26 Millions Spotify monthly listeners
317 Millions Views
1 Million Followers on YouTube
128 Platinum Awards
14 Diamond Awards
19 Gold Awards Worldwide
1 Grammy Nomination (2020)
Winners – Music Moves Europe Talent Awards
Winners – IDMA Awards Breakthrough Artist
Winners – IDMA Awards Best Song for Dance (Piece of Your Heart)
Winners – Tomorrowland Top 500 Tracks 2019 (Piece of Your Heart)
To these numbers, and to the appearances in various spotlights as it was for Ellen Degeneres or in the more digital one by Marco Montemagno, we must look to another important domain of MEDUZA music on the radio. "Paradise" is currently still in high rotation on BBC Radio 1 and all major radios in the world. A constant and unstoppable rise that of the Italian trio that in less than two years has conquered the world of music in all its forms. And that's certainly this is not the end.
I MEDUZA girano in un borgo fantasma italiano il video di "Paradise" ft. Dermot Kennedy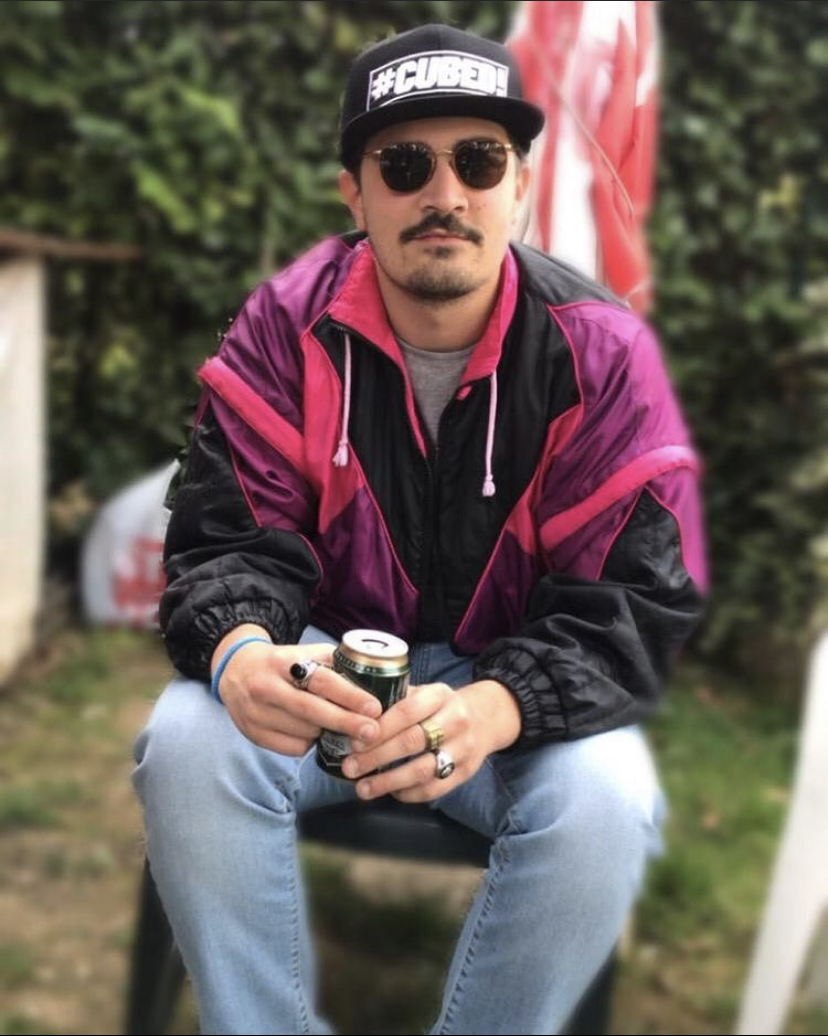 Rudy (28) currently based in Bergamo, here since 2019.
I'll starts my experience with music in the same way as I do today: listening. When I was a teenager I was really addicted to metal music, especially Power Metal. I evolved to metalcore, post hardcore ecc. before meeting Skrillex on my way. So I started my interest in electronic dance music, living in a club, Vibe Music Zone, here in my town as a PR. I experienced a lot about live shows, club management and all that can walk around a club. With some mates by there we started a radio show. On Facebook first, than 2 years in a local radio, Radio Like, and one at Radio Loco. Here as art director and founder of The Garden Show, where my selection was played. 31st December 2020 I left my activity as a speaker to keep in touch more with music biz, studying at Point Blank Music School where I finally graduated in October 2021.