A "White Noise" is a particular type of noise characterized by the absence of periodicity over time and by constant amplitude over the entire frequency spectrum.
The "White Noise" are rising on Spotify thanks to SEO and AI technology
"White Noise" but, not only sounds! What we are talking about are tracks with hundreds of millions of plays on Spotify that are really nothing more than "white noise". Artists don't exist either. Do you think this is a strange phenomenon? True! There's something that doesn't add up, but it is also true that here is revealed a potential of numbers and royalties that it is now impossible not to notice, since the "White Noise" are generating revenues and streams to say the least crazy. So who is the architect? The labels? Yes and no! But let's proceed step by step.
Who's White Noise Baby Sleep? Has anyone ever met him? It's impossible!
The artist White Noise Baby Sleep, above you find the Spotify profile, does not actually exist. We imagine you are wondering how all this is possible. It all comes from a casual and fortuitous combo between Covid-19 and SEO. Yes, Search Engine Optimization. He himself made sure that several "non-songs" were successful without having a producer, music or notoriety. All this with an impressive number of plays and consequently also the royalties that this entails.
What is behind it all?
The pandemic has had a huge impact on the habits and routines of almost every individual over the course of 2020. For many, the need has arisen to search on Google for sounds aimed at relax, quiet moments and also to reconcile sleep, often undermined by the pandemic fatigue. A very widespread need well before the succession of lockdowns and curfews, and which inevitably also changed our needs in terms of "sound surrounding", a bit like it was also with Lo-Fi.
The power of SEO.
And this is where SEO comes into play, which does its job perfectly not only addressing but compensating for the absence of the <artist name> by creating one that recalls the numerous searches for this type of sound. The same goes for the titles of the tracks that are assigned the term "loopable" in many of them, and this also shows that those who use these products are looking for the loop themselves, and do not simply rely on that of the platform.
There is still something wrong, right?
The "production" of white noises is a little longer than the title and it's like a buzz, perhaps obtained from appliances, from the wind or from a mix of various noises assembled and skillfully packaged in a loop that continues to play in the background. And it travels strong, bringing tracks to 400,000,000 streams on Spotify. Now we come to the fundamental question: is it legal? In theory, absolutely yes. The possibility of producing, printing and distributing noises or even their absence isn't prohibited by any law. However, it goes against Spotify's policy, where the prohibition of SEO approaches in directing to artist and / or song names is clearly specified. We are therefore touching the very delicate key of fake streams, a topic that was already very hot in the recent past, back in vogue after the latest data on this phenomenon. It seems that a UK company, Ameritz is being monitored since, we mention
"[…] powers hundreds of pages of Spotify artists generically named, literally with static […]"
On December 31, a Facebook post appeared to celebrate the achievement of three billion streams.
Let's now apply the transitive property. Do you remember "her"?
If the song has no music and the author doesn't exist… The label is obviously not available online, and it doesn't even have a website! But it seems that it is precisely through an equally unreal record label, Peak Records ("extension" of Ameritz) that this has been achieved. Let's assume, however, that everything has been done on multiple platforms, in addition to inflating the total numbers, even the collection is not a joke!
The current exploitation of "White Noise" in streaming by companies such as the one mentioned above, is a tunnel that goes straight to the world of royalties and rights and that illuminates an under-track sector such as that of AI Technologies applied to music. Because in the future it's already hoped that AI technology will take over from SEO to become an object of interest and application by professionals in the music industry. However, it is also clear that there will be the classic moment when new "daring" recruits will open up to this area with a little good ideas and technology, and then leave the place for those who do it fro work and the regulations that will regulate the use of these technologies.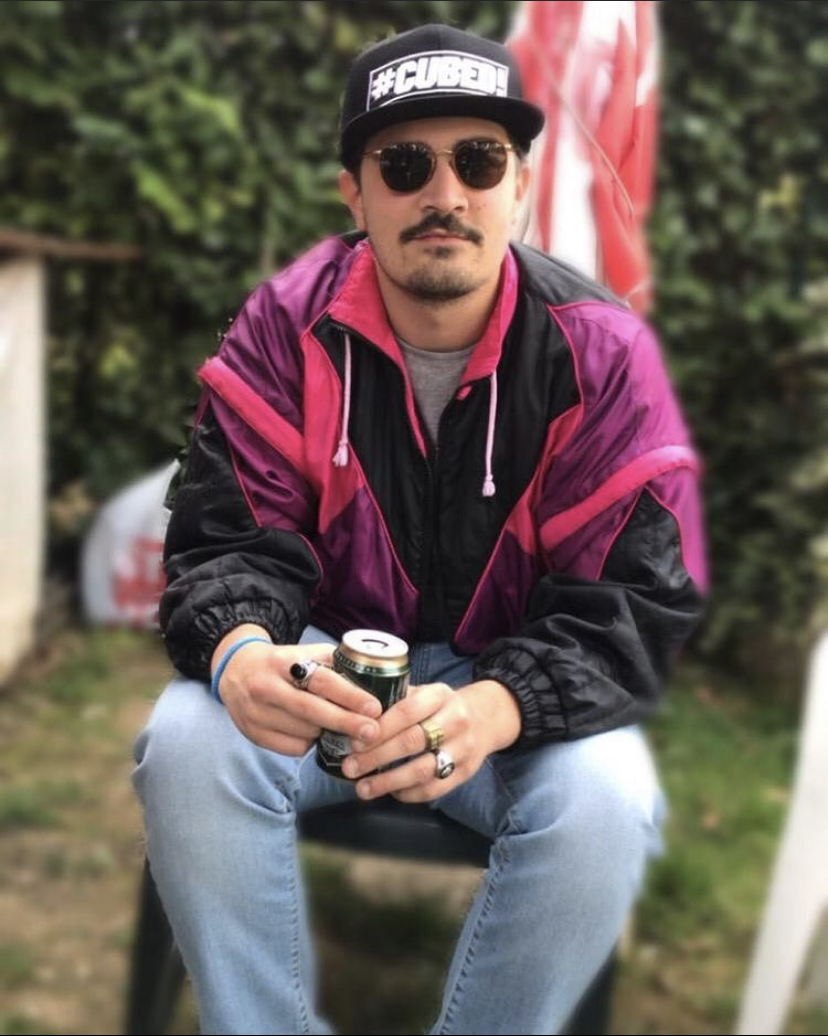 Rudy (28) currently based in Bergamo, here since 2019.
I'll starts my experience with music in the same way as I do today: listening. When I was a teenager I was really addicted to metal music, especially Power Metal. I evolved to metalcore, post hardcore ecc. before meeting Skrillex on my way. So I started my interest in electronic dance music, living in a club, Vibe Music Zone, here in my town as a PR. I experienced a lot about live shows, club management and all that can walk around a club. With some mates by there we started a radio show. On Facebook first, than 2 years in a local radio, Radio Like, and one at Radio Loco. Here as art director and founder of The Garden Show, where my selection was played. 31st December 2020 I left my activity as a speaker to keep in touch more with music biz, studying at Point Blank Music School where I finally graduated in October 2021.