Who is Joel Corry? (although you should know)
Joel Corry this year is definitely one of the hottest names in the world, particularly in his England. In fact, born in London on June 10, 1989, the multi-platinum artist launched his career in 2012, building his success one hit at a time as a real chart-breaker.
In this fatal 2020, the exploit has arrived with the single "Head & Heart" in collaboration with MNEK. A hit that has climbed the charts everywhere, even here in Italy and that has exceeded 300 million streaming on Spotify in less than 5 months.
We had the opportunity to interview him and have a chat.
From the dawn to the future, between head and heart. Here's what he told us!
Everything you need to know about Joel Corry
How was Joel Corry born as artist project?
I started DJing when I was 13, and it became my biggest hobby as a teenager. I undertook a music technology course as college and learnt the basics in music production. In my early 20's I had residencies around some of London's top nightclubs and was gigging abroad in the summer. I realized to take my DJing to the next level I had to focus on releasing more music. Fast forward 10 years and I finally got my break through hit record in 2019 with 'Sorry'.
What do Kiss FM and radio world represent for you?
I love being on radio. It helps me keep my ear to the ground with the freshest music, and I am always discovering new talent. Having a radio show is a great way to support upcoming artists. I remember when I got my first spin on radio, it was the best feeling ever. I am happy I can provide a platform to DJs and producers who are trying to get their name out there.
After a double platinum award in your career you also reached #1 UK Chart with Head & Heart. What are your next goals?
I want to tour the world. My dream is to play on the main stages at the biggest festivals around the globe. I will stay focused in the studio and hopefully one day my music will take me to the places I dream of going.
When you produce a track do you start with creating a melody and then look for a vocal? Do you produce together with the singer or do you write the melody and take the vocal as a starting point?
I come from a DJing background, so my first thought in the studio when making a track is how is the record going to work in a club. I am always looking for that moment that will make a crowd put their hands in the air. It is also important for my music to have emotion. The emotion in the records is the reasons my songs are connecting with people. The writing process is always different. Sometimes a record is created from scratch in a room with a song writer and a vocalist. Other times I will find an acapella or an idea that I have been sent and then develop production around it. I really enjoy the writing process, being in a studio when the magic happens is such a buzz.
TikTok and social media world in general helped the spread and promotion of "Sorry" and "Lonely". What is your favorite social network and what do you think influencers mean in marketing for music?
 My favorite social network is YouTube. I spend a lot of time watching informative videos on YouTube and find it a great tool for research and discovering music. Aside from YouTube I mainly use Instagram, but try not to spend too much time on it. Social media is the main driving force for marketing music. I enjoy creating cool content and finding ways to bring records to life on these platforms.
Head or Heart? Is there any step linked to your music project where you preferred to follow one over the other?
I always follow my heart! I was trying to make it in the music industry for many years, there were times when I started to think it was not going to work out for me. However, I believed in my heart that I could do it and I was willing to work hard as hard as possible to make it happen.
You released a bunch of tracks as remixes and also the remixes pack of your singles. How do you think your remix concept and value is developing through the years? 
I have been remixing and making edits of tracks since I was a teenager. I create VIP mixes of my own singles to bring a darker side to the tracks that work great in my heavier club sets. I love the challenge of remixing other artists records too. Putting my own spin on a track allows me to work it into my club sets. I am lucky to be remixing for some huge artists this year and I have got some exciting remixes in the pipeline.
What do you think about the evolution of music industry after this difficult 2020?
 If we get back to normality in 2021, then it will be the most exciting year for music ever. Having a year away from live events has made everyone realize how much they love and miss it. People are itching to get back out there. The parties in 2021 will be the best ever!
Could you tell us about 2 upcoming music talents you like?
John Summit and Nightfunk are two producers who have smashed it in 2020. They are both producing some of the freshest tech house right now and both achieved number 1 hits on Beatport. I have supported their releases a lot on my radio show and in my live stream DJ sets. Nightfunk also delivered a banging remix of my single Head & Heart.
An artist Joel Corry who seems willing not to stop but to continue to amaze and climb the charts to collect other records and platinum discs. We thank both him and The Media Nanny for the opportunity and time given to us for this beautiful interview in which the moral always seems only one: between head and heart, music always chooses the heart.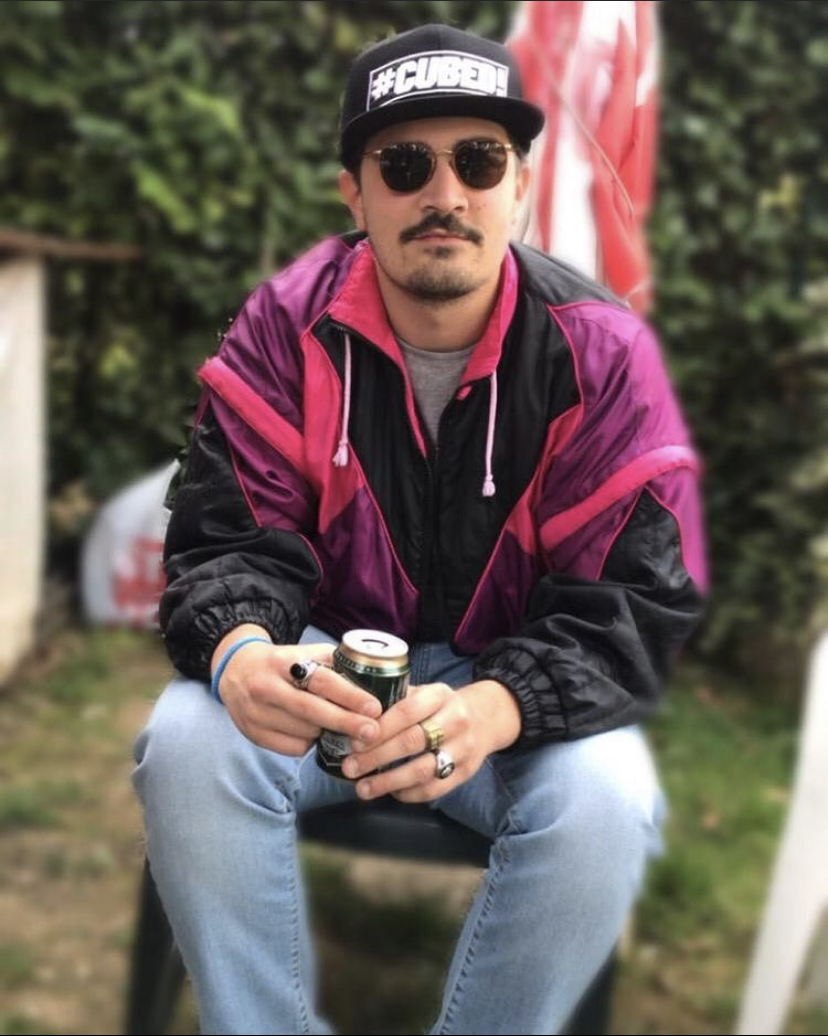 Rudy (28) currently based in Bergamo, here since 2019.
I'll starts my experience with music in the same way as I do today: listening. When I was a teenager I was really addicted to metal music, especially Power Metal. I evolved to metalcore, post hardcore ecc. before meeting Skrillex on my way. So I started my interest in electronic dance music, living in a club, Vibe Music Zone, here in my town as a PR. I experienced a lot about live shows, club management and all that can walk around a club. With some mates by there we started a radio show. On Facebook first, than 2 years in a local radio, Radio Like, and one at Radio Loco. Here as art director and founder of The Garden Show, where my selection was played. 31st December 2020 I left my activity as a speaker to keep in touch more with music biz, studying at Point Blank Music School where I finally graduated in October 2021.