new path for the Swedish artists
After the performances at Video Music Awards and The Tonight Show with Jimmy Fallon playing their two latest releases "Lifetime" with Ty Dolla $ign & 070Shake and "It Gets Better" (9 years after their latest official release), the Swedish super trio Swedish House Mafia formed by Axwell, Steve Angello and Sebastian Ingrosso dropped a new bomb announcement while waiting for the release of huge collaboration with The Weeknd, whose manager Wassim Slaiby (Sal Xo) is the same and new path for the Swedish artists.
A faster process with less exhausting teasing this time but still unique, as only SHM can do, sometimes putting a strain on the nerves and patience with all the IDs and the expectation around this legendary team.
In collaboration with multinational company IKEA, founded by Ingvar Kamprad in 1943 and specialized in the sale of furniture, furnishing accessories and other objects for the home, a new collection of products dedicated to creativity is coming in September 2022."The collection is created for anyone who values and supports creativity in the home, especially music creators … It is for everyone, everywhere, beginner or pro. It is for the ones with limited means, but unlimited creativity," SHM announces.
"We want to explore how IKEA together with Swedish House Mafia could make the everyday life easier for the many people listening to and creating music. This collection will enable people to create the perfect home studio for an affordable price," says IKEA Creative Leader James Futcher.
IKEA is a global brand with many companies working under its trademark, with almost €40b sales in 2019 and over 160.000 employees.
IKEA Range & Supply, consisting of IKEA Sweden of Älmhult and IKEA Supply AG in Pratteln, Switzerland, have the responsibility to develop, design, produce and supply the stores around the world. Every year, IKEA Range & Supply introduces 2,000 new products.
The furniture giant set a 24-hour livestream event called "IKEA Festival" which took place on September 16th, where artists, designers, djs and chefs showcased from over 100 houses and 50 countries.
What should we expect from IKEAxSHM? Futuristic soundbars, new flight cases, studio assets, dotted carpets❓
SWEDISH HOUSE MAFIA x IKEA
When we first began we really had to start from the beginning, from scratch. We used what we had at our disposal and even made our own bedroom hacks to make it easier for us to create. We've learned from our own experiences and want to give the up-and-coming creatives a way not to worry about the limitations in one's home, and just fully focus on their passion and craft.
Today we still know the challenges and understand the importance of a decent home set up. Therefore, we strongly felt a need to collaborate with a producer who shares our vision in music production and making it possible for anyone to make music in their homes. We really believe that you should be able to combine good quality and design that is affordable and accessible – and IKEA checked all those boxes.
With both of us sharing a curiosity about creativity in the home, especially music creation, as well as making it accessible for everyone, it was a perfect match. The collection consists of products designed to make it easier and more welcoming to get into a creative flow in your own home. The design supports creating, playing, enjoying and even just setting the mood. In our own environment we really put a lot of effort into our surroundings, making sure that it is in tune with our own frequency and creative state of mind.
We took everything we wanted and added it altogether. The next step was to carefully remove anything unnecessary, leaving us with only the necessities in a minimalistic and practical form. The design in our collection features a timeless theme with a distinct trace of our DNA, which will make the products fit in any home whilst still standing out by themselves.
The collection is created for anyone who values and support creativity in the home, and especially music creators. We want to reach out to anyone who wants to incorporate more design in their home studios without being hindered by money or availability. It is for everyone, everywhere, beginner or pro. It is for the ones with limited means, but unlimited creativity.
September, 2022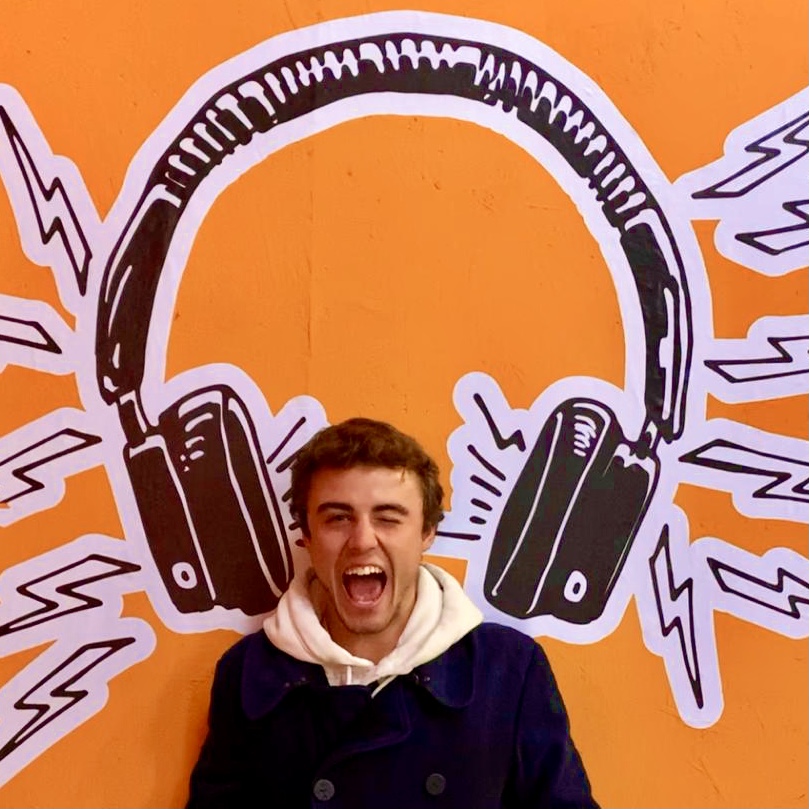 25y passionate guy about music, social media, digital marketing and infographics!
Currently working at EGO Music (www.egomusic.net) as Head of International and Social Media, while developing youBEAT, my manifesto of passion for music founded in 2012.
Graduated in Media Languages at UCSC in Milan (Università Cattolica del Sacro Cuore) with a thesis on the revolution of daily life with the streaming in entertainment and information. 
Everyday more passionate and keen about data, tools and music insights and their connection in this everyday faster social connected world.