"I want to see Arabic Music win on a global level".
Wassim Slaiby is among the most interesting music figure to follow his the important movements and activities such as these two super news.
SAL XO, this is his nickname, is a Lebanese-Canadian entrepreneur, philanthropist, music director and record manager born in 1979.
He is the CEO of XO Records (the label he co-founded with The Weeknd) and SALXCO, his management company.
He also works with Anghami, Spotify's famous rival in the Middle East recently listed on NASDAQ in New York, as head of international partnerships.
Slaiby follows over 45 artists, producers and songwriters, including Doja Cat, Bebe Rexha, Metro Boomin, Belly, French Montana, Ty Dolla Sign, MIA, Bryson Tiller, Brandy and Ali Gatie among others and hd was named "Manager of 2020" from Variety.
SWEDISH HOUSE MAFIA
New entry into Wassim Slaiby roster of the legendary Swedish House Mafia trio, after breaking away from Columbia Records and former manager Ron Laffitte (Patriot Management) in early March.
The Lebanese super-manager is the third of their career after the amazing decade with Amy Thomson until 2019 which led them to conquer the world.
This signing follows the studio session last February and the inclusion of "Not Yesterday" in the ASCAP music database (discovered by r / SwedishHouseMafia), which had appeared in a post-it during the live of Alexander Wessely (art director of their reunion) in the same day.
Below you can enjoy two unreleased IDs from their last event at which we listened to them live (what a thrill, what a memory, what a melancholy): May 4, 2019 – Stockholm – Tele2 Arena
"It Gets Better" (intro of the event) and "Underneath It All" ready to impress you.. and we can't wait to hear them officially!
_________________
UNIVERSAL ARABIC MUSIC (UAM)
UAM is the new creature of the giant and aims to "create new opportunities to advance Arabic Music and its culture with global partners, platforms and brands" as announced by Sir Lucian Grainge (UMG Chairman & CEO), Monte Lipman (Republic Records Founder & CEO) and Wassim "SAL" Slaiby (Founder & CEO – SALXCO & XO RECORDS).
SAL becomes Founder & CEO of Universal Arabic Music and comments on its new beginning: "It's been my dream to highlight the talent and culture of Arabic music on a global level with partners that I trust and admire."
UAM is currently building a team of experts who speak Arabic and have a deep understanding of Arabic music and culture. The team will work alongside UMG labels in America, MENA, Europe and Australia to "discover, sign and promote global artists of Middle Eastern and North African origin and bring them to light around the world".
UAM, which will be officially launched during National Arab American Heritage Month, has announced 17-year-old Jordanian singer and songwriter Issam Alnajjar as its first signing. With his debut single "Hadal Ahbek", Isaam has already captured Spotify's Spotify Viral Global chart and US charts, Shazam's Top 200 Global Chart at # 1, which exploded after the singer released the track on TikTok, amassing over 3 billion views on the platform. To date, the performance video has garnered over 60 million views.
Slaiby also discovered and developed 19-year-old Palestinian-Chilean singer and songwriter Elyanna, who first gained popularity after releasing covers on Soundcloud. Last year, the now California-based artist released her debut EP with the notably smash hit "Ana Lahale" with Massari, who has amassed over 10 million streams on Spotify to date.
UAM confirmed that new signings will be announced soon and here you can find some thoughts on SAL from his new colleagues Monte Lipman and Sir Lucian Grainge:
"SAL's clear vision and blueprint for Universal Arabic Music will become a catalyst for Arabic music in the marketplace. His ability to identify, curate and deliver talent globally remains a force of nature. The cultural importance of music from the MENA region crossing boundaries and reaching all corners of the world is long overdue." (Monte Lipman)
"In today's global music marketplace, we've demonstrated time and again that worldwide hits come from anywhere. There is so much talent in this part of the world that with SAL's incredible experience and intimate knowledge of the MENA region, alongside his track record for helping to break global artists, he will bring a unique vision, strategy and power to Universal Arabic Music." (Sir Lucian Grainge)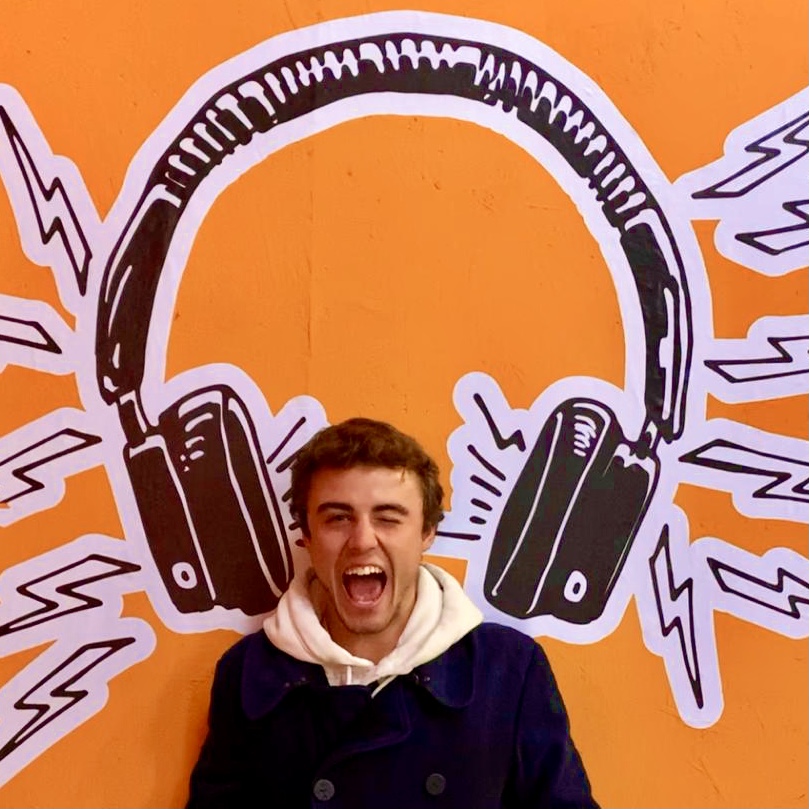 25y passionate guy about music, social media, digital marketing and infographics!
Currently working at EGO Music (www.egomusic.net) as Head of International and Social Media, while developing youBEAT, my manifesto of passion for music founded in 2012.
Graduated in Media Languages at UCSC in Milan (Università Cattolica del Sacro Cuore) with a thesis on the revolution of daily life with the streaming in entertainment and information. 
Everyday more passionate and keen about data, tools and music insights and their connection in this everyday faster social connected world.