SPOTIFY – FEBRUARY 2021
70+ mln tracks | 4.5 bln playlists | 2+ mln podcasts | 8+ mln creators | 60k releases everyday
After opening February 2021 landing in South Korea, Spotify is ready to grow and surprise again. The expansion of the Swedish born streaming company is near to another step. Spotify has indeed announced the launch in 88 new countries, which provides also 36 new languages. The interested countries are all around the world. Asia and Africa, the Caribbean, Europe and Latin America. We're talking about a billion of new people that hypothetically can join the platform and internal forecasts are looking that half of that is currently have internet access. With these adds, Spotify is now available in 177 countries. Coincidence? Not so much. This news was reported just after Apple Music announcement of reaching 167 countries.
Challenge accepted!
And so, welcome to the Spotify Family to…: Angola, Antigua and Barbuda, Armenia, Azerbaijan, Bahamas, Bangladesh, Barbados, Belize, Benin, Bhutan, Botswana, Brunei, Darussalam, Burkina Faso, Burundi, Cabo Verde, Cambodia, Cameroon, Chad, Comoros, Côte d'Ivoire, Curaçao, Djibouti, Dominica, Equatorial, Guinea, Eswatini, Fiji, Gabon, Gambi, Georgia, Ghana, Grenada, Guinea, Guinea-Bissau, Guyana, Haiti, Jamaica, Kenya, Kiribati, Kyrgyzstan, Lao People's Democratic Republic, Lesotho, Liberia, Macau, Madagascar, Malawi, Maldives, Mali, Marshall Islands, Mauritania, Mauritius, Micronesia, Mongolia, Mozambique, Namibia, Nauz, Nepal, Niger, Nigeria, Pakistan, Palau, Papua New Guinea, Rwanda, Samoa, San Marino, Sao Tome and Principe, Senegal, Seychelles, Sierra Leone, Solomon Islands, Sri Lanka, St. Kitts and Nevis, St. Lucia, St. Vincent and the Grenadines, Suriname, Tanzania,Timor-Leste, Togo, Tonga, Trinidad and Tobago, Tuvalu, Uganda, Uzbekistan, Vanuatu, Zambia, Zimbabwe.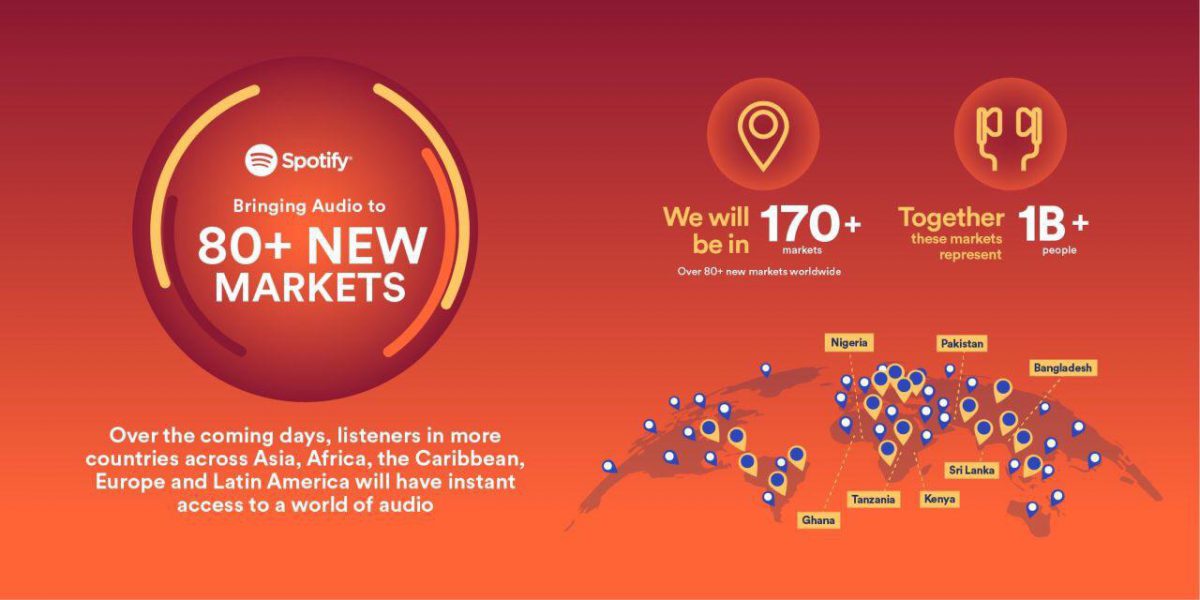 Daniel Ek's company is also going to launch a new HiFi Subscription Plan.
It's pretty sure that before the end of 2021, Spotify's Premium users could upgrade to an HiFi account that provides better sound quality. The news was revealed on February 22 during Spotify's Stream On event, which saw as guest Billie Eilish and FINNEAS talk about high-quality audio. Streaming biggest company showed its new HiFi subscription plan, that will provide a "CD-Loseless fidelity audio quality". They're working with the best speaker manufactures in the world to bring the highest quality to listeners, as some marketing searches shown in Stockholm. This feature will be primarily launched in few markets, but no one know if there will be additional costs. Spotify said:
High quality music streaming "is consistently one of the most requested new features"by our users.
Another important step for Spotify and just in this 2021 beginning. It's now clear that continue the growth reached in Q4 2020 is one of the goals of the company this year, and with this potential billion new listeners joined with an higher sound quality could be the right start to reach enormous milestones one more time.
STREAM ON event held on February 22nd presented also some interesting new features like "Clips" (the previously tested "stories") and "Canvas for All" customizable by artists.
These two news add more video contents in the platform for a better user experience and a more unique way for artists to share their music.
Spotify numbers – February 2021
286 million monthly active Spotify users
130 million Spotify Premium subscribers
Spotify's can lay claim to 36% of the global streaming market
Average hours spent listening to Spotify per month stands at 25 hours
44% of users listen to Spotify on a daily basis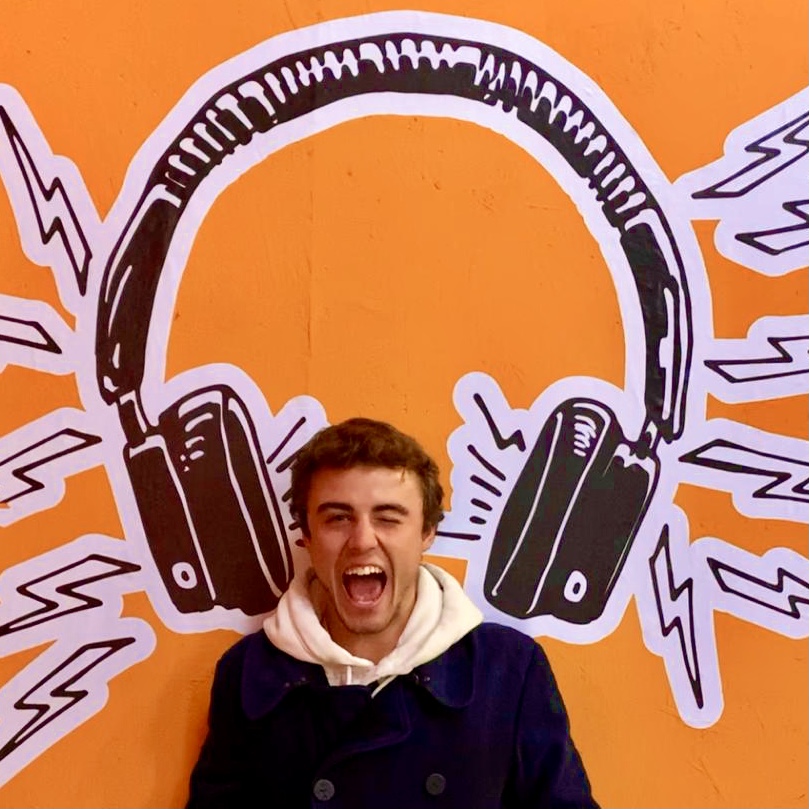 25y passionate guy about music, social media, digital marketing and infographics!
Currently working at EGO Music (www.egomusic.net) as Head of International and Social Media, while developing youBEAT, my manifesto of passion for music founded in 2012.
Graduated in Media Languages at UCSC in Milan (Università Cattolica del Sacro Cuore) with a thesis on the revolution of daily life with the streaming in entertainment and information. 
Everyday more passionate and keen about data, tools and music insights and their connection in this everyday faster social connected world.