Sony Music Italy launch a "sync" between music and fashion.
Sony Music Italy has just launched its first fashion e-store. A particular choice that of US major's local division. This new e-commerce will offer for sale several exclusive products and boxes, designed and created with Italian and international artists. The Sony Music Store has opened its doors with the first two collections. Thanks to logos licensing permission, the main characters are two of the most famous and renowned labels of the group such as Epic and Columbia.
For several years the Milan based label has been working hard to diversify the methodologies for enhancing its catalog and the artists who are part of it.
Sony Music's Italian CEO Andrea Rosi said the goal of this new store is another way to support artists. Here are his statements:
"Sony Music is and increasingly wants to be the home of artists. For this reason, after the opening of the RCA recording studios, we launch the store.sonymusic.it project. The goal is always to offer them the widest possible support. In the store, in addition to dedicated capsules, there will be other exclusive products from clothing collections linked to the historic Epic and Columbia labels to the prestigious collection of original 'Legacy Master Tapes' masters. "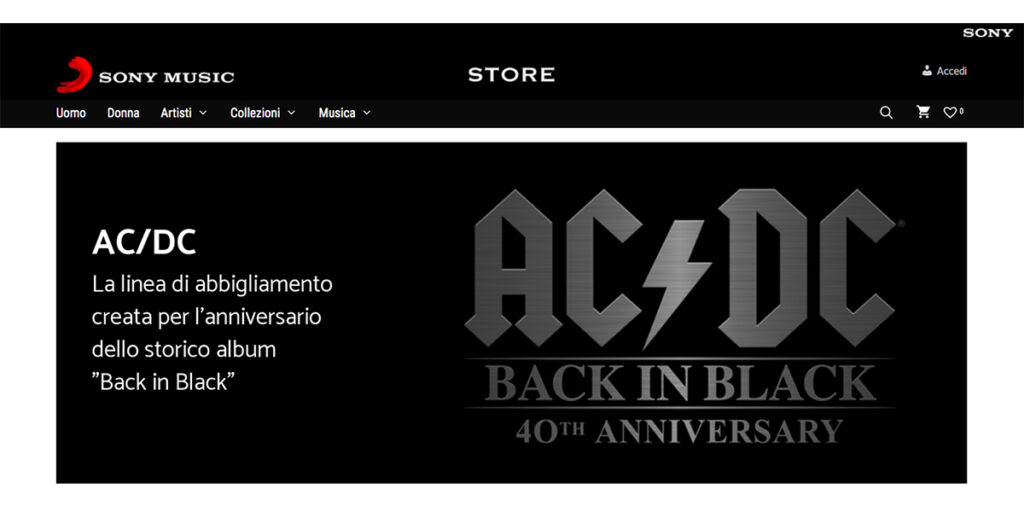 Label… ma anche artisti e molto altro in arrivo!
The primarly approach on this e-store is by rock n 'roll legends, a historical group like AC/DC. A very special collection to celebrate the 40th anniversary of their Back In Black release. There will also be collections of Italian artists such as Emis Killa and Jake La Furia with the concept of their album 17, platinum certified. For these and all future collections, "The design of the garments focuses on sounds and imagery of the artists among clothes and accessories that reflect their style and personality". New collaborations are already pending with both artists and labels. Our inquisitiveness is high and our radars on alert considering the Sony Music roster maybe some producers will release something interesting.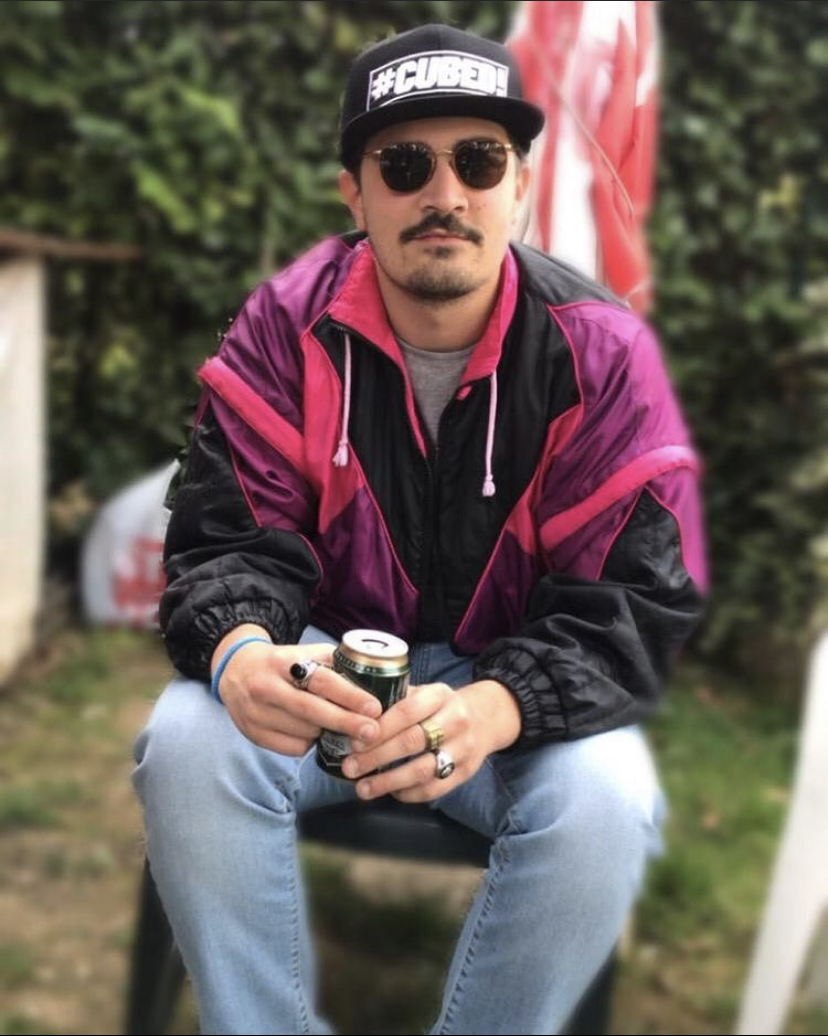 Rudy (28) currently based in Bergamo, here since 2019.
I'll starts my experience with music in the same way as I do today: listening. When I was a teenager I was really addicted to metal music, especially Power Metal. I evolved to metalcore, post hardcore ecc. before meeting Skrillex on my way. So I started my interest in electronic dance music, living in a club, Vibe Music Zone, here in my town as a PR. I experienced a lot about live shows, club management and all that can walk around a club. With some mates by there we started a radio show. On Facebook first, than 2 years in a local radio, Radio Like, and one at Radio Loco. Here as art director and founder of The Garden Show, where my selection was played. 31st December 2020 I left my activity as a speaker to keep in touch more with music biz, studying at Point Blank Music School where I finally graduated in October 2021.