TOMORROWLAND: where People Of Tomorrow gather and enjoy music from all over the world. It's happening even if virtual. It will happen again live, tomorrow.
La seconda edizione digitale di Around The World ha avuto luogo il 16 e 17 Luglio nella magica isola di Pāpiliōnem, da tempo dimenticata, dove risiedono infinite meraviglie naturali come spiagge incontaminate, cieli stellati, montagne con panorami mozzafiato, foreste incantate e tramonti dai colori unici e su di essa si possono vivere in un'unica giornata tute e 4 le stagioni, accessibile solo ai più puri di cuore. Nel pieno mezzo degli oceani, perfettamente isolata e indisturbata, l'isola dove regna madre natura ha dare il suo spettacolare benvenuto alla People Of Tomorrow. Madre Natura fa sempre in modo che tutto quanto si svolga nella più completa armonia, in modo da stimolare e soddisfare tutti i nostri cinque sensi: è così anche a Pāpiliōnem, per celebrare la vita in una serie infinita di terre magiche, in un ambiente dovere regnano libertà, purezza e musica.

6 Stages – 40 artisti – 35 ore di musica – 119 ID – 955 tracce suonate
Una produzione spettacolare, un'esperienza virtuale a 360° adattata a qualsiasi fuso orario con le esibizioni degli artisti riprese in studio con green screen e portate con efficacia incredibile sul palco in un setting studiato nei minimi dettagli, dal timing delle luci ai cori della folla, dai fuochi d'artificio alla tecnologia 3D e gli effetti speciali, per poi denotare l'approccio degli artisti che hanno suonato immaginandosi l'incredibile crowd del festival davanti a loro seppur chiusi in uno studio.

Armin van Buuren: "Tomorrowland has given this gift to the fans to say to everybody: it's going to be all right – soon we'll be dancing together again. Also, to keep you up to date with the music, because it seems like there's no COVID-19 if you look online at the amount of music that's still being dropped… And I think that the music deserves it – to be played out. So that's why I'm glad Tomorrowland – Around the World is here."
TIMETABLE
https://www.instagram.com/p/CRY4tAflpAN/
STAGES:
• Mainstage
Il gruppo "The Amicorum Spectaculum", tra gli entertainer più famosi al mondo, ha reso il palco principale una gigantesca tenda da circo digitale
• Elixir Club
Leoni d'oro, colonne imponenti, cornici e ornamenti rendono il secondo palco per numero di artisti
• Atmosphere by Afterlife
Il soffitto si incontra con il cosmo e le luci creano un gioco di illusionismo unico.
• Core by Core World
Come nella sacra location di Boom, un palco incontaminato circondato dalla foresta con una grande farfalla che abbraccia la folla in un'atmosfera eterea.
• The Cave by Monstercat
Scolpita nella roccia, la caverna sembra arrivare da un film fantasy e propone la migliore musica Future Bass e Dubstep dell'etichetta canadese.

• The Wall by Q-Dance
L'Hardstyle è il genere principale dello stage presentato dall'organizzazione di Defqon.1 e Qlimax, che sembra essere uno stadio futuristico
• Moose by Moose Bar
L'essenza dell'edizione invernale di Tomorrowland si trova nascosta tra le montagne, dove l'iconico bar belga scalda gli animi degli appassionati con musica folk e popolare
https://www.instagram.com/p/CRZviZJltln/
La canzone più suonata?
SHOUSE – Love Tonight nella sua versione originale pubblicata nel 2017 e nei remix di David Guetta e Vintage Culture & Kiko Franco

La mappa interattiva di Tomorrowland Around The World comprende:
– United We Dance (Absolut Zoom Party)
– Ibiza 500 Voting
– Tomorrowland Foundation
– TML by Tomorrowland Store incl. Alan Walker collection
– #UnitedInJoy challenge powered by BMW and Sam Feldt
– Down Memory Lane energized by Bud
– Inspiration Sessions with Daniel Ricciardo, Eli Roth, Jay Shetty, Lando Norris, Lucy Charles-Barclay and Miss J
Social Feed 

TOP 5 paesi partecipanti:
1. Germany
2. Belgium
3. USA
4. Netherlands
5. France
Come nelle altre edizioni, è possibile rivivere l'esperienza di Tomorrowland post-festival questa volta fino a Domenica 1 Agosto 5pm (CEST).
Chiunque abbia acquistato il Festival Pass & On-Demand potrà ri-gustarsi tutti i set ed è inoltre possibile acquistare il biglietto per €12.50) su tomorowland.com
Partners:
BMW – Becks – Absolut – Zé Delivery – JBL – Pickx – Solovida – Bud – Sausalitos – The North Face – Jupiler Shop
Di seguito i set "Special Gift" di Claptone e Vintage Culture!
_____
Steve Noise unboxing Tomorrowland X Absolut Package
https://www.instagram.com/p/CRg8nTACJg4/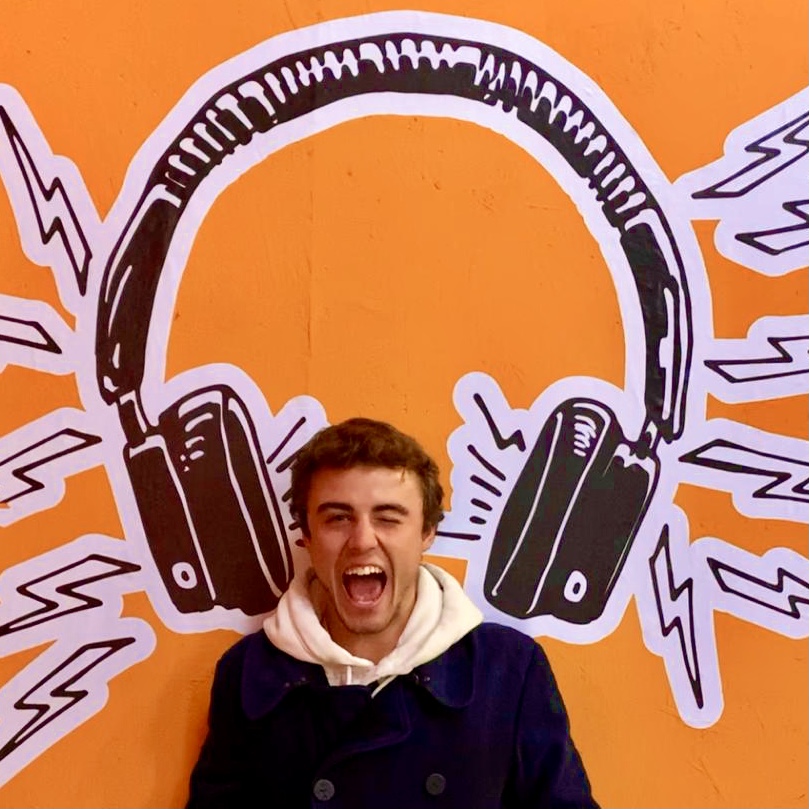 27y passionate guy about music, social media, digital marketing and infographics!
I founded youBEAT in 2012 as manifesto of my passion for electronic music, with the aim of promoting artists and events.
Graduated in Media Languages at UCSC in Milan (Università Cattolica del Sacro Cuore) with a thesis on the revolution of daily life with the streaming in entertainment and information. 
Everyday more passionate and keen about data, tools and music insights and their connection in this everyday faster social connected world.
Currently working at EGO Music (www.egomusic.net) as A&R and Marketing Manager.