TOMORROWLAND: where People Of Tomorrow gather and enjoy music from all over the world. It's happening even if virtual. It will happen again live, tomorrow.
Second edition of Around The World took place on July 16th and 17th in the magical Pāpiliōnem island, long since forgotten, home to all the wonders of nature and can be found only by those who are pure of heart. In the middle of the ocean, undisturbed and untouched, lies Pāpiliōnem, Mother Nature reigns and welcomes the People of Tomorrow from all corners of the world to discover all of her miracles. Pristine beaches, sparkling night skies, breathtaking mountains, enchanted forests and the most colorful sunsets. On the island, all of the world's most beautiful biotopes can be found, and within a single day trip, visitors can experience all four seasons here. Mother Nature herself makes sure all is in harmony and stimulates our five senses. Anyone who comes to celebrate life at the many magical locations on the island will be enveloped in freedom, purity and music.
6 Stages – 40 artists – 35 hours of music – 119 ID – 955 played tracks
A selection of the world's most prominent artists in electronic dance music, including Afrojack, Alan Walker, Amelie Lens, Armin van Buuren, Charlotte de Witte, Kölsch, Lost Frequencies, Nicky Romero, Tale Of Us, Vintage Culture and many more, performed their newest tracks across 6 mesmerizing digital stages, combined with spectacular special effects and astonishing 3D-technology and video production.
Armin van Buuren: "Tomorrowland has given this gift to the fans to say to everybody: it's going to be all right – soon we'll be dancing together again. Also, to keep you up to date with the music, because it seems like there's no COVID-19 if you look online at the amount of music that's still being dropped… And I think that the music deserves it – to be played out. So that's why I'm glad Tomorrowland – Around the World is here."
TIMETABLE
STAGES:
• Mainstage
"The Amicorum Spectaculum", among the most famous entertainer groups in the world, transformed the main stage in a giant digital circus tent

• Elixir Club
Golden lions, giant columns and ornaments in the "second main stage"
• Atmosphere by Afterlife
The ceiling meets cosmos and lights create a unique illusion-game.
• Core by Core World
Following the iconic structure in Boom, surrounded by a forest featuring a giant butterfly embracing the crowd in an ethereal atmosphere.
• The Cave by Monstercat
Carved in the rock, it seems taken from a fantasy move and it features the best Future Bass and Dubstep music from the iconic Canadian label

• The Wall by Q-Dance
Hardstyle is the main genre of the stage hosted by Defqon.1 and Qlimax organization and seems to be a futuristic stadium
• Moose by Moose Bar
Tomorrowland Winter edition essence is hidden here between the mountains where the iconic belgian bar warms the spirits with popular and folk music.
Which is the most played song?
SHOUSE – Love Tonight in its original version published in 2017 and in the official remixes from David Guetta and Vintage Culture & Kiko Franco

Tomorrowland Around The World interactive map includes:
– United We Dance (Absolut Zoom Party)
– Ibiza 500 Voting
– Tomorrowland Foundation
– TML by Tomorrowland Store incl. Alan Walker collection
– #UnitedInJoy challenge powered by BMW and Sam Feldt
– Down Memory Lane energized by Bud
– Inspiration Sessions with Daniel Ricciardo, Eli Roth, Jay Shetty, Lando Norris, Lucy Charles-Barclay and Miss J
Social Feed 

TOP 5 countries:
1. Germany
2. Belgium
3. USA
4. Netherlands
5. France
As from today, 17:00 CEST, the Relive on-demand video platform opens and people who have bought a Festival Pass & On-Demand Pass have the chance to continue their journey and revisit the magical island of Pāpiliōnem to enjoy all the individual DJ sets for the next two weeks – available at any time from Sunday July 18, 17:00 CEST until Sunday August 1, 17:00 CEST. People can also still buy a separate ticket for the Relive platform (€ 12,50) via tomorrowland.com and enjoy all full performances on demand from more than 40 renowned artists, as well as all the Inspiration Sessions.
Relive all full performances of Tomorrowland – Around the World from Sunday July 18, 17:00 CEST, until Sunday August 1, 17:00 CEST. On-Demand Passes are available now via tomorrowland.com.
Partners:
BMW – Becks – Absolut – Zé Delivery – JBL – Pickx – Solovida – Bud – Sausalitos – The North Face – Jupiler Shop
Enjoy the "Special Gift" sets from Claptone and Vintage Culture!
_____
Steve Noise unboxing Tomorrowland X Absolut Package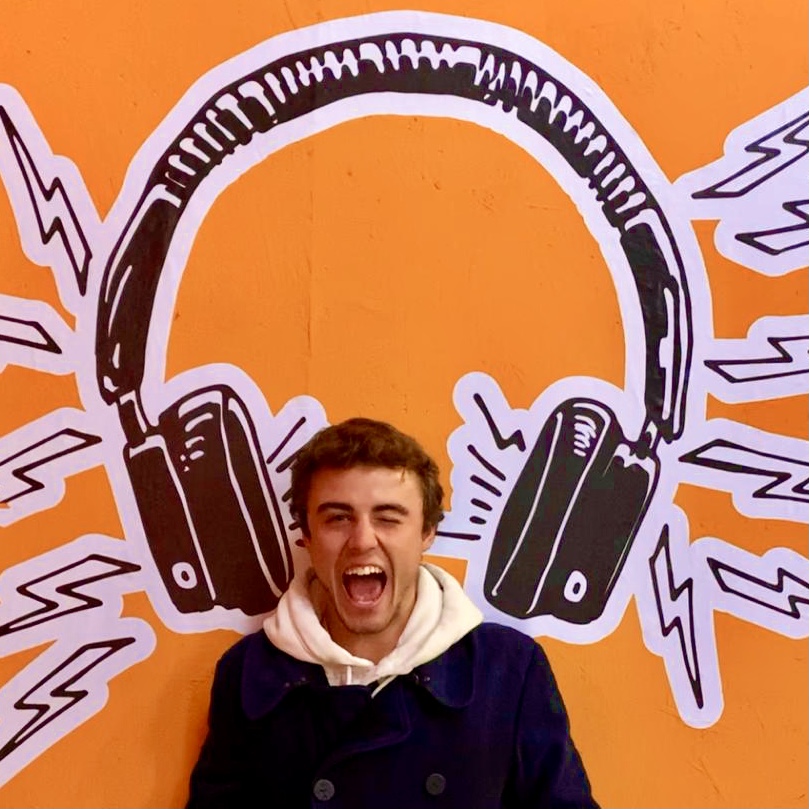 25y passionate guy about music, social media, digital marketing and infographics!
Currently working at EGO Music (www.egomusic.net) as Head of International and Social Media, while developing youBEAT, my manifesto of passion for music founded in 2012.
Graduated in Media Languages at UCSC in Milan (Università Cattolica del Sacro Cuore) with a thesis on the revolution of daily life with the streaming in entertainment and information. 
Everyday more passionate and keen about data, tools and music insights and their connection in this everyday faster social connected world.