SPOTIFY è attualmente il servizio di audio streaming più popolare al mondo con 320 milioni di utenti da 92 paesi (tra cui 144 milioni di abbonati premium).
Offre all'interno della piattaforma oltre 60 milioni di brani e più di 1,9 milioni di podcast.
WEEKLY CHARTS
Dopo la presentazione e il lancio a inizio Ottobre negli USA, le nuove Weekly Charts sono disponibii dal 23 Novembre in 46 paesi tra cui l'Italia.
Aggiornate ogni Lunedì ed inserite nel Charts Hub della sezione "ricerca", che include ora sia le classifiche giornaliere Top/Viral sia quelle settimanali suddivise per brani e album e per paesi.
https://twitter.com/spotifycharts/status/1313100436421967872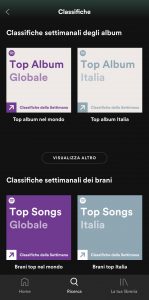 GIFT CARDS
Indecisi sui regali di Natale? Spotify offre le gift card periodiche:
1 mese (10€) – 3 mesi (30€) – 6 mesi (60€) – 12 mesi (99€)
Le gift card possono essere acquistate nei negozi Mediaworld, GameStop ed Esselunga, ma anche online su SixthContinent, Startselect, Paysafecard.
Una volta acquistata la gift card basta registrarsi o accedere al proprio account e inserire il PIN, riportato sul retro del buono, sullo scontrino o ricevuto online.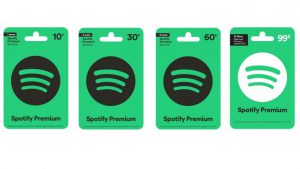 IN ARRIVO LE STORIES
Già in fase di testing dal 2019 col nome di "Storyline" (testate con la fashion e makeup YouTube star Summer Mckeen) per permettere agli artisti di condividere brevi video con gli utenti della piattaforma, le "stories" sembrano sempre più prossime all'implementazione globale su Spotify, che investe il focus sempre più sul concept "community".
Simili a WhatsApp, Facebook e Twitter con i più recenti "Fleets", sono presenti in versione beta sotto forma di pallino evidenziato in verde in alcune playlist come Christmas Hits, in cui cliccando sul pallino evidenziato di verde sopra il quale è presente la dicitura Tocca per visualizzare la storia, è possibile vedere alcuni video registrati da personaggi famosi come Jennifer Lopez, Meghan Trainor, Kelly Clarkson.
Come sugli altri social media, per cambiare video bisogna cliccare a destra per andare avanti e a sinistra per tornare indietro. Non è ancora stato comunicato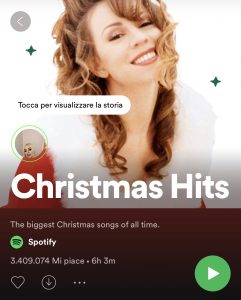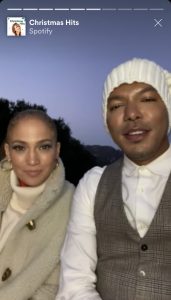 25y passionate about music, social media, digital marketing and business insights. Currently working at EGO Music (www.egomusic.net), independent dance/electronic music company, while developing italian EDM blog youBEAT (www.youbeat.it) founded in 2012.
Graduated in Media Languages at UCSC in Milan (Università Cattolica del Sacro Cuore) with a thesis on the revolution of daily life with the streaming in entertainment and information.
Everyday more passionate and keen about digital, marketing and social media worlds and how they fit and integrate each other in this everyday faster social connected world based on interactions and sharing of contents and data.