"If I Lose Myself". Era il 2013 quando gli One Republic la pubblicarono e il dj e producer svedese Alesso fece uno dei remix che sono ormai evergreen della storia della musica EDM. Una hit che pochi artisti si sono permessi di riprendere, e di metterci mano. Ma in questo pazzo 2020 anche sul piano musicale, il "DIO" (Do It Ourselves) l'ha fatta da padrone, ed è proprio dalla sinergia di più artisti che è nato il remake di cui vi parliamo in quest'articolo.
Sam Ourt, Kawar, Felis & Shaz uniscono le forze con Introspect per il loro remake di "If I Lose Myself".
E' infattti il 16 ottobre 2020 la data di uscita del nuovo remake di "If I Lose Myself" frutto della sinergia di più produttori e di un cantante. Stiamo parlando di Sam Ourt, giovane producer venezuelano, l'italiano Gabriele Mirabile in arte KAWAR, e il duo Felis & Shaz (anch'esso nostrano) composto da Fabrizio Felis e Simone Messina. La voce è quella dello statunitense Introspect, al secolo Charles Giovanniello, che come si può notare non si discosta troppo dall'originale come linea stilistica. La produzione invece, è sicuramente un prodotto interessante. Confezionata in una chiave Future House, decisamente più al passo coi tempi, si sposa perfettamente con la voce del cantante newyorkese dando vita a un disco che non sfigura accanto alla mega hit di Alesso appunto del 2013.
La traccia, uscita su Crosses, è già stata supportata da artisti, mag e radio. Speriamo sia un passo importante per la carriera dei 4 artefici di un progetto che nonostante sonorità più moderne ha sempre quel retrogusto di nostalgia.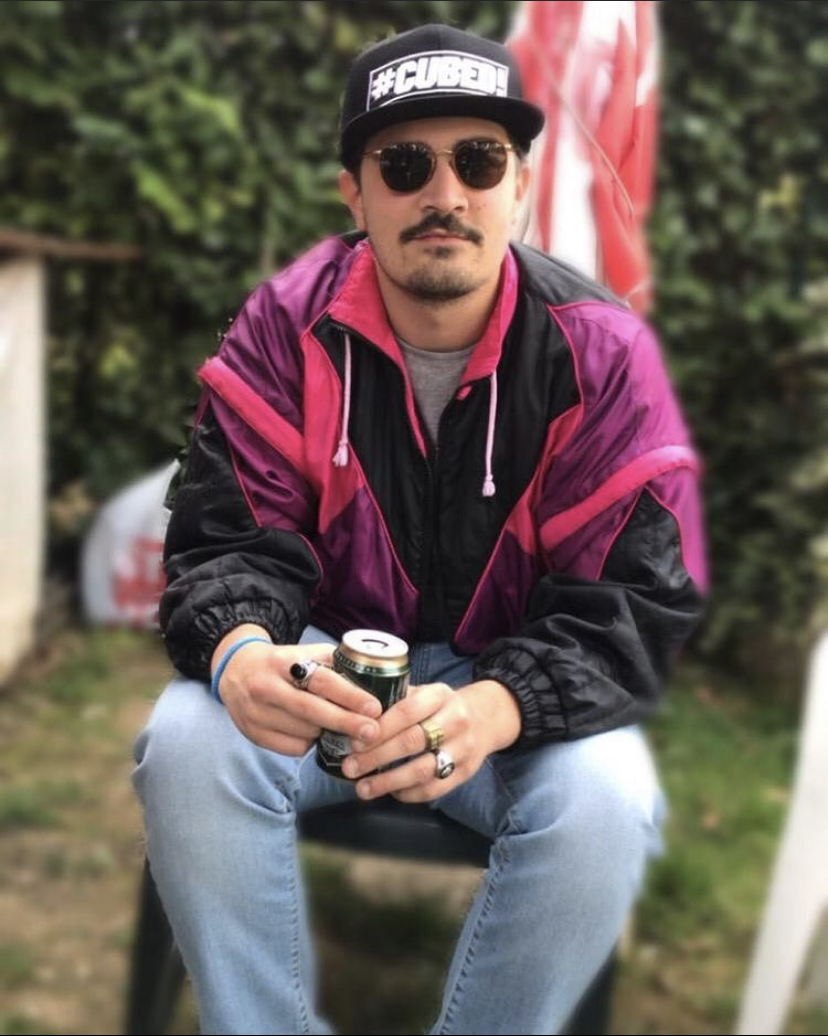 Rudy (29) currently based in Bergamo, here since 2019.
I'll starts my experience with music in the same way as I do today: listening. When I was a teenager I was really addicted to metal music, especially Power Metal. I evolved to metalcore, post hardcore ecc. before meeting Skrillex on my way. So I started my interest in electronic dance music, living in a club, Vibe Music Zone, here in my town as a PR. I experienced a lot about live shows, club management and all that can walk around a club. With some mates by there we started a radio show. On Facebook first, than 2 years in a local radio, Radio Like, and one at Radio Loco. Here as art director and founder of The Garden Show, where my selection was played. 31st December 2020 I left my activity as a speaker to keep in touch more with music biz, studying at Point Blank Music School.