Una delle notti più attese dell'anno è sicuramente la notte dei Grammy Awards. Nel 2021, anche se posticipata causa Covid-19, la cerimonia per la 63° edizione si è tenuta regolarmente lo scorso 14 marzo e ha visto sfilare gran parte degli artisti nominati allo Staples Center di Los Angeles, California. Uno show di 3 ore, con più esibizioni delle precedenti edizioni, è stato il perfetto contorno alla consegna dei Grammy Awards. La serata, condotta dal comico e attore sudafricano Trevor Noah, ha regalato grandi emozioni al pubblico, ma anche conferme e record. Beyoncé che ha conseguito il suo 28° Grammy e ora è la donna con più riconoscimenti della storia. Taylor Swift che ha vinto il Disco dell'anno per la terza volta (come lei solo Sinatra, Paul Simon e Stevie Wonder). Billie Eilish che con Finneas ha vinto come miglior canzone con "Everything I Wanted" e anche quello per la miglior canzone scritta per una "sync" visiva con "No Time To Die" che sarà parte della colonna sonora del prossimo 007 in uscita a fine anno. Dua Lipa che con "Future Nostalgia" si conferma con il Disco Pop dell'anno e Megan Thee Stallion nuova artista emergente. Sono solo alcuni degli artisti che hanno ricevuto un Grammy. Come notiamo artiste donne in abbondanza, ma non mancano nemmeno gli uomini insigniti del prestigioso riconoscimento della Recording Academy. Sono usciti dallo Staples Center con un Grammy in mano anche John Legend (Miglior disco R&B), Harry Styles (Miglior performance pop in singolo), Nas (Miglior disco rap), Bad Bunny (Miglior disco Latin/Urban) e Anderson Paak (Miglior performance rap melodic).
KAYTRANADA domina le categorie Best Dance/Electronic Recording & Album
Un'artista che sicuramente negli ultimi anni è stato degno di nota sia per la sua musica che ancor di più per l'innovazione stilistica che gli ha dato. Un'impronta personale che gli è valsa sia il premio come Best Dance/Electronic Recording che quello come Best Dance/Electronic Album. Stiamo parlando di Louis Kevin Celestin, meglio conosciuto come KAYTRANADA. Il canadese di origini haitiane classe 1992, che era stato nominato anche come Best New Artist (vinto da Megan Thee Stallion), ha deciso di fare piazza pulita della concorrenza. Sicuramente non una cosa facile visti gli altri nomi in lizza.
Best Dance Recording

For solo, duo, group or collaborative performances. Vocal or Instrumental. Singles or tracks only.
Best Dance/Electronic Album

For vocal or instrumental albums. Albums only.
Il singolo "10%" in collaborazione con Kali Uchis è stato il singolo più votato e così Kaytranada già prima della kermesse aveva un Grammy in tasca. "10%" chiaramente estratto da quello che poi è diventato l'album dance/electronic con più apprezzamento, "BUBBA", uscito nel 2019 via RCA Records (Sony) e ora nella storia della musica. Considerato che Louis solo nel 2016 ha rilasciato il suo debut album, "99,9%", si prospetta per lui un futuro da superstar.
Imanbek vince il Grammy per il Best Remixed Recording
Altro premio più settoriale è sicuramente il Best Remixed Recording che ha visto lo storico trionfo del kazako Imanbek Zeikenov. Il remix di "Roses" di SAINt JHN realizzato dal ventenne autodidatta è diventato virale prima su Tik Tok, e poi su Spotify con oltre 1.2 miliardi di riproduzioni. Imanbek è stato il primo artista a vincere un Grammy in una categoria specifica dopo lo scioglimento dell'ex Unione Sovietica. Il remix di Imanbek ha dovuto vedersela con rework altrettanto di spessore, ma nonostante ciò la sua viralità è stata determinante.
Best Remixed Recording

Non-Classical
Una notte unica quella dei Grammy Awards che vede artisti e addetti al settore in fibrillazione. Quest'anno ha fatto molto discutere l'esclusione di alcuni artisti, come The Weeknd. Ma non solo. L'edizione appena conclusa ha mostrato come da un lato la musica è ancora componente fondamentale nelle valutazioni della Recording Academy come nel caso di KAYTRANADA. Tuttavia anche altri artisti che fino a qualche anno fa probabilmente non sarebbero mai nemmeno stati citati in un articolo sui Grammy sono stati premiati. Merito dell'era digitale e dei social, come nel caso del remix di Imanbek. Nuovi ulteriori assetti anche per il futuro dei Grammy, come per ogni settore dell'industria musicale, si intravedono all'orizzonte. Nel frattempo, ci rivediamo l'anno prossimo!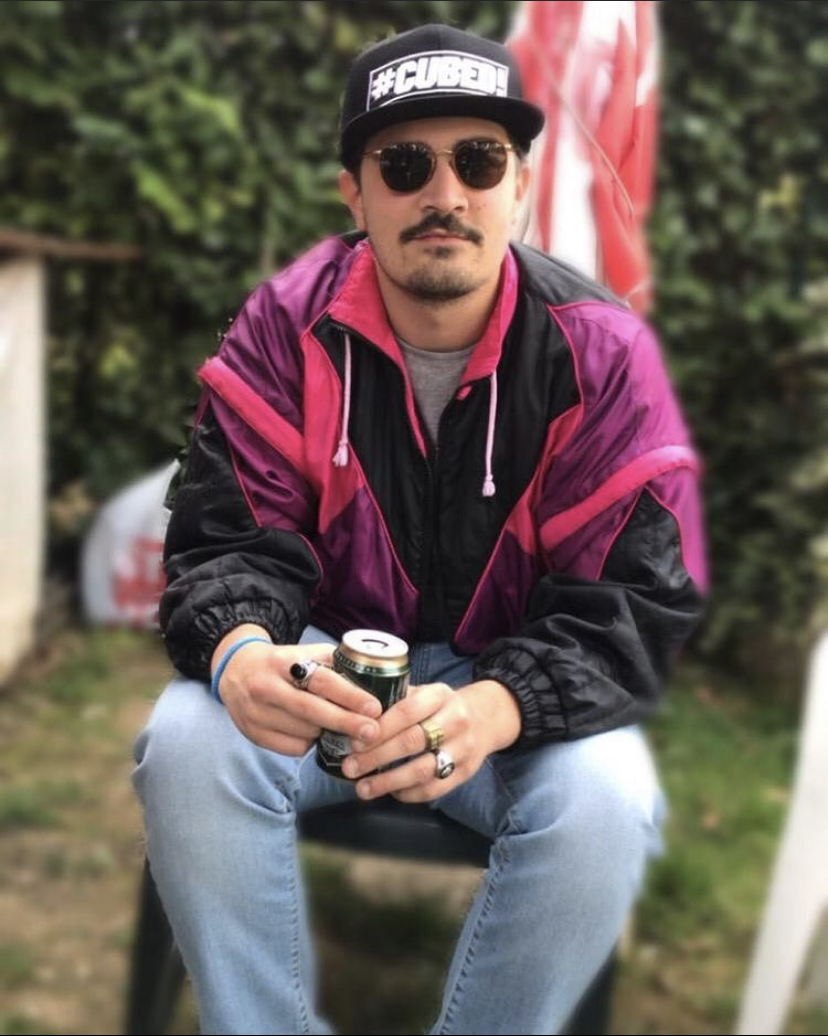 Rudy (29) currently based in Bergamo, here since 2019.
I'll starts my experience with music in the same way as I do today: listening. When I was a teenager I was really addicted to metal music, especially Power Metal. I evolved to metalcore, post hardcore ecc. before meeting Skrillex on my way. So I started my interest in electronic dance music, living in a club, Vibe Music Zone, here in my town as a PR. I experienced a lot about live shows, club management and all that can walk around a club. With some mates by there we started a radio show. On Facebook first, than 2 years in a local radio, Radio Like, and one at Radio Loco. Here as art director and founder of The Garden Show, where my selection was played. 31st December 2020 I left my activity as a speaker to keep in touch more with music biz, studying at Point Blank Music School.