One of the most anticipated nights of the year is definitely the night of the Grammy Awards. In 2021, although postponed due to Covid-19, the ceremony for the 63rd edition was held regularly on March 14 and she saw most of the artists nominated at the Staples Center in Los Angeles, California. A 3-hour show, with more performances than previous editions, was the perfect accompaniment to the delivery of the Grammy Awards. The evening, hosted by South African comedian and actor Trevor Noah, gave the audience great emotions, but also confirmations and records. Beyoncé who earned her 28th Grammy and is now the most honored woman in history. Taylor Swift who won the Album of the Year for the third time (like her just Sinatra, Paul Simon and Stevie Wonder). Billie Eilish who with Finneas won Record of the Year with "Everything I Wanted" and also the one for Best Song Written for Visual Media with "No Time To Die" which will be part of the soundtrack of the next 007 to be released at the end year. Dua Lipa who with "Future Nostalgia" is confirmed with the Best Pop Vocal Album and Megan Thee Stallion as Best New Artist. These are just some of the artists who have received a Grammy. As we see women artists primarily, but there are also men who have been awarded the prestigious recognition of the Recording Academy. John Legend (Best R&B Album), Harry Styles (Best Pop Solo Performance), Nas (Best Rap Album), Bad Bunny (Best Latin Pop or Urban Album) and Anderson Paak (Best Melodic Rap Performance) also came out of the Staples Center with a Grammy in hand.
KAYTRANADA dominates the Best Dance Recording and Best Dance/Electronic Album categories
An artist who has certainly been noteworthy in recent years both for his music and even more for the stylistic innovation he has given him. A personal imprint that earned him both the award as Best Dance Recording and the one as Best Dance / Electronic Album. We are talking about Louis Kevin Celestin, better known as KAYTRANADA. The Canadian artist Haitian born in 1992, who was also nominated as Best New Artist (won by Megan Thee Stallion), has decided to make a clean sweep of the competition. Certainly not an easy goal, especially for other names in contention.
Best Dance Recording

For solo, duo, group or collaborative performances. Vocal or Instrumental. Singles or tracks only.
Best Dance/Electronic Album

For vocal or instrumental albums. Albums only.
Il singolo "10%" in collaborazione con Kali Uchis è stato il singolo più votato e così Kaytranada già prima della kermesse aveva un Grammy in tasca. "10%" chiaramente estratto da quello che poi è diventato l'album dance/electronic con più apprezzamento, "BUBBA", uscito nel 2019 via RCA Records (Sony) e ora nella storia della musica. Considerato che Louis solo nel 2016 ha rilasciato il suo debut album, "99,9%", si prospetta per lui un futuro da superstar.
Imanbek wins the Best Remixed Recording
Another more specific award is certainly the Best Remixed Recording which saw the historic triumph of the Kazakh Imanbek Zeikenov. SAINt JHN's "Roses" Remix made by the self-taught 20-year-old went viral first onTik Tok, and then on Spotify with over 1.2 billion plays. Imanbek was the first artist to win a Grammy in a specific category after the dissolution of the former Soviet Union. The Imanbek remix had to contend with equally thick rework, but despite this, its virality was decisive.
Best Remixed Recording

Non-Classical
Grammy Awards' night is always unique and it sees artists and industry insiders in fibrillation. This year there has been a lot of discussion about the exclusion of some artists, like The Weeknd. But not just this. The just closed edition showed how on the one hand music is still a fundamental component in the evaluation of the Recording Academy as in the case of KAYTRANADA. However, other artists who probably would never have even been mentioned in an article on the Grammys until a few years ago have also been awarded. Thanks to the digital age and social media, as in the case of the Imanbek remix. New further arrangements also for the future of the Grammys, as for every sector of the music industry, are on the horizon. In the meantime, see you again next year!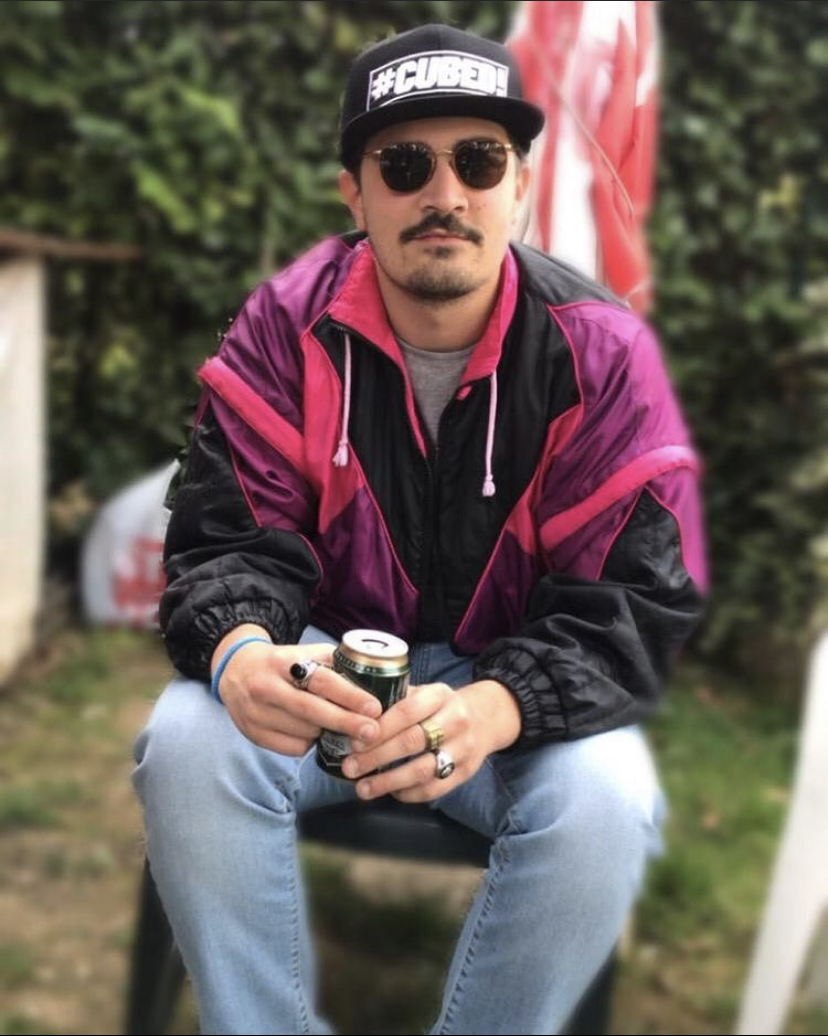 Rudy (28) currently based in Bergamo, here since 2019.
I'll starts my experience with music in the same way as I do today: listening. When I was a teenager I was really addicted to metal music, especially Power Metal. I evolved to metalcore, post hardcore ecc. before meeting Skrillex on my way. So I started my interest in electronic dance music, living in a club, Vibe Music Zone, here in my town as a PR. I experienced a lot about live shows, club management and all that can walk around a club. With some mates by there we started a radio show. On Facebook first, than 2 years in a local radio, Radio Like, and one at Radio Loco. Here as art director and founder of The Garden Show, where my selection was played. 31st December 2020 I left my activity as a speaker to keep in touch more with music biz, studying at Point Blank Music School where I finally graduated in October 2021.