"I want to see Arabic Music win on a global level".
Wassim Slaiby è uno di quegli addetti ai lavori dell'industria musicale da seguire per gli importanti movimenti e le attività in gestione come queste due super novità.
SAL XO, questo il suo soprannome, è un imprenditore libanese-canadese, filantropo, direttore musicale e dirigente discografico classe 1979.
È il CEO di XO Records (l'etichetta che ha co-fondato con The Weeknd) e di SALXCO, la sua società di gestione.
Lavora anche ad Anghami, famoso rivale di Spotify nel Medio Oriente recentemente quotato al NASDAQ di New York, come responsabile delle partnership internazionali.
Slaiby segue oltre 45 artisti, produttori e cantautori, tra cui Doja Cat, Bebe Rexha, Metro Boomin, Belly, French Montana, Ty Dolla Sign, M.I.A, Bryson Tiller, Brandy e Ali Gatie tra gli altri ed è stato nominato "Manager of 2020" da Variety.
SWEDISH HOUSE MAFIA
Nuovo ingresso nel suo roster del trio leggendario degli Swedish House Mafia, che dopo essersi staccati da Columbia Records e l'ex manager Ron Laffitte (Patriot Management) agli inizi di Marzo si affida al super-manager libanese come terzo del loro percorso dopo il decennio con Amy Thomson fino al 2019 che li ha portati alla conquista del mondo.
Questo signing segue la studio session dello scorso Febbraio e l'inserimento di "Not Yesterday" al database musicale di ASCAP (scoperto da r/SwedishHouseMafia), che era apparso in un post-it durante il live di Alexander Wessely (art director della loro reunion) lo stesso giorno.
Di seguito l'ultimo evento al quale li abbiamo sentiti live (che brividi, che ricordi, che malinconia): 4 Maggio 2019 – Stoccolma – Tele2 Arena
Diverse tracce inedite come  "It Gets Better" (intro dell'evento) e "Underneath It All" che potete gustare di seguito e non vediamo l'ora di ascoltare ufficialmente!
_________________
UNIVERSAL ARABIC MUSIC (UAM)
UAM è la nuova creatura del colosso e si propone di "creare nuove opportunità per far avanzare l'Arabic Music e la sua cultura con partner, piattaforme e brand globali" hanno comunicato Sir Lucian Grainge (Chairman & CEO UMG), Monte Lipman (Republic Records Founder & CEO) e appunto Wassim "SAL" Slaiby (Founder & CEO – SALXCO & XO RECORDS).
SAL diventa quindi Founder & CEO di Universal Arabic Music e commenta così il suo nuovo inizio: "È il mio sogno evidenziare il talento e la cultura musicale araba su scala globale con partner in cui credo e che ammiro.
UAM sta attualmente costruendo un team di esperti che parlano arabo e hanno una profonda conoscenza della musica e della cultura araba. Il team lavorerà a fianco delle etichette UMG in America, MENA, Europa e Australia per "scoprire, firmare e promuovere artisti globali di origine mediorientale e nordafricana e portarli alla luce di tutto il mondo ".
UAM, che verrà ufficialmente lanciata durante il National Arab American Heritage Month, ha annunciato il cantante e songwriter giordano 17enne Issam Alnajjar come sua prima firma.
Con il suo singolo di debutto "Hadal Ahbek", Isaam ha già conquistato la Spotify Viral Global chart e le classifiche US di Spotify, la Top 200 Global Chart di Shazam al #1 , che è esploso dopo che il cantante ha pubblicato la traccia su TikTok, accumulando oltre 3 miliardi di visualizzazioni sulla piattaforma. Ad oggi, il video della performance ha raccolto oltre 60 milioni di visualizzazioni.
Slaiby ha anche scoperto e sviluppato la cantante e songwriter palestinese-cilena 19enne Elyanna, che per la prima volta ha guadagnato popolarità dopo aver pubblicato cover su Soundcloud. L'anno scorso, l'artista ora residente in California ha pubblicato il suo EP di debutto con il grande successo in particolare di "Ana Lahale" con Massari, che ha accumulato oltre 10mln di streams su Spotify fino ad oggi.
UAM afferma che ulteriori signing saranno annunciati molto presto e di seguito trovare le considerazioni su SAL da parte dei suoi nuovi colleghi Monte Lipman e Sir Lucian Grainge:
"La visione chiara di SAL e il suo contributo per Universal Arabic Music fungerà da catalizzatore per la musica arabica sulla scena. La sua abilità di identificare, curare e sviluppare talenti nel mondo è una vera forza della natura. L'importanza culturale della musica della regione MENA che attraversa i confini e raggiunge tutti gli angoli del mondo è attesa da tempo". (Monte Lipman)
"Nel marketplace musicale globale di oggi, abbiamo dimostrato da repo che le hit mondiale provengono da qualsiasi parte. C'è davvero tanto talento in questa parte del mondo e con l'incredibile esperienza e conoscenza di SAL nella regione MENA, insieme al suo curriculum per aver contribuito a sviluppare artisti globali, porterà una visione, una strategia e un potere unico a Universal Arabic Music ". (Sir Lucian Grainge)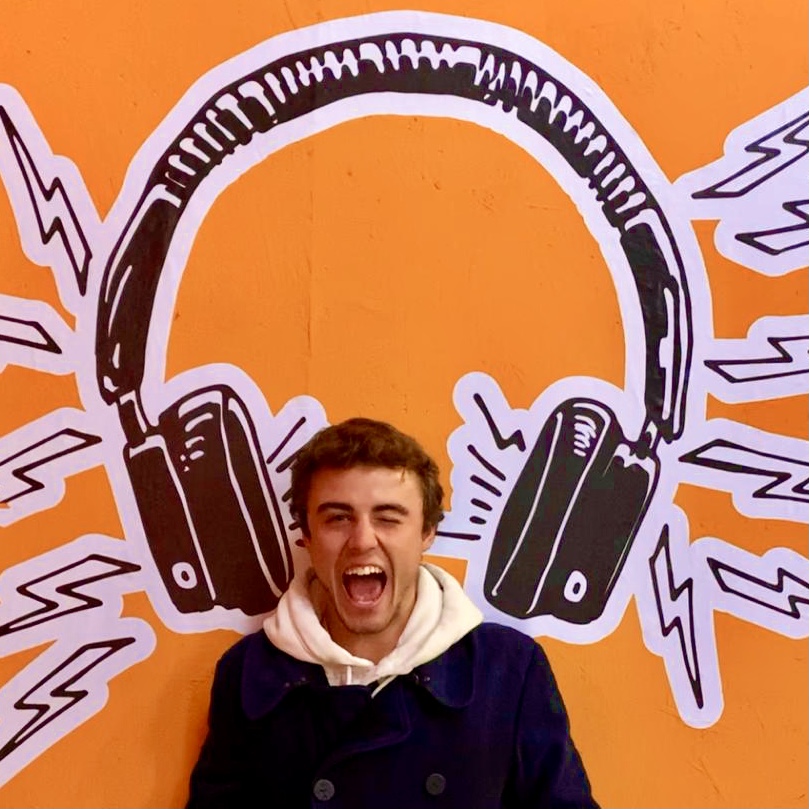 25y passionate guy about music, social media, digital marketing and infographics!
Currently working at EGO Music (www.egomusic.net) as Head of International and Social Media, while developing youBEAT, my manifesto of passion for music founded in 2012.
Graduated in Media Languages at UCSC in Milan (Università Cattolica del Sacro Cuore) with a thesis on the revolution of daily life with the streaming in entertainment and information. 
Everyday more passionate and keen about data, tools and music insights and their connection in this everyday faster social connected world.