Sony Music Italy lancia una "sync" tra musica e moda.
Sony Music Italy ha appena lanciato il suo primo e-store di moda. Una scelta particolare quella della divisione nostrana della major statunitense. Questo nuovo e-commerce proporrà in vendita diversi prodotti e box esclusivi, ideati e realizzati con artisti italiani e internazionali. Il Sony Music Store ha aperto i battenti con le prime due collezioni. Grazie alla concessione per l'utilizzo dei loghi, le protagoniste sono due delle label più famose e rinomate del gruppo quali Epic e Columbia.
Da tempo l'etichetta di casa a Milano è prodiga nel diversificare le metodologie di valorizzazione del proprio catalogo e degli artisti che ne fanno parte.
L'AD italiano di Sony Music, Andrea Rosi, ha affermato che l'obiettivo di questo nuovo negozio è un altro modo di supportare gli artisti. Ecco le sue dichiarazioni:
"Sony Music è e vuole sempre più essere la casa degli Artisti. Per questo, dopo l'apertura degli studi di registrazione RCA, lanciamo il progetto store.sonymusic.it. L'obiettivo è sempre quello di offrire loro il più ampio supporto. Nello store oltre a capsule dedicategli, saranno presenti altri prodotti esclusivi dalle collezioni di abbigliamento legate alle etichette storiche Epic e Columbia fino alla prestigiosa collezione di master originali 'Legacy Master Tapes'."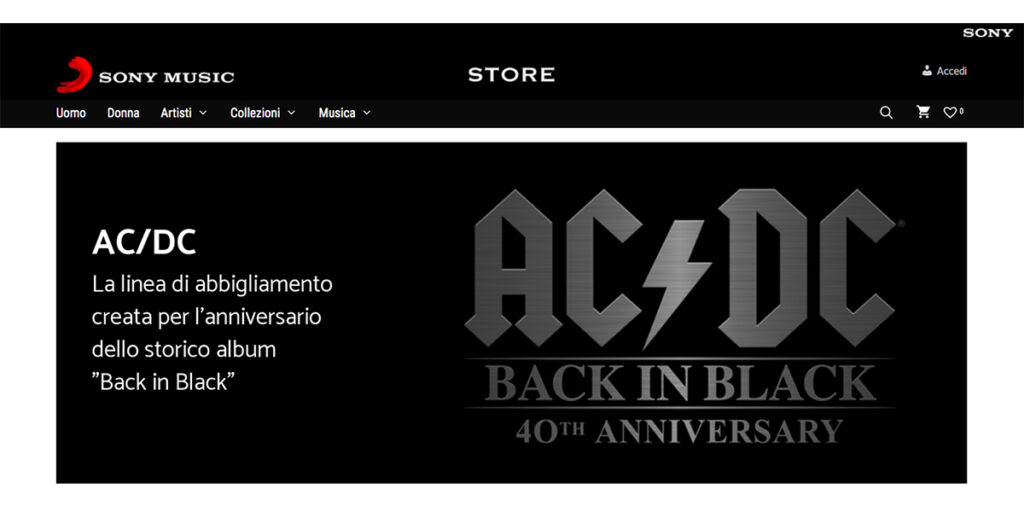 Label… ma anche artisti e molto altro in arrivo!
I primi artisti ad essere presenti in questo e-store sono leggende del rock n' roll, un gruppo storico come gli AC/DC. Una collezione davvero speciale per celebrare il 40° anniversario del loro album Back In Black. Saranno presenti anche linee di artisti italiani come quella Emis Killa e Jake La Furia con il concept del loro album 17, disco di platino. Per queste e per tutte le future collezioni, "Il design dei capi pone al centro le sonorità e l'immaginario degli artisti tra vestiti e accessori che ne rispecchiano stile e personalità". Sono già in pending nuove collab sia con artisti ed etichette. La nostra curiosità è alta e le nostre antenne all'erta considerato il roster di Sony Music chissà che qualche producer non possa rilasciare qualcosa di interessante.
https://www.instagram.com/p/CL5BSWOlLp7/?igshid=o29foo9o050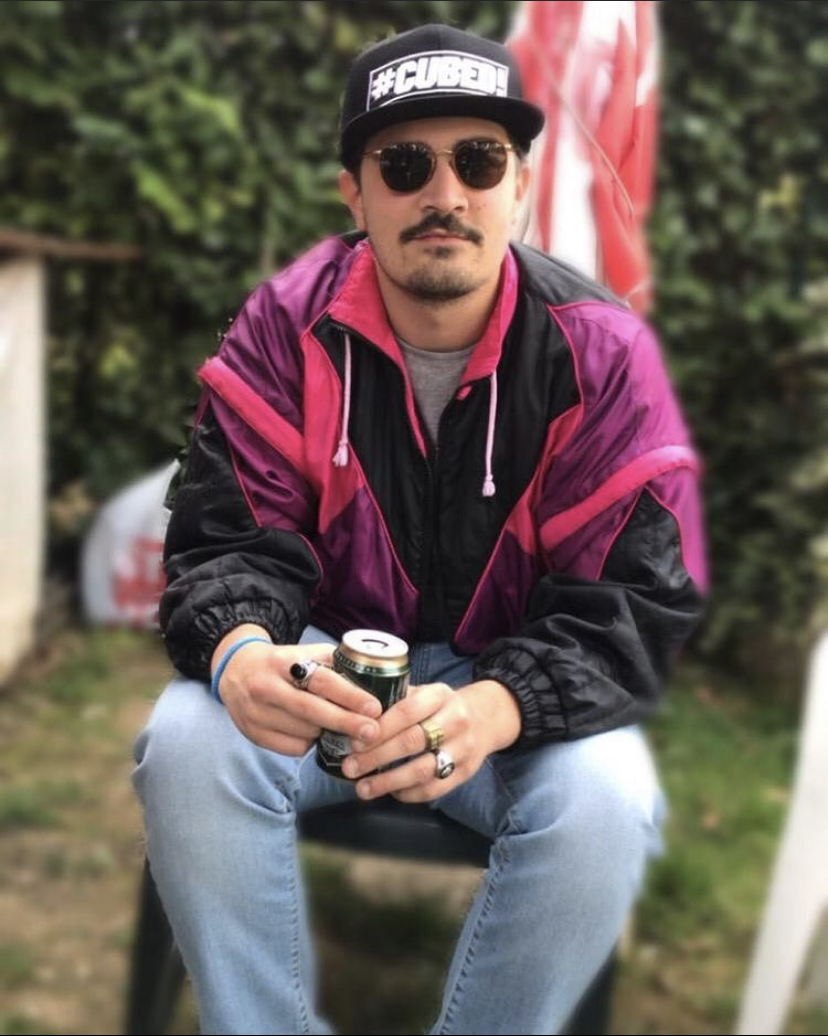 Rudy (29) currently based in Bergamo, here since 2019.
I'll starts my experience with music in the same way as I do today: listening. When I was a teenager I was really addicted to metal music, especially Power Metal. I evolved to metalcore, post hardcore ecc. before meeting Skrillex on my way. So I started my interest in electronic dance music, living in a club, Vibe Music Zone, here in my town as a PR. I experienced a lot about live shows, club management and all that can walk around a club. With some mates by there we started a radio show. On Facebook first, than 2 years in a local radio, Radio Like, and one at Radio Loco. Here as art director and founder of The Garden Show, where my selection was played. 31st December 2020 I left my activity as a speaker to keep in touch more with music biz, studying at Point Blank Music School.