Following the highly anticipated release of the MOON FACES EP on Ultra Music, we had the opportunity to interview the multifaceted Italian electro / indie duo GIOLÌ & ASSIA.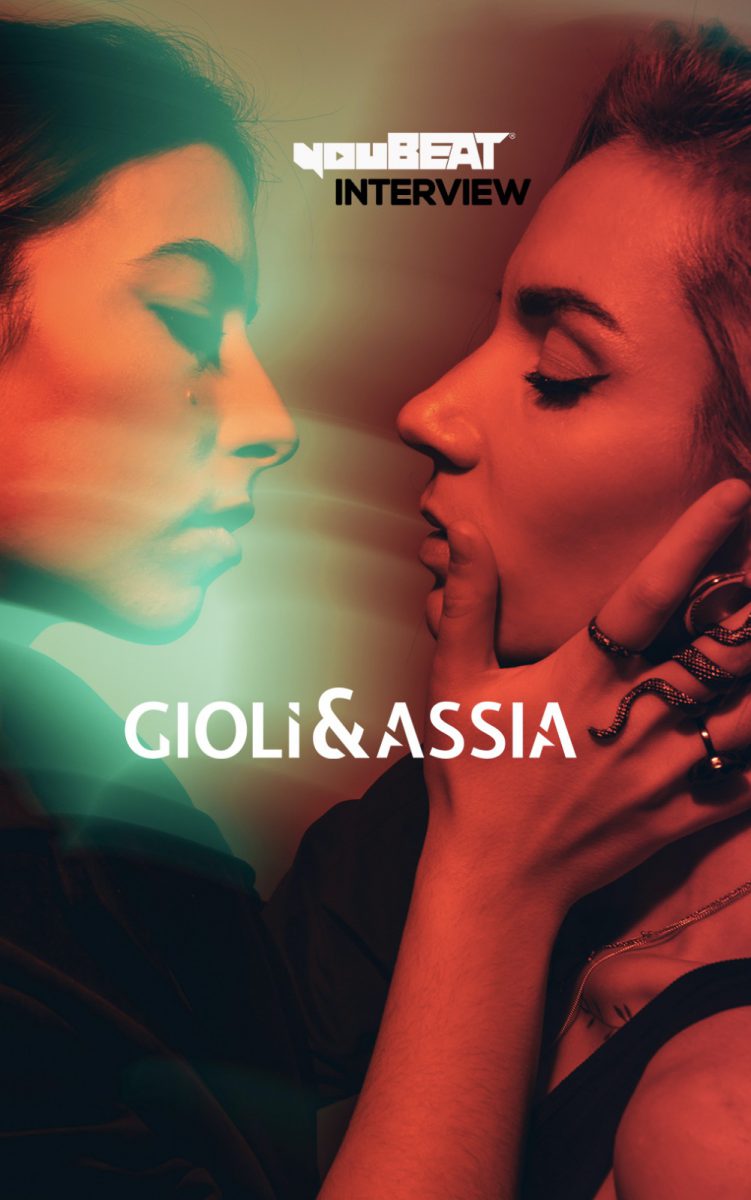 Only in November we had rightly given the "Sicilians Tigers" the space they deserve, praising their futuristic sound and the poetry expressed by their live videos, we have foreseen their rise and the Sicilian duo is responding to our wishes in a big way.
Le tigri siciliane GIOLÌ & ASSIA sotto i riflettori internazionali con Diesis Live e "Rollercoaster"
In the previous article we presented ROLLERCOASTER and linked many magical lives from which we and the large group of fans who followed them had saved some "IDs", thrilling so that they could soon become tracks to download. The EP Moon Faces satisfies us by collecting together with the aforementioned track other amazing tracks interconnected as "different phases of the same moon": FOR YOU – HANDS ON ME – YOUR LULLABY and LOST born from the collaboration with the Turkish Mahmut Orhan daughter of a mutual esteem artistic.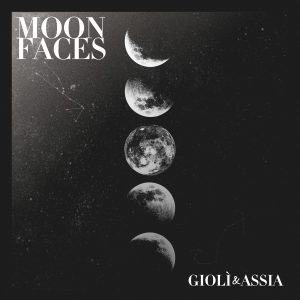 Just LOST deserves a few lines of enthusiasm and emotions. It is the track that best summarizes the stylistic evolution of Giolì & Assia because it brings together all the distinctive signs of the two girls' production timbre: the instruments are harmonized with each other and tuned by delicate vocals; once again the versatility of the sounds and the strength of the bass drum impress an inimitable energetic melody, the constant vibrations produce pure well-being, "Total lots of Bliss"!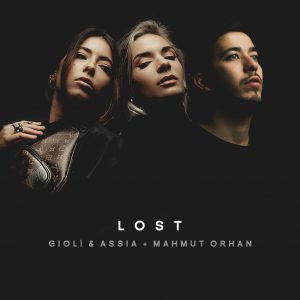 1)We have been following you for a while and in recent months we have seen the results of your artistic flair, by virtue of the current situation, what news are you reserving for us?
We are working a lot from the point of view of productions. We have tons of ideas for our next album, and we hope to release and present it live by the end of 2021.
2)In production and live your complicity is remarkable, how do you compensate for each other in production and performances?
Ours is a team effort without a precise distinction of roles. We have a lot of synergy and we can understand each other just by looking at each other, this helps a lot during live shows, we know when one of the two wants to focus more on vocal or instrumental performance, then the other automatically switches to the console, and so on. In the studio likewise, we do not divide the tasks into writing and production, but we work on both aspects together, usually we work first on music production, melody and then lyrics.
3)What do you expect from the hoped-for restart, do you think everything will be the same as before the pandemic or how do you think the scene changes?
Honestly, the light at the end of the tunnel seems farther and farther away. We talk about tours with our agents every month since the lockdown began, first thinking of leaving around October 2020, then spring 2021, now we talk about autumn / winter 2021, and we talk about it with a lot of skepticism. We hope that vaccines can remedy this precarious situation and finally bring us back to our daily life made up of evenings, airports and lots of live music.
4)Social: how much importance do you delegate to them, do you personally manage your platforms or how much do you delegate to the social media manager?
We have always managed all social networks personally because we like to be able to create a bond with the people who follow us. Lately we work more on Instagram, but we continue to post on Facebook as well. We are still trying to find a way to advertise our music on Tik Tok, but we are still just starting out on this platform.
5)Your idea on streaming platforms and how much do you think they affect the recording market?
The streaming platform par excellence is definitely Spotify, and it has changed the rules of the recording market a lot, for better or for worse. Before it was much more complicated to publish your music, you had to necessarily resort to recording contracts with labels, now it is a freer market, and even as independent you can achieve different satisfactions in terms of sales and ratings. But making this process so simple has also created a saturation of music and emerging artists, so paradoxically, if on the one hand it is easier because the means have progressed, it is more difficult to emerge because there is a lot of music that comes out every week. Everyone aspires to be part of the very famous playlists such as New Music Friday, and this also leads to the creation of a production standard in both Pop and Dance.
6)Your live shows always have magical scenarios, with what criteria do you choose them, can you anticipate something about the next appointment?
The next appointment will be very special, because for the first time we will present an acoustic version of the set. Until now we have always moved within our region, Sicily, to which we are very attached, but this year we certainly want to shoot in other beautiful locations around the world, always covid permitting. We like to think of these DJ sets as a complete experience, a journey both visual and musical, so the choice of music and location are very closely linked. For example, when we chose to shoot the second Episode of the Diesis live format on top of the Volcano, we wanted to produce a track that could communicate the power of the volcano, so Inside Your Head was born.
We propose again the live from Vulcano:
Giolì & Assia are and will be among the main protagonists of Dance music. They show passion and a pioneering lyrical point of view with an irresistible resonance. Their music is and will be a tank of TECHNO and INDIE-POP elements that crosses the DEEP-HOUSE resulting in a high octane fuel ready to explode in the headphones of listeners all over the world.