Dopo meno di due mesi dalla pubblicazione del suo ultimo singolo "Would I Lie To You", David Guetta presenta ufficialmente "Shed A Light".
Suonato in occasione dello scorso ADE, anche questa volta il produttore parigino sceglie al suo fianco due nomi molto caldi nell'ultimo periodo: Robin Schulz e i Cheat Codes.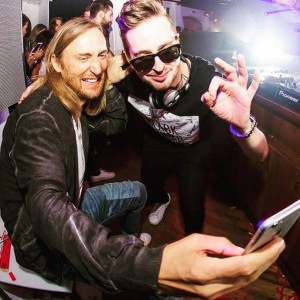 Mossa astuta quella di collaborare con Robin Schulz, che dal 2013 (dopo il rilascio della sua versione di "Waves" di Mr Probz, ndr) ha collezionato solo numeri uno in classifica e pubblicato il suo primo album in studio "Sugar". I più club-addicted avranno sicuramente notato e partecipato alle loro varie serate all'Ushuaïa e al Pacha di Ibiza, dove più volte hanno diviso la consolle questa estate.
E che dire dei Cheat Codes? Presentati da noi questa primavera dopo il rilascio di "Sex" con i Kris Kross Amsterdam, il trio losangelino presta i suoi suoni e soprattutto la sua voce al brano.
Dal mix di queste tre figure nasce "Shed A Light", produzione molto pop-edm caratterizzata dalla linea melodica di archi. Ma non c'è da stupirsi di questo: già ai tempi di "Dangerous" il francese aveva sperimentato utilizzando una melodia classica di piani e violini riuscendo a conquistare il grande pubblico. E' proprio da quell'anno, il 2014, che Guetta non esce sugli scaffali dei negozi di dischi con un album in studio ("Listen", ndr), quindi prepariamoci ad una prossima notizia in merito.
Nel frattempo godiamoci la sua nuova future hit.
---
Stream / Download: http://wmg.click/ShedALight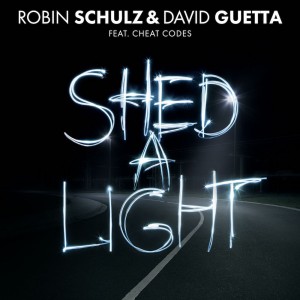 ---
Follow David Guetta:
https://www.facebook.com/DavidGuetta/
https://www.instagram.com/davidguetta/
https://soundcloud.com/davidguetta
https://twitter.com/davidguetta
Follow Robin Schulz:
https://www.facebook.com/robin.schulz.official/
https://www.instagram.com/robin__schulz/
https://soundcloud.com/robin-schulz
https://twitter.com/robin_schulz
Follow Cheat Codes:
https://www.facebook.com/cheatcodesmusic/
https://www.instagram.com/cheatcodesmusic/
https://soundcloud.com/cheatcodesmusic
https://twitter.com/cheatcodesmusic
Architetto di giorno, esploratore della club culture di notte. Appassionato di musica elettronica, radio e music-travelling, puoi trovare piccoli stralci della mia vita sul mio Instagram @djacopo93
In the place to be!