Premessa.
Da ormai diversi anni il progetto francese Cercle propone esibizioni spettacolari in location accuratamente selezionate per rendere l'esperienza più unica possibile. Un progetto che è mosso anche dall'amore per l'arte, nel quale il connubio musica elettronica e video ha ruolo di cornice per i diversi monumenti e luoghi d'interesse storico del patrimonio culturale, che vengono scelti per gli eventi. Ogni lunedì lo show trasmette in diretta da un luogo diverso. Uno spettacolo per scelta molto esclusivo, per permettere ai presenti di avere un ricordo condiviso con pochi intimi.
Boris Brejcha, Deborah De Luca, Fatboy Slim, Black Coffee, Solomun, Amelie Lens, FKJ, Stephan Bodzin, ARTBAT, Carl Cox, Adriatique, Einmusik b2b Jonas Saalbach, Charlotte de Witte, Hot Since 82 sono tra gli ospiti internazionali principali che hanno reso celebre Cercle soprattutto su YouTube e sui social, dove il format viene trasmesso in diretta.
Di seguito la nostra connazionale Deborah De Luca davanti al suggestivo ed imponente Château de Chambord (la location più famosa di Cercle), che con la sua performance si piazza attualmente al secondo posto tra i video più visti su YouTube.
NEXT EVENT: 17 Febbraio – HOSH at Jai Vilas Palace
https://facebook.com/events/s/cercle-invites-hosh-at-jai-vil/659096871501638/
___________
Cercle Festival 2020.
Da pochi giorni è appunto arrivato l'annuncio di Cercle Festival 2020. La seconda edizione, i prossimi 30 e 31 maggio, è pronta ad offrire anzitutto una location all'altezza. Per l'occasione è stato scelto il Museo Nazionale Aerospaziale di Francia. Dal 1919 è uno dei musei più importanti del settore grazie alle sue collezioni, ed è situato nei pressi dell'Aeroporto Le Bourget di Parigi, il principale aeroporto commerciale d'Europa. Da mezzogiorno a mezzanotte con uno spettacolare allestimento a tema spaziale, condito con diverse installazioni artistiche di diversa tipologia sarà possibile godersi 25 grandi artisti. Il sabato per esempio troveremo Amelie Lens, Black Coffee, Mathame e PanPot, già esibitisi qui per Cercle. La domenica non sarà da meno, con gente del calibro di Maceo Plex, Charlotte de Witte, ARTBAT e POPOF.
Un progetto come detto che si propone di regalare ricordi unici ai propri utenti. Una scelta molto apprezzabile che denota il legame con il pubblico, coinvolto anche con sondaggi per la scelta delle location non molto tempo fa. Ne avevamo già parlato qui.
Attualmente la vendita dei biglietti è disponibile solo con una pre-registrazione sul sito di Cercle Festival 2020. I posti saranno come sempre limitati, vi consigliamo di affrettarvi se avete dell'interesse perché vanno letteralmente a ruba.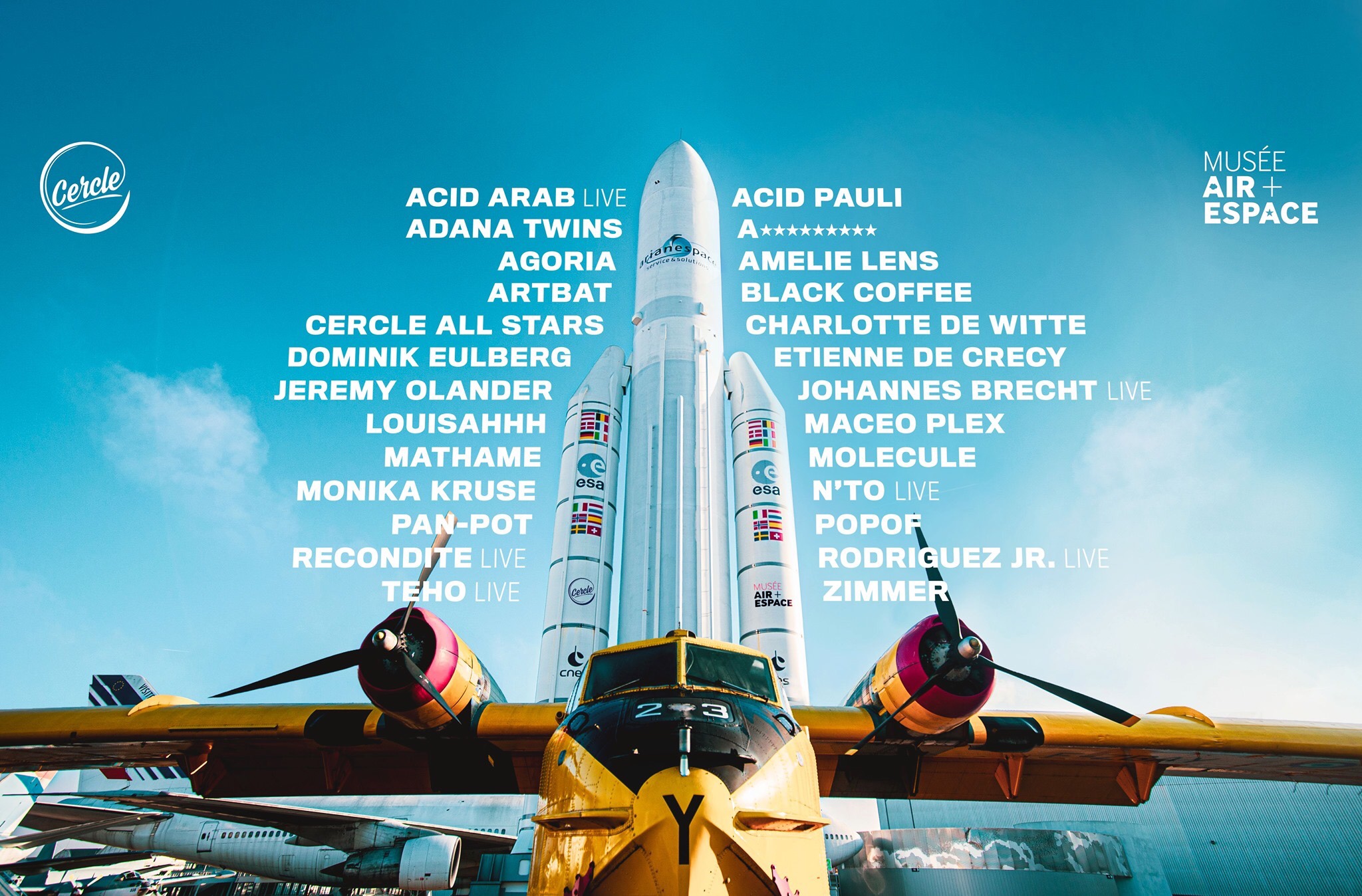 Di seguito uno dei video della prima edizione dell'11 Maggio 2019 a Chambord, comune francese di 149 abitanti situato nel dipartimento del Loir-et-Cher nella regione del Centro-Valle della Loira.
A questo si sono esibiti diversi special guest internazionali come Solomun, Stephan Bodzi, Polo & Pan, Bon Entendeur, Jean Tonique!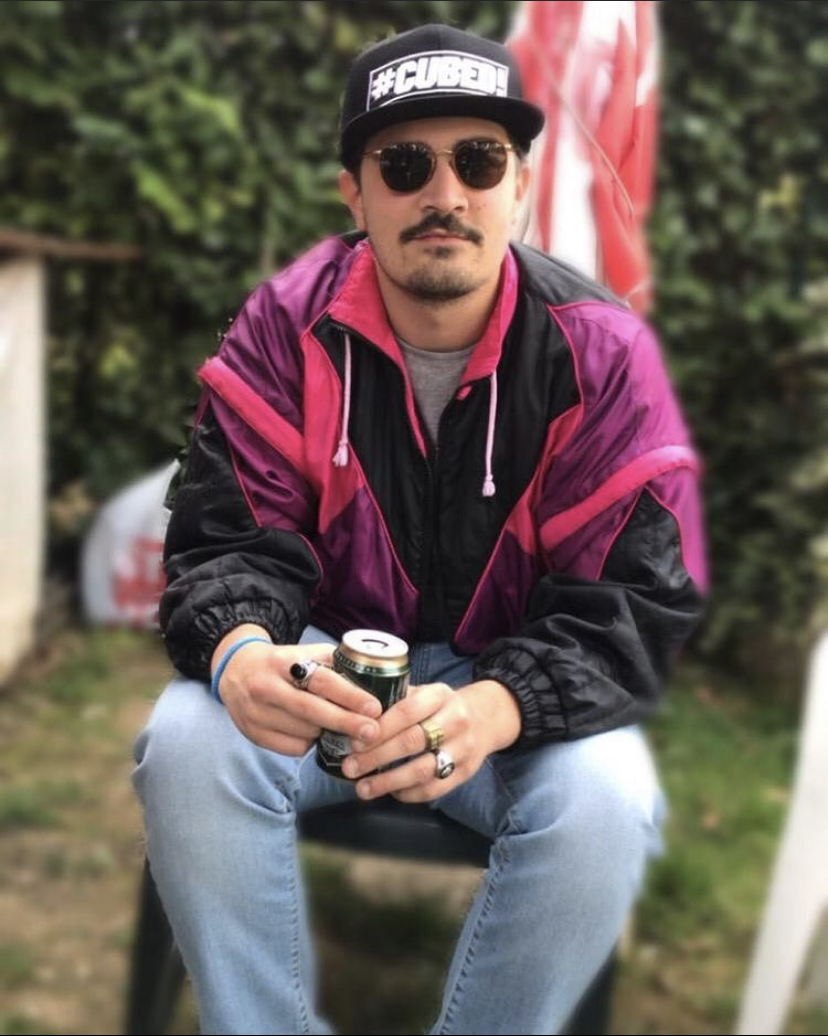 Rudy (29) currently based in Bergamo, here since 2019.
I'll starts my experience with music in the same way as I do today: listening. When I was a teenager I was really addicted to metal music, especially Power Metal. I evolved to metalcore, post hardcore ecc. before meeting Skrillex on my way. So I started my interest in electronic dance music, living in a club, Vibe Music Zone, here in my town as a PR. I experienced a lot about live shows, club management and all that can walk around a club. With some mates by there we started a radio show. On Facebook first, than 2 years in a local radio, Radio Like, and one at Radio Loco. Here as art director and founder of The Garden Show, where my selection was played. 31st December 2020 I left my activity as a speaker to keep in touch more with music biz, studying at Point Blank Music School.