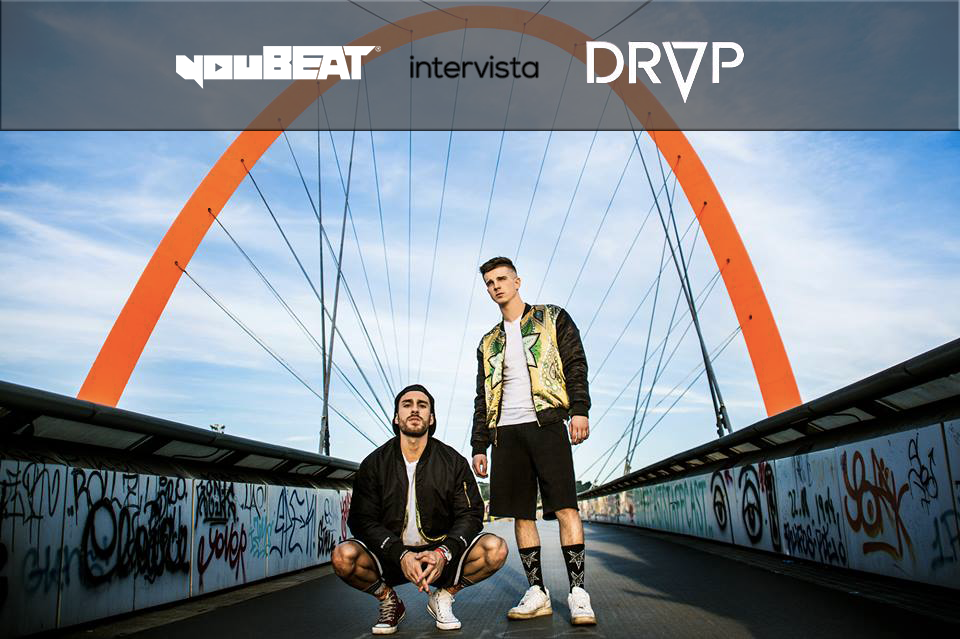 youBEAT ha incontrato ed ascoltato il duo torinese DR▽P per la prima volta al Project X di Lignano Sabbiadoro, due energici ragazzi dallo stile EDM con influenze Trap e Future Bass.
Il duo formato da Luca Nepote e Filippo Greco in poco tempo ha trascinato il pubblico che li ha visti esibirsi nei più grandi palcoscenici Edm come: Miami Music Conference 2016, Smash The House Festival Prague, Reload Music Festival, Project X Festival e recentemente Ade 2016 al Festival Luminaa.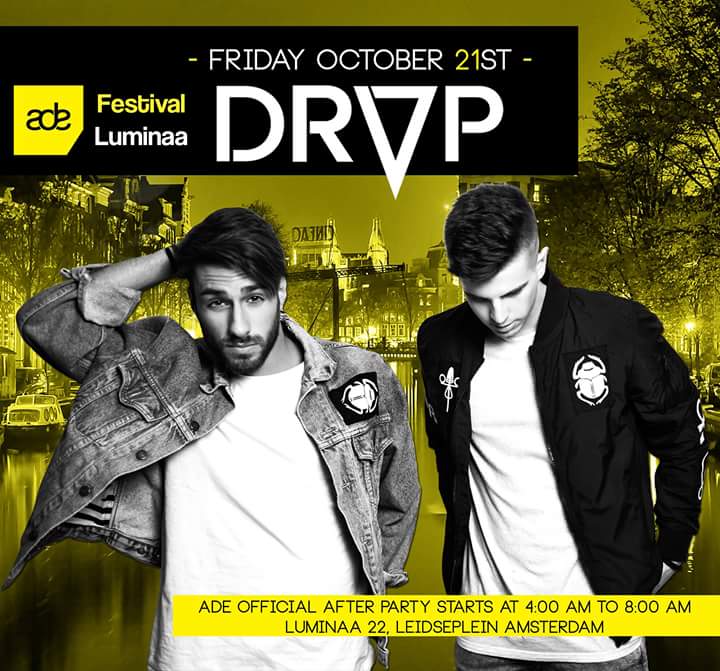 La nostra reporter Marika li ha recentemente intervistati dopo la loro esperienza all' ADE16
---
1) Come nascono i DROP? Nei vostri live siete sempre in sintonia. E' così anche quando lavorate sui vostri progetti?
DROP nasce da una idea collettiva di esprimere la nostra passione in realtà, Filippo da sempre intrattenitore e comunicatore, Luca sin da ragazzino produttore e Dj.
Da queste due basi ci siamo trovati a lavorare sodo per formare un vero e proprio duo artistico adatto per i grandi palcoscenici.
2) Recentemente siete stati all'ADE. Raccontateci la vostra esperienza e la vostra performance del 21 Ottobre.
ADE in una parola: NETWORK.
Ade è la grande settimana in cui bisogna essere scaltri e seminare per poi riuscire a raccogliere per l'intero anno che viene, impensabile pensare di andare lì e firmare i dischi senza un reale lavoro di background di contatti.
Per noi ADE è stato fantastico, ogni giorno eravamo a stretto contatto coi DJs Superstar, abbiamo vissuto l'adrenalina dei principali backstage dei grandi eventi su cui tutto il mondo ha puntato il suo sguardo in questo periodo.
Suonare in un evento ufficiale ADE2016 è stato assolutamente prestigioso e emozionante e vivere l'atmosfera del duro lavoro legato alla nostra passione ci ha reso ancora più determinati e sicuri di quello che vogliamo.
3) Qual è stato il vostro Show più emozionante? E perchè?
Indubbiamente l'Holi Fusion Festival di Torino per due motivi principalmente:
Il pubblico in quella venue è a dir poco impressionante.
A casa nostra tutto ha un sapore più particolare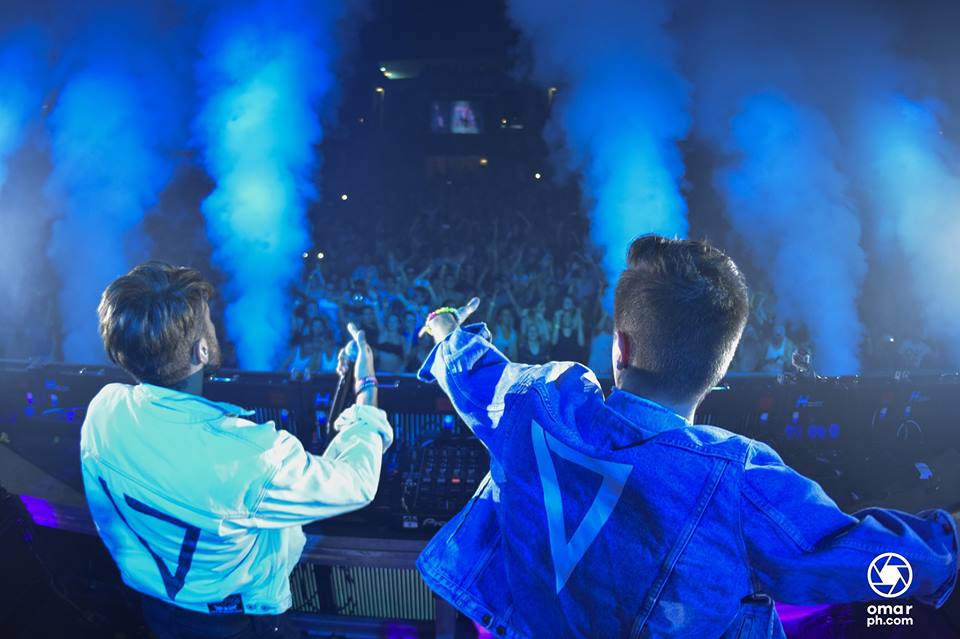 4) Notizie su progetti e/o  collab future o in lavorazione?
Stiamo lavorando a stretto contatto con 3 artisti Spinnin' Rercords con i quali in molteplici studio session cerchiamo di evolvere al meglio le nostre ID.
Siamo costantemente a lavoro con gli artisti del nostro settore WLA per tirare fuori il disco di qualità che tanto ambiamo.
A breve rilasceremo due Free Download, non neghiamo che dalla tendenza BigRoom ci siamo fatti molto trascinare a quella Trap e alle emozioni della Future Bass.
5) Cosa pensate di SMASH THE HOUSE ?
Palcoscenico internazionale di alto livello e qualità, un gradino importante per la nostra difficile e ambiziosa strada verso il nostro sogno.
6) Avete un artista in particolare a cui vi ispirate? Se potreste scegliere un artista con cui collaborare, chi scegliereste?
Indubbiamente teniamo alta la nostra bandiera ispiratrice numero 1: il fenomeno Martin Garrix.
Se dovessimo scegliere degli artisti con cui fare una collab, non avremmo dubbi nel creare una produzione coi DVBBS e magari presentarla assieme a loro in una esplosione unica di effetti e energia in un palcoscenico internazionale!
---
Follow DROP:
www.facebook.com/pg/isdropmusic
www.soundcloud.com/isdropmusic
www.twitter.com/isdropmusic
Instagram: @isdropmusic
BOOKING || booking@worldliveagency.it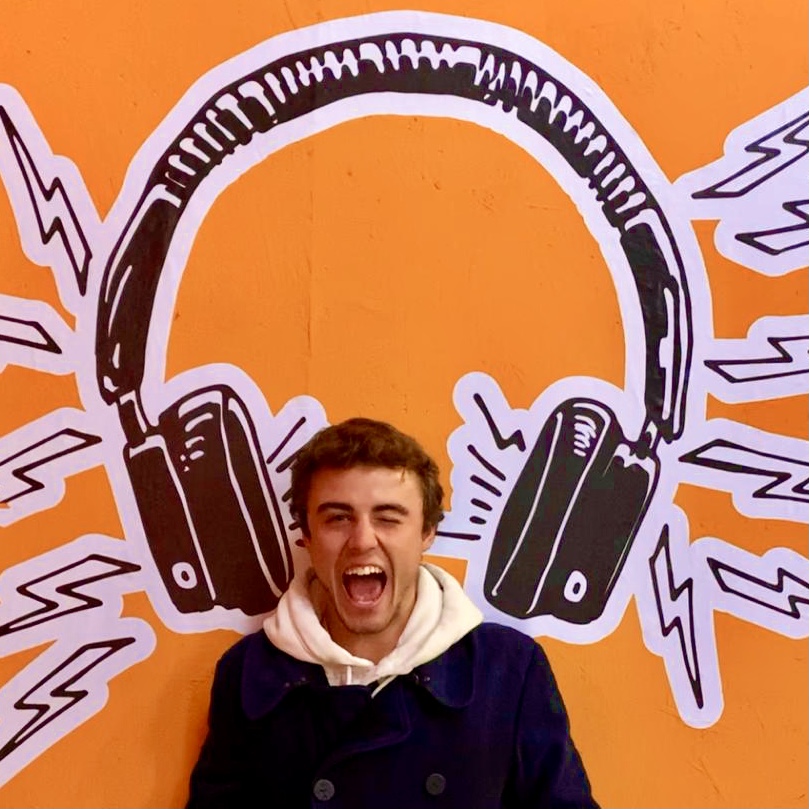 25y passionate guy about music, social media, digital marketing and infographics!
Currently working at EGO Music (www.egomusic.net) as Head of International and Social Media, while developing youBEAT, my manifesto of passion for music founded in 2012.
Graduated in Media Languages at UCSC in Milan (Università Cattolica del Sacro Cuore) with a thesis on the revolution of daily life with the streaming in entertainment and information. 
Everyday more passionate and keen about data, tools and music insights and their connection in this everyday faster social connected world.