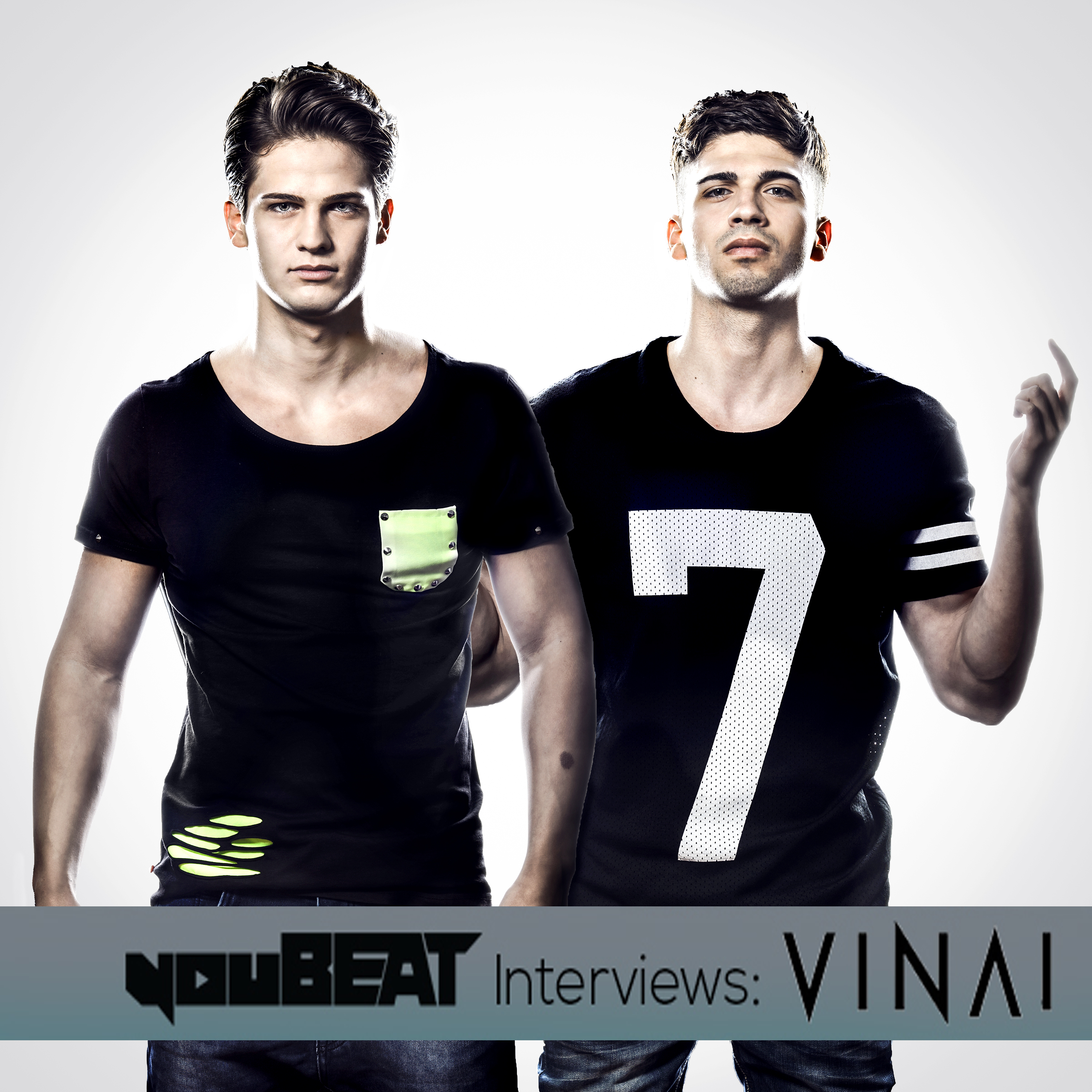 ---
 youBEAT è un network EDM italiano fondato nel 2012 da Matteo Villa.
La sua passione e mission consiste nel promuovere giovani talenti italiani e condividere tutte le news del settore EDM internazionale.
Qui sotto sono elencate alcune domande poste dai nostri artisti ai VINAI, duo italiano di fama internazionale nei roster di Spinnin' Records, MusicAllStars e AGE.
Il 2014 è stato un anno molto importante per loro, dato che sono riusciti ad entrare come New Entry nella classifica DJ MAG TOP 100 DJS alla posizione #62 grazie ai successi internazionali "Bounce Generation", "Raveology", "How We Party" ed altri.

---
– Airtones: Quando avete iniziato a produrre?
VINAI: Abbiamo iniziato a produrre originals 2 anni fa , prima facevamo solo bootleg e mashups.
– Angemi: Quando e dove vi siete esibiti per la prima volta come VINAI?
VINAI: In italia all' inizio dell' Estate 2014, in un festival chiamato "Senigallia Beach Festival.
– Gamuel: Vi sareste mai aspettati così tanto successo?
VINAI: Ovviamente no, nessuno poteva immaginare tutte queste grandissime cose che stanno succedendo giorno dopo giorno.
– Warkids: Quale parte del progetto iniziate per prima? Drop o Break?
VINAI: 99% con la combo kick+bass+synth.
– Dystopia: Qual è il problema più grande che avete affrontato fin ora nella vostra carriera?
VINAI: Qualche volta il fatto di esibirci da soli nelle nostre gigs a causa di problemi di salute del compagno.
– Hozones: Qual è il vostro vst preferito? Usate spesso Sylenth1?
VINAI: Il nostro vst preferito è il Sylenth1! La maggiorparte dei nostri synths proviene da questo strumento e lo amiamo, è molto facile ma allo stesso tempo molto potente.
– Kharfi: Quale parte del giorno preferite per produrre?
VINAI: Durante il giorno, diciamo dopo le 16.
– Andry J: Siete soddisfatti della vostra carriera? Quali saranno le vostre prossime releases in Spinnin' Records?
VINAI: Molto! Non possiamo dire ancora nulla per quanto riguarda le nostre prossime releases, possiamo solo dire che stiamo lavorando a 2 nuove collaborazioni e 1 nuovo singolo.
---
 youBEAT ringrazia VINAI, MusicAllStars e AGE per quest' intervista
---
E' appena uscita "Legend",  il nuovo singolo del duo italiano tanto anticipato dopo "Louder", hit precedente in collaborazione con Dimitri Vegas and Like Mike​.
---
Sicuramente sentiremo questa nuova produzione per tutta la stagione estiva dei festivals internazionali, compreso il Nameless Music Festival che si terrà in Italia il 30 Maggio – 31 Maggio – 1 Giugno a Barzio, in provincia di Lecco, dove il duo bresciano si esibirà nella 2° giornata.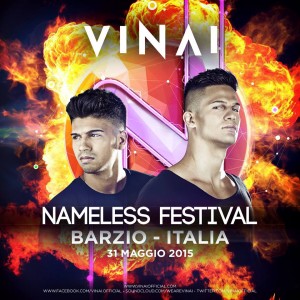 ---
Compra "Legend" su Beatport:
https://pro.beatport.com/release/legend/1507764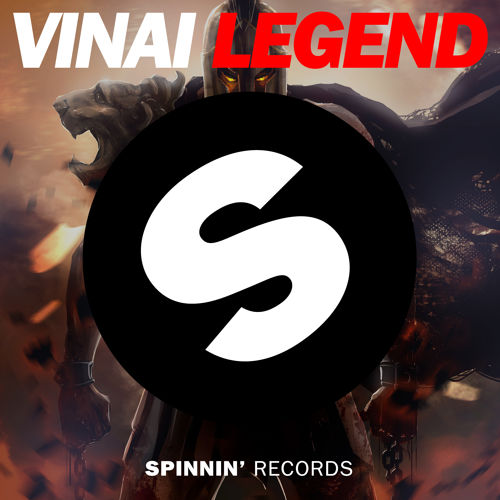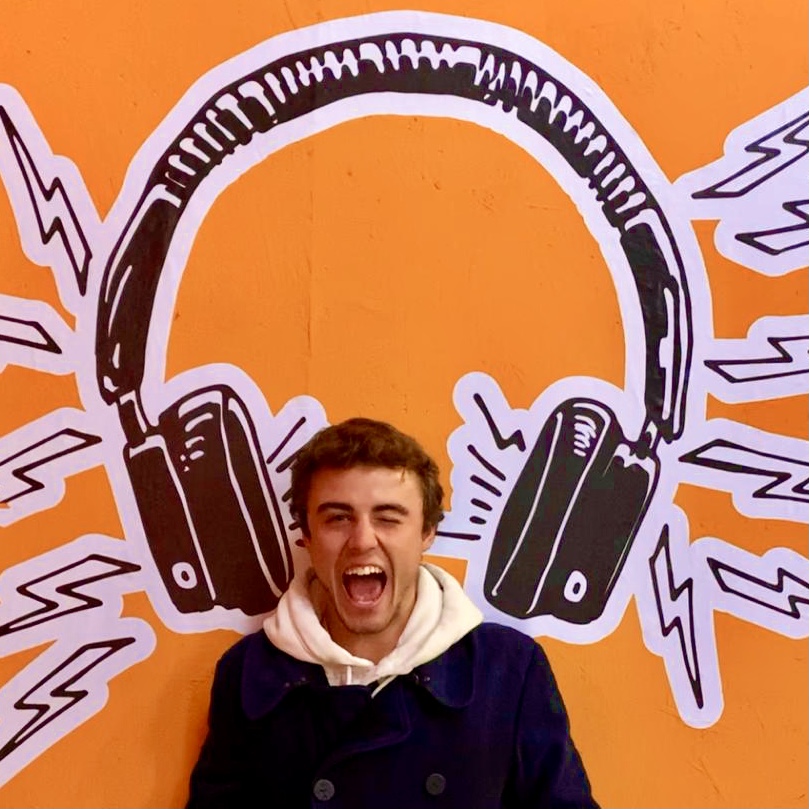 27y passionate guy about music, social media, digital marketing and infographics!
youBEAT is my manifesto of passion for music founded in 2012.
Graduated in Media Languages at UCSC in Milan (Università Cattolica del Sacro Cuore) with a thesis on the revolution of daily life with the streaming in entertainment and information. 
Everyday more passionate and keen about data, tools and music insights and their connection in this everyday faster social connected world.
Currently working at EGO Music (www.egomusic.net) as A&R and Marketing Manager.