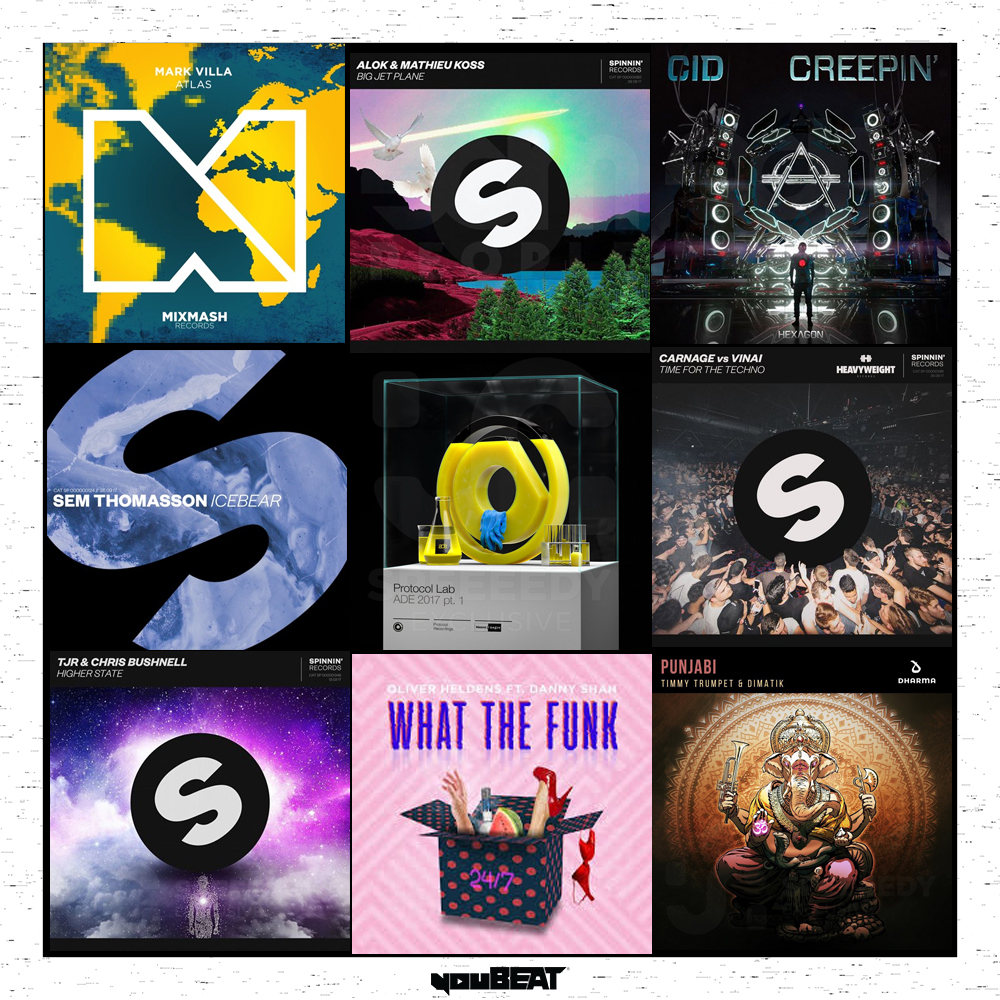 Scopri 9 tra le uscite più interessanti di questa settimana con la rubrica ‪Weekly MusiCollage! [25 SEPT-1 OCT 2017]
______________________________________________________________________
Inizia una nuova settimana, l'ultima del mese di settembre 2017, e come al solito la redazione di Youbeat non poteva non regalarvi la rubrica inerente le migliori uscite dei prossimi sette giorni, lo WeeklyMusiCollage.
Ma senza perderci in troppe chiacchiere, partiamo con le tracce rilasciate in queste ore, lunedì 25 settembre. Si comincia con un pezzo decisamente pesante, leggasi "Punjabi", collaborazione fra Timmy Trumpet e Dimatk, in uscita sulla Dharma records, la casa discografica che Kshmr ha creato solo poche settimane fa. Una canzone in stile psy trance, genere che sta andando molto di moda in questo periodo.
Proseguiamo con un'altra traccia decisamente hot, leggasi "Higher State", collaborazione fra l'estroso TJR e Chris Bushnell, in uscita sulla mastodontica Spinnin' Records. Sempre oggi sarà la volta della nuova produzione di Mark Villa, ovvero, "Atlas", come da copione su Mixmash Records, mentre uscirà su SPRS (sublabel Spinnin'), "Icebear", nuova realizzazione di Sem Thomasson.
Spostiamoci a mercoledì, 27 settembre, quando uscirà l'attesa nuova traccia di Oliver Heldens, uno dei grandi talenti dell'house: si tratta precisamente di "What the funk", in collaborazione con Danny Shah, in uscita su Heldeep Records, label dello stesso producer olandese. Infine, le produzioni di venerdì 29 settembre.
Tanta carne al fuoco, visto che uscirà la prima parte dell'EP della Protocol dedicata all'ADE 2017, ovvero, "Protocol Lab: ADE 2017 part 1". Si tratta di quattro canzoni decisamente da tenere in considerazione, tenendo conto che tre di queste sono realizzate da produttori italiani. Troveremo infatti canzoni dei Maximals, di Funkybeat, dei Sunstars, Bout, Sovth e Nino Lucarelli: insomma, un onore ovviamente per l'Italia "uscire" su un'etichetta discografica così importante come appunto quella a cui capo vi è Nicky Romero.
Rimaniamo in casa Italia visto che sempre oggi uscirà la nuova canzone dei fratelli Vinai, insieme a Carnage dal titolo "Time for the techno", su Spinnin'. Proseguiamo con la nuova di Cid, "Creepin", traccia molto interessante rilasciata dalla Hexagon, mentre uscirà sempre su Spinnin' la collaborazione fra Alok e Mathieu Koss dal titto "Big jet plane". Per oggi è tutto, appuntamento con una nuova puntato dello WeeklyMusiCollage a lunedì prossimo: ciao!
25 SEPT
• Mark Villa – Atlas [Mixmash Records]
• Sem Thomasson – Icebear [SPRS]
• TJR & Chris Bushnell – Higher State [Spinnin' Records]
• Timmy Trumpet & Dimatik – Punjabi [Dharma Worldwide]