Il giovane team VISION comincia il 2017 portando in Italia il 23enne olandese Charlie Ray (Frederick Pranger), che dopo "Homeland" su Revealed Recordings è recentemente uscito sulla Wall Recordings di Afrojack con "Karma", in collaborazione con il duo italiano Dirty Ducks con la edit di Ravitez.
Line Up: Kom – CHARLIE RAY – FIVE – Last Minute – Andrea della Valle Dj – Nikkk
Come solito e caratteristico al VISION, non può mancare una grandissima energia in primis da parte dei giovani artisti italiani che compongono le fondamenta e l'accompagnamento adeguato per i propri special guests!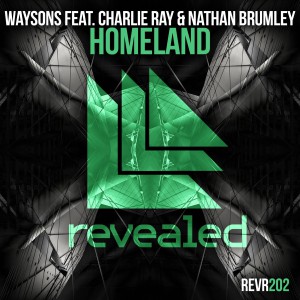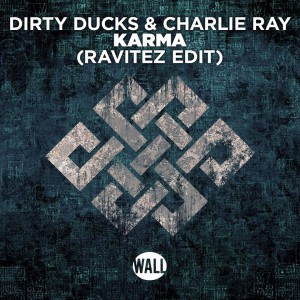 ---
Hi Frederick, nice to meet you here at VISION!
When did you start djing and when producing?
Djing and producing are normally a combination so I had a school project with some friends when I was 18, they showed me how to use it and I started creating music.
Could you tell us your story behind the Revealed Recordings release "Homeland" with Waysons and Nathan Brumley?
Oh, I layed out some progression so I asked to Nathan to do a vocal. After that I started sharing the project with Waysons, then we sent to Armada but they wouldn't release it even if they gave us good feedbacks.
So we sent it to Revealed and Hardwell really loved it!
I'm so happy that "Homeland" received so many good supports.

How did you meet italian duo Dirty Ducks for your collab "Karma" on Wall? How was working with them and Ravitez?
"Karma" is more club track, I started talking with Dirty Ducks, really cool italian talents (greetings for Alex and Federico) and we created the project.
Then we sent it to every label, all had doubts about it and Wall replied to us very interested, sending it to Afrojack who premiered it for the first time and it was awesome!


youBEAT intervista Charlie Ray @ VISION All Star

Which are your aims and next works for 2017?
I'm going to try new sounds and styles, i'm working on a new club collaboration with Dirty Ducks

Who are your idols?
I think definitely old generation masters Avicii and Alesso.
Nowadays I simply love Martin Garrix career, he is simply amazing!


---

Grazie a VISION e Charlie Ray per quest'intervista!

Charlie Ray @ VISION All Star