Guerra tra major e piattaforme video-social!
TikTok e Triller. In data 8 Febbraio 2021, Universal Music Group ha ampliato la sua partnership di licenza con TikTok, con "un accordo globale che fornisce un equo compenso per artisti e cantautori". Ciò significa che i 689mln di utenti mensili di TikTok ora avranno accesso all'intero catalogo di musica registrata di UMG sotto forma di suoni, con UMPG che verrà pagato anche per l'utilizzo.
"Non vogliamo più lavorare con piattaforme che non valorizzano artisti"
La più grande major discografica del mondo, UMG, che detiene i diritti di artisti come Billie Eilish, Rihanna, Selena Gomez, Lady Gaga, Jay-Z e Bob Marley, ha rimosso tutte le sue canzoni dall'app di condivisione video Triller. La multinazionale afferma che Triller ha "vergognosamente trattenuto i pagamenti dovuti ai nostri artisti" e si è rifiutata di negoziare una licenza per utilizzare la musica in modo legittimo. L'app di casa cinese Bytedance, già collegata anche alle major Sony e Warner, si trova di fronte un competitor "più vecchio di lei" in rapida crescita, che ha raggiunto la vetta in classifica App Store e Google Play in oltre 50 paesi nell'estate 2020.
Una delle affermazioni fatte da Triller nella sua risposta ad UMG che ha ritirato il suo catalogo dall'app è stata coinvolgere TikTok. "È UMG che usa i nomi degli artisti come copertura per estrarre pagamenti ridicoli e non sostenibili per se stessi e non per i loro artisti. Hanno fatto la stessa identica cosa a TikTok per due anni… "
Inoltre, l'app americana fondata nel Luglio 2015 da Proxima Media ha annunciato che non necessita di un deal con UMG per continuare a operare e crescere dato che molti artisti internazionali sono già utenti o partner.
L'app più scaricata del 2020 di casa Bytedance ha hanno inoltre promesso insieme alla multinazionale discografica di "lavorare più strettamente che mai per promuovere sperimentazione, innovazione e collaborazioni ambiziose".

We are happy to announce a global partnership between TikTok and @UMG today. Music is the language of TikTok and our community will be more empowered than ever to express themselves, using the sounds of the artists and songwriters Universal represents! https://t.co/6LSiCMuUhL

— TikTokComms (@TikTokComms) February 8, 2021
Triller, con oltre 30mln di utenti giornalieri, a ricevuto un grande flusso internazionale di pubblicità quando gli Stati Uniti hanno tentato di bannare TikTok citando problematiche legate alla sicurezza. Sono 15 le donne dell'industria discografiche ad essere incluse nel music advisory board: Rebeca Leon (Lionfish Entertainment), Rosa Asciola (Spotify), Jenifer Mallory (Columbia Records), Elyse Rogers (Apg), Tina Davis (Empire), Phylicia Fant (Columbia Records), Dina Sahim (Sal&Co/Maverick), Rhea Pasricha (Prescription Songs), Allison Maccio (Live Nation), Ebonie Ward (Emagen Entertainment Group), Madeline Nelson (Heads Music) and Kaily Nash (Last Kings Records).
Nel Q4 2020, Triller stava pensando di entrare in borsa con $100m di funding round e una valutazione di $1.25b.
Molti tra i maggiori creator su TikTok, valutata ora 50$b come Noah Beck e Charli D'Amelio, personalità dello sport come Neymar e artisti come Jennifer Lopez hanno creato account Triller, che ha inoltre presentato in esclusiva mondiale il match tra Mike Tyson e Roy Jones Jr.
UMG pulled their catalog from Triller over alleged refusal with license negotiations.

Triller responded with… this???

Uh, that's not how any of this works.https://t.co/ri76wKpR2G pic.twitter.com/RpSUATh5pQ

— Dani Deahl (@danideahl) February 5, 2021
Quali sono stati i suoni più utilizzati su TikTok nel 2020?
Chi vincerà la guerra tra videosocial-major?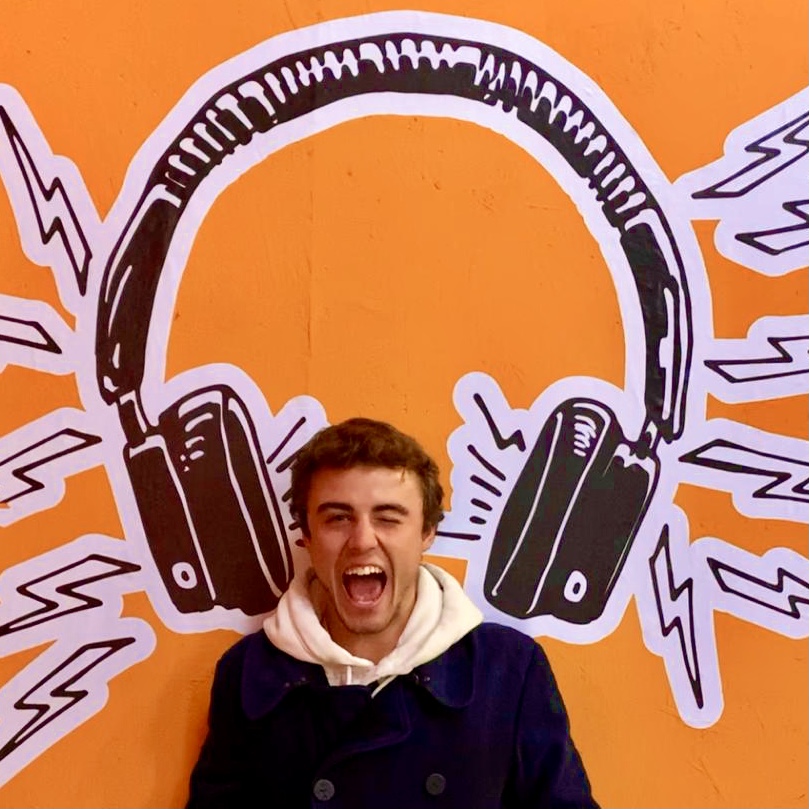 27y passionate guy about music, social media, digital marketing and infographics!
I founded youBEAT in 2012 as manifesto of my passion for electronic music, with the aim of promoting artists and events.
Graduated in Media Languages at UCSC in Milan (Università Cattolica del Sacro Cuore) with a thesis on the revolution of daily life with the streaming in entertainment and information. 
Everyday more passionate and keen about data, tools and music insights and their connection in this everyday faster social connected world.
Currently working at EGO Music (www.egomusic.net) as A&R and Marketing Manager.