Il Coronavirus (COVID-19) si sta velocemente espandendo in tutto il mondo e ha già provocato migliaia di morti e ingenti danni sull'economia di diversi paesi nel mondo tra cui l'Italia, che seguendo il decreto governativo del 4 Marzo ha bloccato tutti gli eventi, gli spettacoli e le manifestazioni almeno fino al 3 Aprile.
"Sono sospese le manifestazioni, gli eventi e gli spettacoli di qualsiasi natura, ivi inclusi quelli cinematografici e teatrali, svolti in ogni luogo, sia pubblico sia privato, che comportano affollamento di persone tale da non consentire il rispetto della distanza di sicurezza interpersonale di almeno un metro". (salve diverse previsioni contenute nelle singole misure)
Cosa succede nel resto del mondo? Come da titolo, sono già diversi i festival e i club che sono costretti ad applicare le medesime misure.
Uno di questi è Ultra Music Festival, che sul suo sito ufficiale e sui profili social ufficiali dichiara la cancellazione e comunica già le date della 22° edizione, che si terrà quindi il 26, 27 e 28 Marzo 2021 a Miami, Bayfront Park.
OFFICIAL NOTICE: pic.twitter.com/oIQwKXTiIw

— Ultra Music Festival (@ultra) March 6, 2020
La decisione di rinviare è stata presa in una riunione mercoledì 4 Marzo 2020 tra i rappresentanti della città di Miami e i rappresentanti di Ultra. Prima dell'incontro, il sindaco Francis Suarez e il commissario Joe Carollo hanno detto ai giornalisti che volevano rimandare l'evento a causa delle preoccupazioni sulla diffusione del nuovo coronavirus.
L'incontro segue una conferenza stampa in cui Carollo e Suarez hanno chiesto il rinvio dell'evento. Dopo l'incontro, Carollo e Suarez hanno detto ai giornalisti che avevano raggiunto una decisione.
__________
Un altro festival cancellato è Tomorrowland Winter, che dopo l'evento di inaugurazione dell'anno scorso ad Alpe d'Huez, in Francia, si trova costretto ad annullare la seconda edizione sempre sulle Alpi francesi.
Il governo francese ha deciso di cancellare l'edizione programmata per la settimana dal 14 al 21 Marzo 2020 a causa dell'impatto del Coronavirus (COVID-19) che anche in Francia sta conteggiando sempre più vittime e contagi.
Come in Italia, anche sul territorio francese è stata presa la decisione di annullare grandi eventi e manifestazioni culturali e d'intrattenimento (hanno anche chiuso il museo del Louvre).
L'area sciistica Alpe d'Huez Grand Domaine Ski (Alpe d'Huez, Oz en Oisans, Vaujany, Auris and Villard Reculas) rimarrà aperta a tutti i visitatori, con tutte le normali attività offerte anche nel resto della Francia. Tutti i possessori dei biglietti di Tomorrowland Winter sono stati contattati personalmente via e-mail..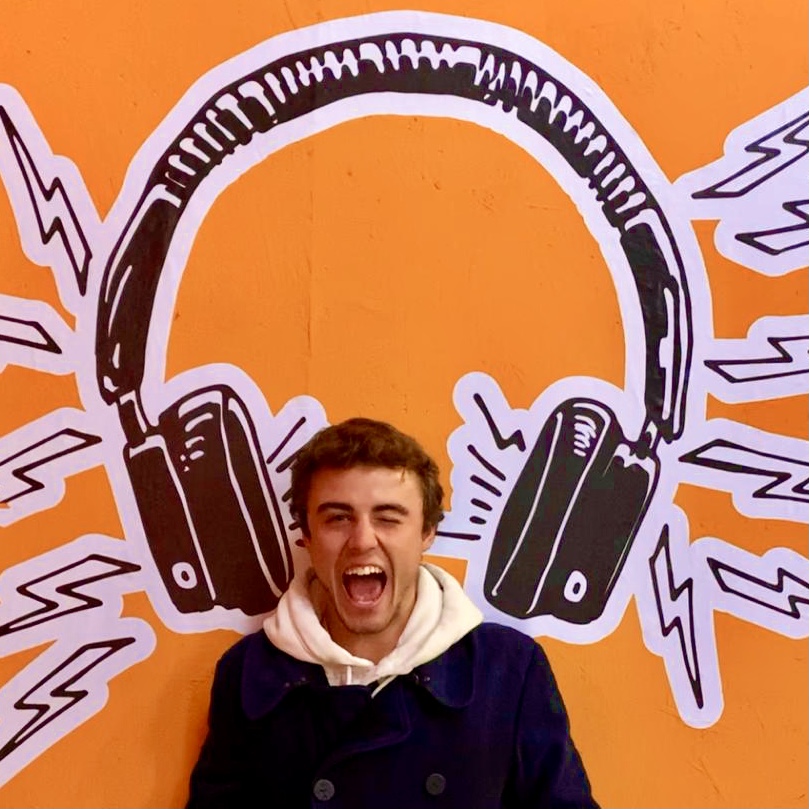 25y passionate guy about music, social media, digital marketing and infographics!
Currently working at EGO Music (www.egomusic.net) as Head of International and Social Media, while developing youBEAT, my manifesto of passion for music founded in 2012.
Graduated in Media Languages at UCSC in Milan (Università Cattolica del Sacro Cuore) with a thesis on the revolution of daily life with the streaming in entertainment and information. 
Everyday more passionate and keen about data, tools and music insights and their connection in this everyday faster social connected world.