Tomorrowland 31.12.2020 ha "digitalmente" unito tutto il mondo nella notte di capodanno
Tomorrowland 31.12.20 ci ha regalato una NYE molto speciale. "People of Tomorrow" da tutti gli angoli del mondo, hanno simultaneamente salutato il 2020, trascinati dalla musica fino al 2021. Ballando proprio sull'ingresso del nuovo anno (sperando sia migliore del 2020), hanno celebrato il capodanno digitale di Tomorrowland. Oltre 950.000 partecipanti provenienti da più di 151 paesi diversi si sono riunite di nuovo, come un'unica entità senza nazione ne confini, sognando e desiderando un nuovo anno e un mondo pieno di musica e festival nel 2021. Ebbene si, anche noi c'eravamo. Il rinomato festival belga ha mostrato tutta l'imponenza del suo nuovissimo locale di intrattenimento digitale, l'isola di NAOZ, che ha visto esibirsi oltre 25 grandi artisti su 4 palchi digitali davvero pazzeschi, tra cui Armin van Buuren, Charlotte de Witte, David Guetta, Dimitri Vegas & Like Mike, Diplo, Kölsch b2b Joris Voorn, Major Lazer, Martin Garrix, DJ Snoopadelic e molti altri. In anteprima è stata regalata la performance di Lost Frequencies.
Numeri, commenti e highlights
Sicuramente Tomorrowland con questa particolare edizione digitale, Tomorrowland 31.12.2020 appunto, ha voluto mettere in mostra quanto anche sul mondo degli streaming, grazie a NAOZ, sia all'avanguardia come offerta. Quello che il team ha realizzato è davvero qualcosa di superlativo. Non solo per l'estetica, quanto per la tecnologia che ci ruota dietro. Una vera e propria isola, con un'interfaccia che permette facilmente di accedere ai diversi stages. Per processare una tale qualità è necessaria molta potenza, ma sicuramente ha pagato. Ora è palese quanto il futuro di questo tipo di proposte, sia legato moltissimo all'utilizzo di dispositivi VR. NAOZ è già una stanza in cui è potenzialmente possibile muoversi all'interno, in un vero mondo parallelo. Questo presuppone che il futuro di realtà digitali come quello che NAOZ è stato per Tomorrowland 31.12.2020 e sarà per tutti i futuri eventi targati Tomorrowland, è orientato a regalare emozioni diverse dal live, ma quanto più reali possibili. Ma veniamo ora ai dati di Tomorrowland 31.12.2020.
La TOP 5 dei Paesi Online
Germania
 Belgio
 USA
Olanda
UK
A tal proposito una postilla necessaria va messa: Tomorrowland ha regalato a oltre 2000 operatori sanitari in Belgio un biglietto gratuito per Tomorrowland 31.12.2020 per godersi la celebrazione del capodanno digitale dopo un anno faticoso ma eccezionale per il lavoro svolto. Un gesto nobile da parte dell'organizzazione del festival.
A livello musicale ecco ciò che è successo
I 4 brani riprodotti nel conto alla rovescia fino al 2021
"Dimitri Vegas & Like Mike, Moguai – Mammoth" sul palco di

Melodia

con Dimitri Vegas e Like Mike.
"CamelPhat – Running Man" al palco

Atmosphere

con CamelPhat.
"Diplo & SIDEPIECE – On My Mind" nella fase

Planaxis

con Diplo.
"Brennan Heart & Wildstylez – Lose My Mind (NYE 2020 Edit)" al

Pulse

stage con Brennan Heart.
21,5 ore di musica, 450 brani diversi e più di 65 IDs
Un bel bottino! Nonostante sia stato un po' surreale in principio, dopo qualche ora un po' la magia perde, quasi diventando piatta. Ma non c'è colpa, i live saranno sempre meglio. Nonostante questo, i fan hanno potuto ascoltare moltissimi dischi nuovi di zecca e ID esclusive oltre che inedite per tutta la notte: l'esplosivo set di Martin Garrix ad esempio è stato pieno di ID targate STMPD Records, come anche i dischi freschi di esportazione (realizzati nell'ultimo semestre) di Kölsch e Joris Voorn, nuova musica degli Artbat inedita, o il nuovissimo album di Coone. Ne abbiamo citate solo alcune ma c'è molto altro da analizzare!
Il leggendario classico dei Fleetwood Mac, "Dreams", si è rivelato il brano più ascoltato al Tomorrowland 31.12.2020.
Rivivi Tomorrowland 31.12.2020. Come risponderanno gli altri festival?
Dal 1 gennaio 2020 è accessibile la piattaforma video on demand Relive, e le persone che hanno acquistato un Pass On Demand hanno la possibilità di rivivere la notte più importante dell'anno e tutti i set di Tomorrowland 31.12.2020 fino al 14 gennaio. Ora sono in vendita anche abbonamenti separati on demand su tomorrowland.com, che danno alle persone la possibilità di godere di tutte le performance on demand in qualsiasi momento per le prossime 2 settimane. Siete quindi ancora in tempo per rivedere questo incredibile festival digitale che ha visto Tomorrowland alzare l'asticella anche in questa edizione streaming. Essendo ormai chiaro che sarà un settore su cui si punterà parecchio, come risponderanno gli altri festival nel 2021? Staremo a vedere.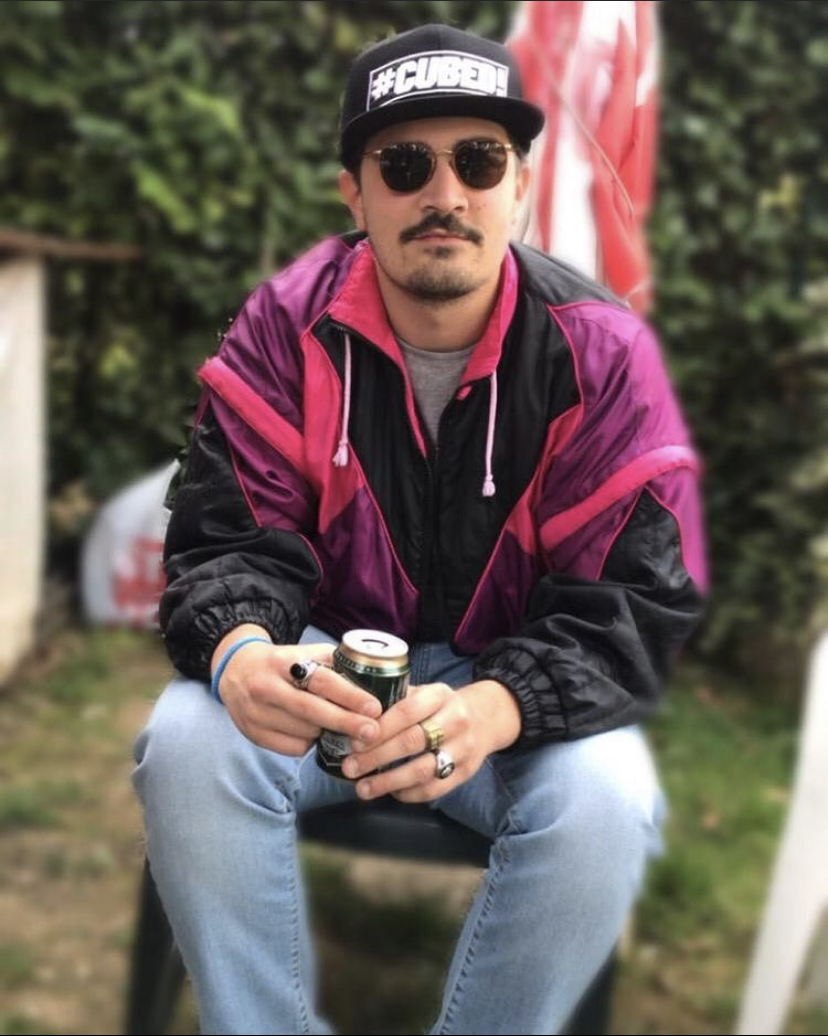 Rudy (29) currently based in Bergamo, here since 2019.
I'll starts my experience with music in the same way as I do today: listening. When I was a teenager I was really addicted to metal music, especially Power Metal. I evolved to metalcore, post hardcore ecc. before meeting Skrillex on my way. So I started my interest in electronic dance music, living in a club, Vibe Music Zone, here in my town as a PR. I experienced a lot about live shows, club management and all that can walk around a club. With some mates by there we started a radio show. On Facebook first, than 2 years in a local radio, Radio Like, and one at Radio Loco. Here as art director and founder of The Garden Show, where my selection was played. 31st December 2020 I left my activity as a speaker to keep in touch more with music biz, studying at Point Blank Music School.