Dopo aver trascorso la maggior parte del 2020 in studio sperimentando, il dj & producer olandese Jordy van Egmond, in arte DYRO, è finalmente pronto a svelare un nuovo sound, mettendo in mostra un lato inedito delle sue skill di produzione che l'hanno reso nei primi anni '10 tra gli artisti più in luce della scena Big Room / Electro internazionale.
Dyro lo fa con il remix ufficiale del nuovo singolo del cantante e songwriter di Orlando John K intitolato "Happiness", pubblicato da Epic Records.
Lo abbiamo intervistato in occasione di questa sua evoluzione stilistica dopo la prima intervista con lui che abbiamo tenuto nel Giugno 2015.
ITA
Anche se hai solo 28 anni, la tua carriera è iniziata così presto e hai già raggiunto molti obiettivi. Qual è il prossimo?
Si spera in molti !! Mi sento come se ci fosse così tanto da conquistare e da crescere, soprattutto a questo punto, ho passato molto tempo in studio quest'anno e mentre mi sento sempre più a mio agio nell'immergermi nelle profondità della mia creatività senza confini, mi sento  anche libero ed emozionato sapendo che c'è ancora così tanto da esplorare.
Quali sono le differenze e i punti comuni della Big Room tra passato e presente?

Come il termine "musica pop" per la radio, credo che "big room" significhi ciò che è più popolare nella scena dei club al momento. Differisce costantemente nel tempo e geograficamente, quindi è difficile da individuare con precisione, ma posso dire che sento che la creatività è sempre più apprezzata dalla bigroom.
In un anno senza spettacoli dal vivo, qual è il tuo miglior ricordo dal vivo della tua carriera fino ad ora?

Direi che i bus-tours che ho fatto nella mia carriera sono stati i più divertenti. Sia quelli con Bassjackers che con Hardwell e Dannic.
Parliamo del lavoro con la tua etichetta WOLV Records. Che tipo di stile e suoni stai cercando?
La mia etichetta in realtà è in standby per un po '. Sono molto felice e grato di aver pubblicato molta musica con STMPD RCRDS del mio amico Martin Garrix. E chissà cosa porterà il futuro, per ora sono molto concentrato sull'iniziare il 2021 con molta nuova musica da far uscire per un anno intero, con una quantità pazzesca di tempo in studio, visto l'anno in cui si poteva e doveva sfruttare l'occasione.
Puoi suggerirci alcuni nomi di artisti di talento da tenere d'occhio nel 2021?

Ho sentito una demo di Seth Hills prima che mi ha lasciato senza fiato! Anche Todd Helder sta facendo delle cose incredibili.
Guerra delle DAW. Sei un utente storico di FL Studio. Quale plugin nativo di FL studio usi di più?
Sytrus.

ENG
Hi Dyro, even though you're just 28 your career has begun so early and you've already achieved many goals. What's next?
Hopefully a lot!! I feel like there is so much to achieve and to grow, especially at this point, I've spent a lot of time in the studio this year and as I experience myself feeling more and more comfortable to dive into the depths of my creativity without boundaries I feel free and excited knowing there's so much yet to explore.
What are the differences and the common points of Big Room between past and present?
Like the term "pop music" on the radio, I believe "big room" means what is most popular within the club scene at the moment. It differs constantly over time and geographically so its hard to pinpoint exactly, but I can say that I feel like creativity is more and more appreciated by the bigroom. 
In a year without live show, what's your best live set memory of your career until now?
I would say the bustours that I have done in my career where the most fun. Both the ones with Bassjackers and with Hardwell and Dannic.
Let's talk about work with your own label WOLV Records. Which kind of style and sounds are you looking for?
My label is actually on hold for a while. I'm very happy and grateful to be releasing a lot of music on my buddy Martin Garrix's STMPD RCRDS. And who knows what the future will bring, for now I'm very much focussed on heading into 2021 with a lot of new music to show for a year with a crazy amount of studio time as the upside to a year with very little of everything else.
Can you suggest us some names of talented artists to keep ears on in 2021?
I heard a demo of Seth Hills earlier that blew my mind! Also Todd Helder is doing some amazing stuff.
Workstations war. You are a historical user of FL Studio. Which FL studio native plugin do you use the most?
Sytrus.
_____________
Thank you DYRO and GET IN PR for the interview!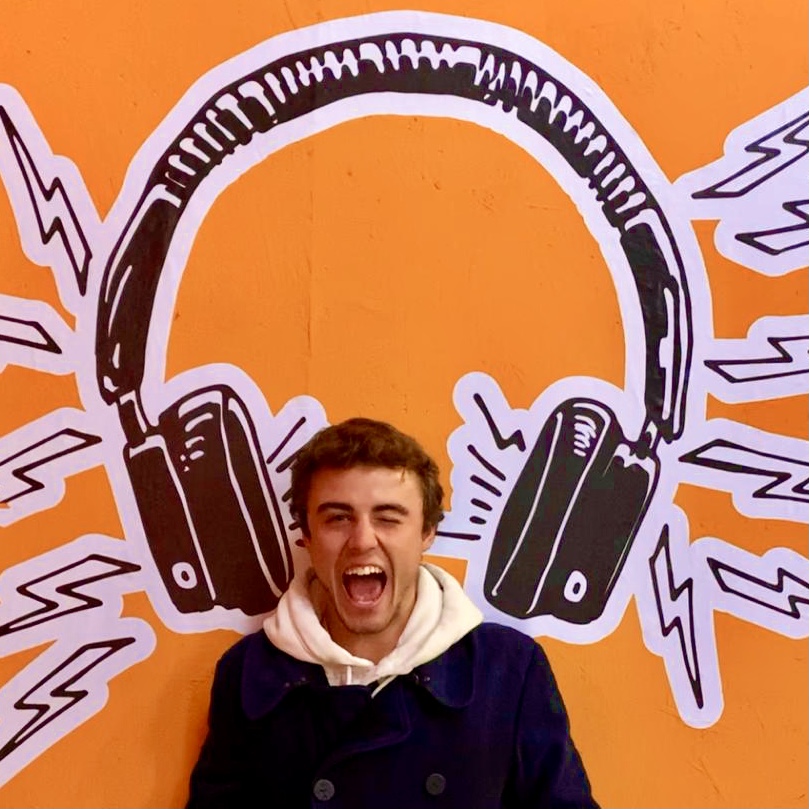 28y passionate guy about music, social media, digital marketing and infographics!
I founded youBEAT in 2012 as manifesto of my passion for electronic music, with the aim of promoting artists and events.
Graduated in Media Languages at UCSC in Milan (Università Cattolica del Sacro Cuore) with a thesis on the revolution of daily life with the streaming in entertainment and information. 
Everyday more passionate and keen about data, tools and music insights and their connection in this everyday faster social connected world.
Currently working at EGO Music (www.egomusic.net) as A&R and Marketing Manager.