Tomorrowland inaugura il 2020 pubblicando la line up completa con tutti gli host della sua quindicesima edizione.
These wonderful stage hosts will serve you their incredible sounds at Tomorrowland 2020. Lineup following soon…
Pre-Register now for the Ticket Sale by signing in to your account or creating one at: https://t.co/Zs7tv2yUNb pic.twitter.com/Cd5O2Lx4yq

— Tomorrowland (@tomorrowland) January 20, 2020
The Reflection of Love è il cardine di Tomorrowland, pronto a regalarci due weekend intensi di musica e divertimento per questa edizione 2020. Tantissimi dj's, diversi generi ma un solo obiettivo: celebrare la musica. La ricca lista di hosts è online, e noi ve la mostriamo qui di seguito. Tra i tanti Exhale (Amelie Lens), ASOT (Armin Van Buuren), Axtone (Axwell), ma anche Smash the House di Dimitri Vegas e Like Mike o Afterlife con Tchami.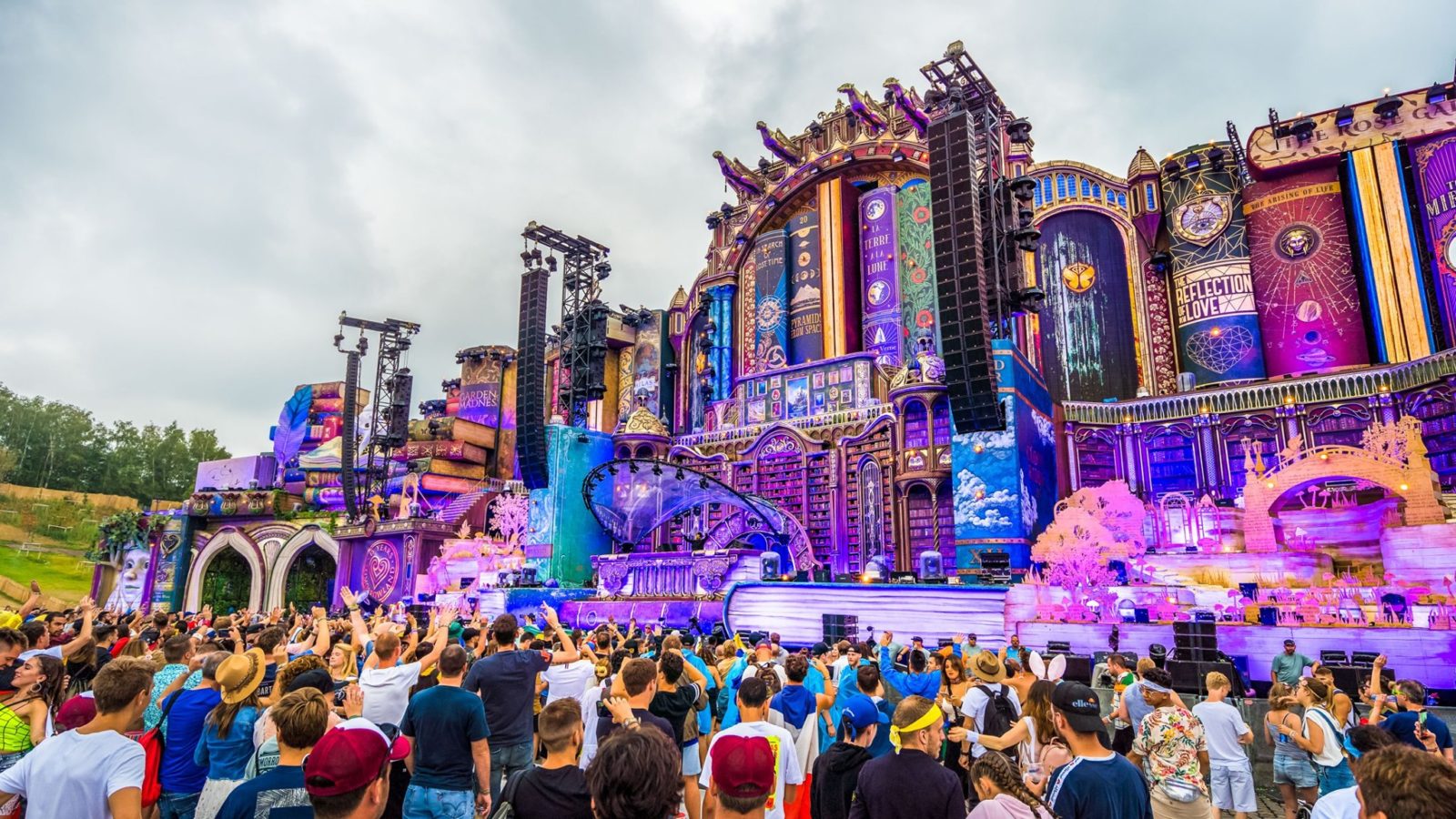 Ecco l'elenco completo:
Primo Weekend
Venerdì 17 Luglio 
Cafeina
Contrair
Core: Adriatique
Exhale
Flow
Freedom
Generation Smash
Krankenhaus
Mainstage
Monstercat
Moose Bar
Nervo Nation x Rave Culture
Q-Dance Invites: Tweeka Mania
Radio Modern
Sexy by Nature
Sabato 18 Luglio 
Afterlife
Axtone
Bonzai
Core
Freedom
Future Sound of Egypt
Gianluca Vacchi
Ketaloco
Mainstage
Moose Bar
Netsky & Friends
Onraad
Q-Dance Invites: Noise Controllers
Radio Modern
Woody Weekend
Domenica 19 Luglio
Core: Cocoon
Drumcode
Footworxx
Freedom: A State of Trance (ASOT)
Glitterbox
Mainstage
Masquerad
Moose Bar
Psygathering
Q-Dance Invites: Ran D
Radio Modern
Rampage
Smash the House
Shomi
Winter Clubbing
Secondo Weekend
Venerdì 24 Luglio
Cafeina
Core: Spectrum
Crystal Events
Exhale
Flow
Freedom
Future Sound of Egypt
Mainstage
Monstercat
Moose Bar
Sexy By Nature
Q-Dance Invites: Pussy Lounge
Radio Modern
Star Warz x Shogun Audio
V Sessions x Timmy Trumpet's Freakshow
Sabato 25 Luglio
Afterlife
Bonzai Records
Core
Freedom
Gianluca Vacchi
Glitterbox
I Love the 90s
Ketaloco
Lotus
Mainstage
Moose Bar
Netsky & Friends
Q-Dance Invites: D-Block & S-TE-FAN
Radio Modern
Domenica 27 Luglio
A Stage of Trance (ASOT)
Alteza Records
Carl Cox
Footworxx
Maceo Plex
Mainstage
Masquerade
Moose Bar
Q-Dance Invites: Rave into Space
Radio Modern
Rampage
Robin Schulz & Friends
Shomi
Smash the House
Tabulat
La lista è completa, non resta che accaparrarsi i biglietti e i pack
sul sito ufficiale di Tomorrowland
 e attendere luglio per vivere quella che si prospetta come una delle migliori edizioni di sempre.
Music freak, Techno head. Graduated at UNICAL in Communication Sciences. PointBlank Music Industry Diploma Student.