Da sempre la discoteca Number One ci ha abituati a serate entusiasmanti, ospitando nomi internazionali della scena elettronica, nonostante nell'ultimo periodo la frequenza di eventi di una certa portata sia diminuita.
A sorpresa, a soli 6 giorni dalla serata in questione, il locale ha annunciato due ospiti di grande rilevanza, parliamo dei Third Party e di Wildstylez.
Seppur i due nomi in comune non abbiano molto, attratti rispettivamente dai primi, noti produttori di tracce Progressive, e dal secondo pioniere mondiale del genere Hardstyle, Sabato 17 novembre noi di YouBeat ci avviamo verso Rovato per assistere a questa insolita combinazione di artisti.
https://www.instagram.com/p/B4sZ6k8pYgG/?utm_source=ig_web_copy_link
La location come sempre è di alto livello, d'altronde il Number One è da sempre uno tra i locali più suggestivi del Nord Italia. A dirigere la serata troviamo l'ormai onnipresente Michael Milazzo, una voce conosciuta nell'ambiente e decisamente apprezzabile, a nostra opinione è un vocalist che sa il fatto suo, intrattenendo il pubblico con consapevolezza, simpatia e senza esagerare.
Sono quasi le 2 di notte, i due dj britannici sono pronti per dare inizio allo show. Un set brillante e carico di emozioni ovviamente progressive, melodie intense e cantati coinvolgenti, reso ancor migliore da un impianto luci ed effetti di grande livello, caratteristica che ha sempre contraddistinto il locale.
Dopo un'ora di set, nel cuore della notte, pronto in consolle troviamo l'olandese Wildstylez, ed essendo il locale storico per serate di genere Hard, la pista si riempie in pochi attimi. Da grandi emozioni all'energia prorompente del suo hardstyle ci ha accompagnati a più riprese con grandi scariche ad alti bpm e vocali tutti da cantare.
Sono le 4 di notte inoltrate, la serata è proseguita con i residents ma per motivi logistici abbiamo dovuto lasciare il locale, felici dello spettacolo appena goduto, e con la speranza che eventi di questo tipo possano ripetersi più frequentemente come accadeva qualche anno fa.
I complimenti vanno alla gestione e allo staff della discoteca, che nonostante i tempi non siano dei migliori per la club culture italiana, grazie alla passione e alla professionalità portano avanti un locale eccellente.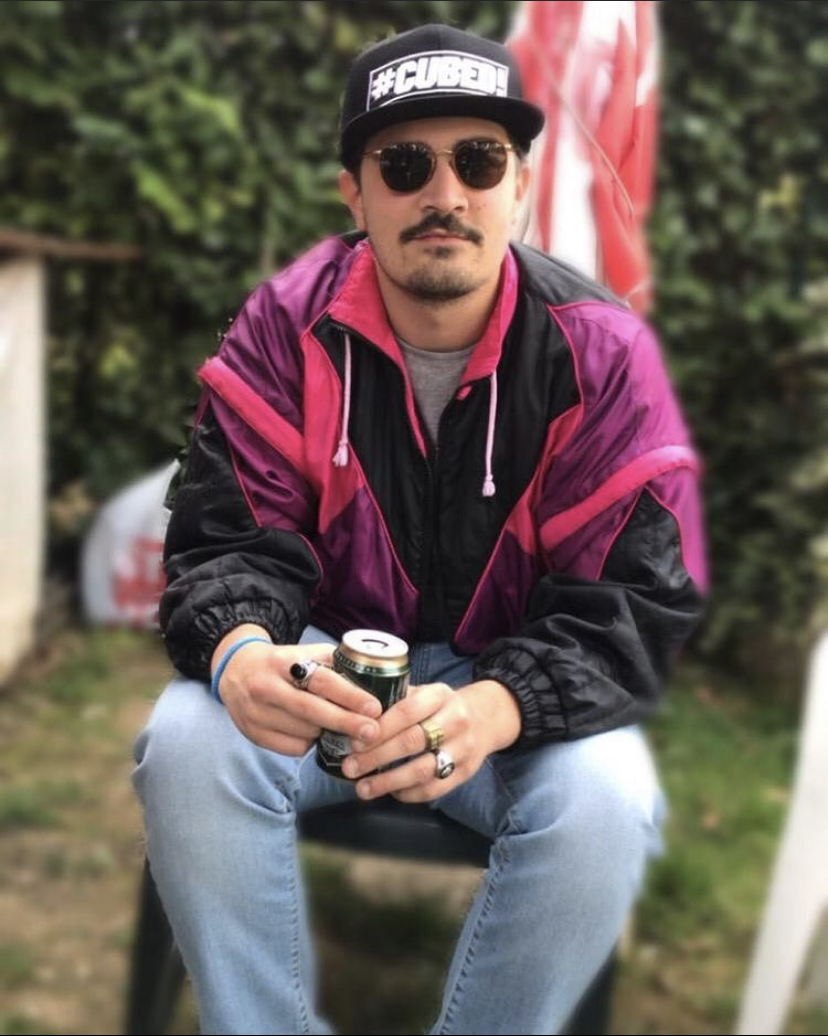 Rudy (29) currently based in Bergamo, here since 2019.
I'll starts my experience with music in the same way as I do today: listening. When I was a teenager I was really addicted to metal music, especially Power Metal. I evolved to metalcore, post hardcore ecc. before meeting Skrillex on my way. So I started my interest in electronic dance music, living in a club, Vibe Music Zone, here in my town as a PR. I experienced a lot about live shows, club management and all that can walk around a club. With some mates by there we started a radio show. On Facebook first, than 2 years in a local radio, Radio Like, and one at Radio Loco. Here as art director and founder of The Garden Show, where my selection was played. 31st December 2020 I left my activity as a speaker to keep in touch more with music biz, studying at Point Blank Music School.