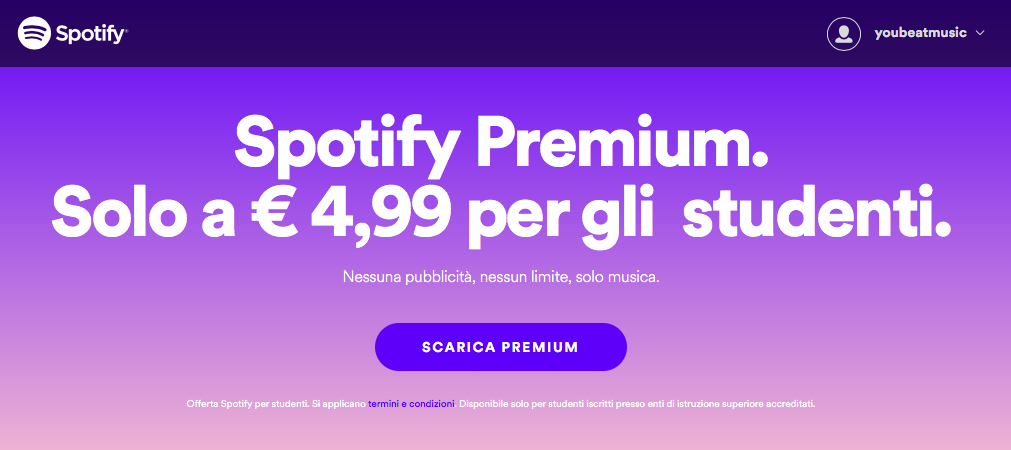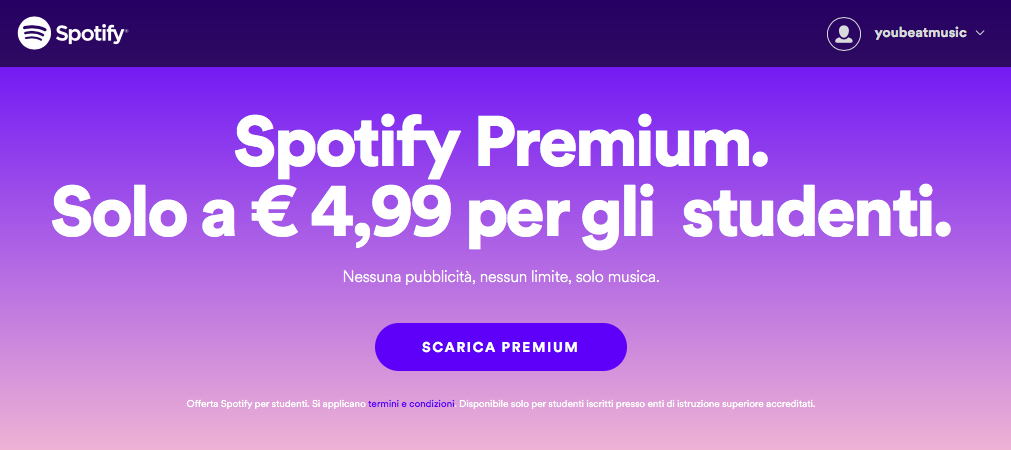 Spotify attiva dal 18 Aprile 2017 uno sconto del -50% sull'abbonamento Spotify Premium per gli "studenti ammissibili": € 4,99 al mese, rinnovabile per 12 mesi.
L'offerta della maggiore piattoforma di streaming musicale gratuita è disponibile per tutti gli studenti di qualsiasi di corso ed è attivabile al link www.spotify.com/it/student

I vantaggi dell'abbonamento sono: musica senza interruzioni pubblicitarie, accesso immediato a oltre 30 milioni di canzoni in qualsiasi momento, sincronizzazione della propria musica offline, migliore qualità del suono. Spotify ha lanciato Spotify Premium for Students in 33 paesi in tutto il mondo, tra cui Francia, Germania e Spagna (Usa e Gran Bretagna l'avevano già attivato).
Termini e condizioni dello sconto per studenti Spotify® (in vigore da 18 aprile 2017)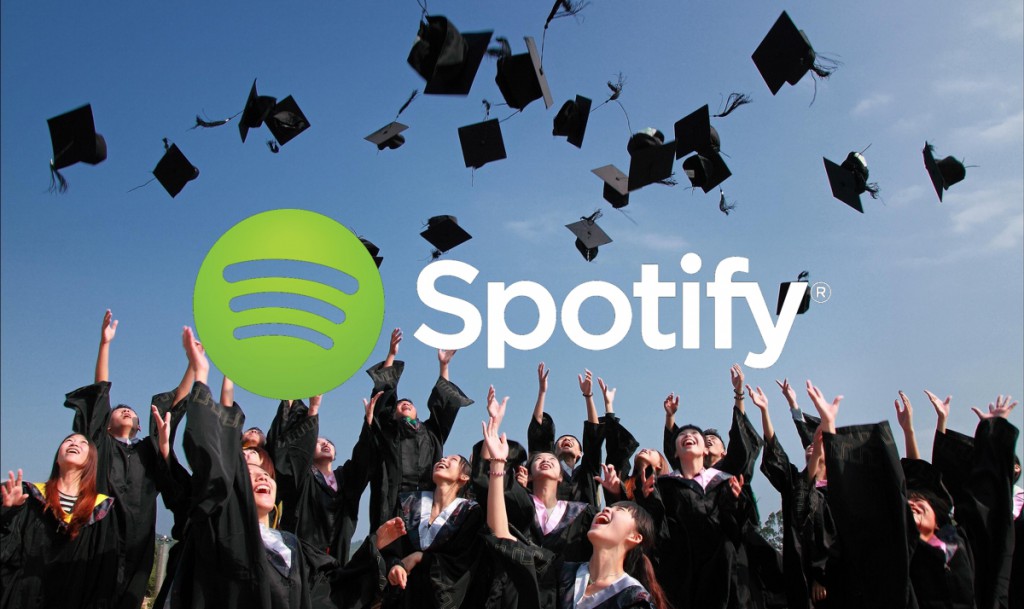 25y passionate about music, social media, digital marketing and business insights. Currently working at EGO Music (www.egomusic.net), independent dance/electronic music company, while developing italian EDM blog youBEAT (www.youbeat.it) founded in 2012.
Graduated in Media Languages at UCSC in Milan (Università Cattolica del Sacro Cuore) with a thesis on the revolution of daily life with the streaming in entertainment and information.
Everyday more passionate and keen about digital, marketing and social media worlds and how they fit and integrate each other in this everyday faster social connected world based on interactions and sharing of contents and data.