Giovedi 5 Gennaio si tiene a Milano un grande evento di Silent disco all'Alcatraz – Milano.
Si chiama "Silenzio Silent Disco", una nuova realtà creata e curata da Via Audio, a tutti gli effetti "The Biggest #SilentDisco in Milan!"

6 ospiti speciali in consolle e nuova tecnologia per voi.
3 DJ SET sulla stessa pista, in wireless nelle vostre cuffie.
3 colori per tre generi musicali, in una notte fra blu, rosso e verde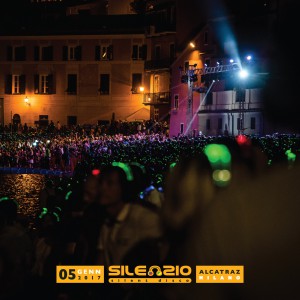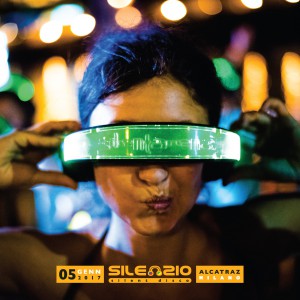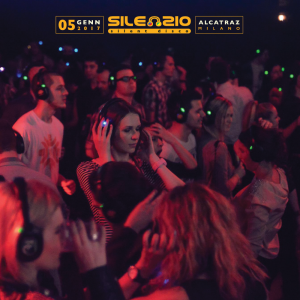 Canale 1 ☊ Reggae / Reggaeton / Latin-Urban / Dembow
• Vito War: Re della scena in levare milanese, storico selecter, uno dei primi italiani a proporre esclusivamente musica reggae. Vito War, conosciuto in tutta Italia ed Europa, collabora con i massimi esponenti del genere britannici e jamaicani, ed è conduttore di "Reggae Radio Station" su Radio Popolare Network.

• DJ RAMER: Resident dei Venerdì e Sabato notte di Alcatraz Milano, da anni fa ballare nella sala 3 con il meglio del Reggaeton, Urban, Latin e Dembow.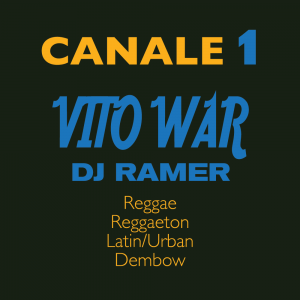 Canale 2 ☊ 90s / 2000 / Hip-hop / Commerciale
• Megamix – 90s party: La serata anni Novanta che sta spopolando, andando "oltre" la stessa concezione di festa a tema, la crew più matta d'Italia è pronta a farvi ballare in questa notte magica.
• I Distratti: Da quattro anni fanno rumore in città. Hanno fatto ballare spazi industriali, parchi, strade e piazze. Per questa serata tocca a voi.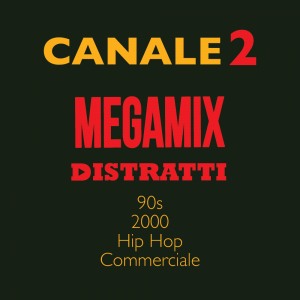 Canale 3 ☊ Indie-Electro / Pop / Electronic / Indie
• TILT: Un borderline sotto cariche di alcool. Ha già conquistato migliaia di persone in tutta la nazione – e non – sfogando la sua tourette musicale. Il resident capo dj e creatore della compagine TILT di cui porta il nome, viene supportato in pompa magna da padri eccelsi come Monsieur Etienne De Crecy, 2ManyDjs, Alec Empire. Nella città di Milano viene proclamato capo indiscusso della scena. Il suo set varia dall'Electro alla Techno, dall' Electro-Punk alla Hard Style fino a trasformare una normale serata in una folle vertigine punk.
• Calypso Night: Veterani della Silent Disco. Ospite ad Alcatraz Milano la folle crew brianzola di party harder che da anni colora parchi, club, circoli, piazze.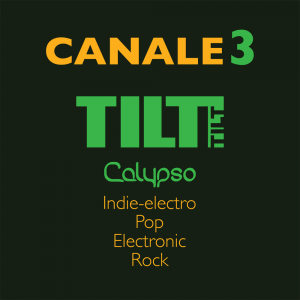 ---
INGRESSO: 10,00 Euro con cuffie incluse
Prevendite disponibili: bit.ly/Silenzio0501_Tkt
Partecipa all'evento ➡️ bit.ly/Silenzio0501Ev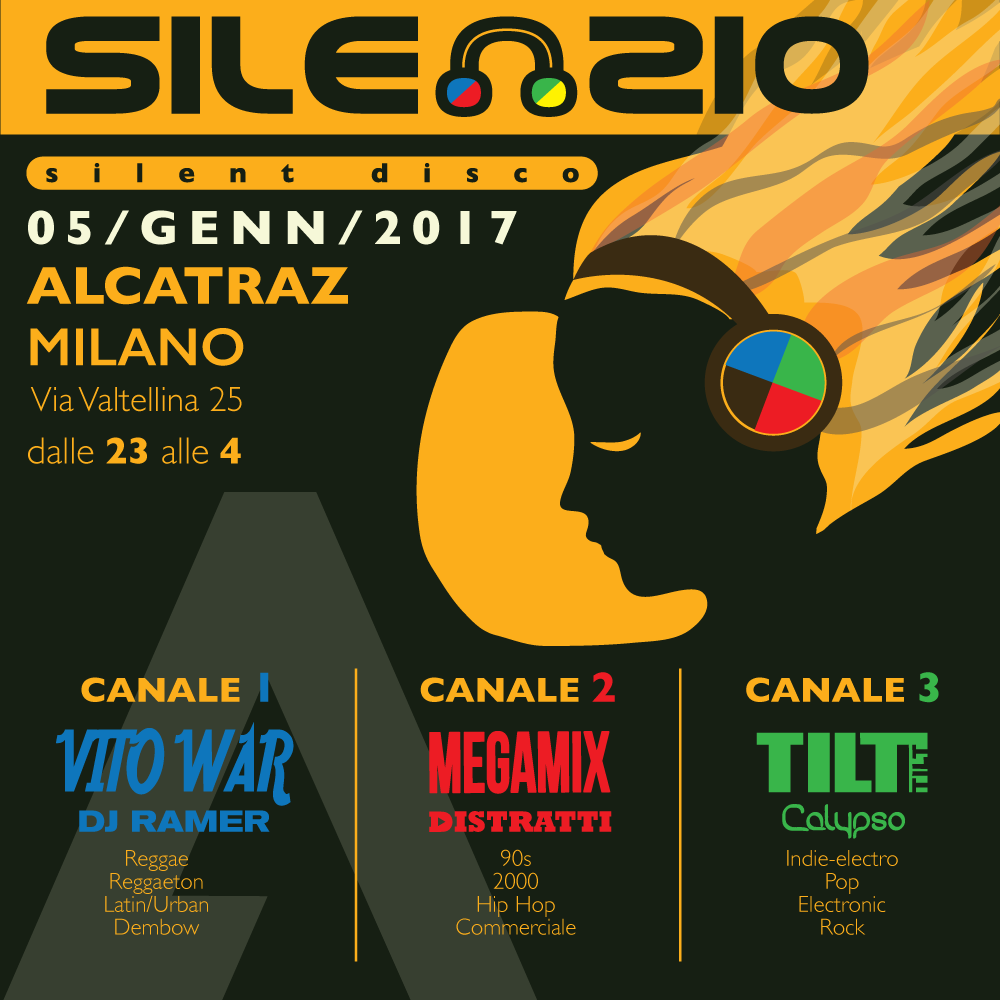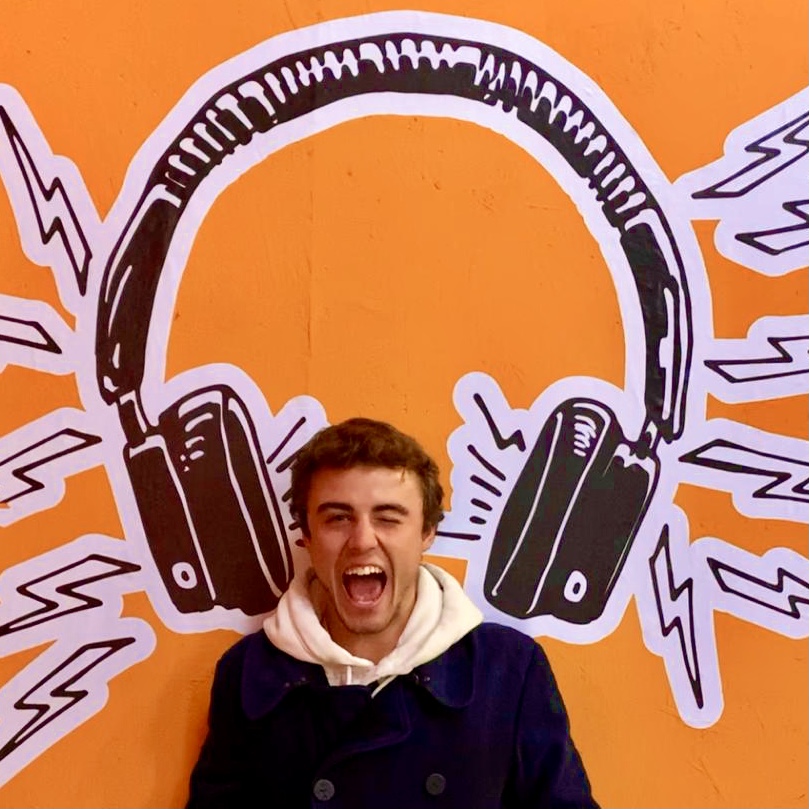 25y passionate guy about music, social media, digital marketing and infographics!
Currently working at EGO Music (www.egomusic.net) as Head of International and Social Media, while developing youBEAT, my manifesto of passion for music founded in 2012.
Graduated in Media Languages at UCSC in Milan (Università Cattolica del Sacro Cuore) with a thesis on the revolution of daily life with the streaming in entertainment and information. 
Everyday more passionate and keen about data, tools and music insights and their connection in this everyday faster social connected world.