Chi non conosce SHAZAM?
La piattaforma di identificazione musicale fondata nel 1999 da Chris Barton, Philip Inghelbrecht, Avery Wang e Dhiraj Mukherjee è stata una vera e propria rivoluzione e facilitazione per la scoperta di musica in qualsiasi momento e luogo utile. Acquisita nel 2018 da Apple, raggiunge 200 milioni di utenti mensili attivi nel 2020.
Arriva ora la TOP 100 delle canzoni più shazammate di sempre!
Con oltre 36.7 milioni di Shazam in 1 anno e mezzo (dall'uscita a Giugno 2019), "Dance Monkey" dell'australiana Tones And I (Toni Watson) è la canzone più shazammata di sempre (e quella con il record di shazam in 24 ore).
Tones and I: "Shazam has been a huge platform for me in terms of reaching people. I didn't have a following when I released 'Dance monkey,' but it gave me the opportunity to reach more people and elevate my fan-base, which has all let to creating a career for myself. Shazam is definitely an app designed to help more unknown artists, and everyone knows Tones loves an up-and-comer!"
TOP 10 (Updated as 22 Nov 2020)
Gli artisti più presenti nella classifica sono i seguenti:
4 songs: Ed Sheeran – The Weeknd
3 songs: The Chainsmokers – Sia – Sam Smith – Clean Bandit – Imagine Dragons – Justin Bieber
Notevole la rapidissima ascesa di SAINt JHN – Roses (Imanbek Remix), che in 1 anno ha totalizzato 21.118.364 shazams grazie alla potenza di fuoco di TikTok e dei social media sempre più incisivi per la promozione musicale ed entra cosi nella Top 20 (#18).
Oliver Schusser, VP Apple Music: "Apple Music and Shazam offer a seamless experience to music fans around the world, from Shazam's ubiquitous discovery platform to Apple Music's unparalleled content, global live radio stations and human curation. Looking back at our long history together, we can only see how close our missions have been: bringing the best home for music lovers and creators everywhere."

CURIOSITÀ:
Quando lanciata nel 2002, non si chiamava "Shazam" bensì 2580, il numero di telefono che gli utenti dovevano chiamare per accedere al servizio che aveva 1 milione di canzoni nel suo database e impiegava 15 secondi per processare una richiesta, inviando i risultati come messaggio di testo.

Oggi ci vogliono circa 2 secondi per analizzare decine di milioni di canzoni e individuare anche remix, suoni di sottofondo e cover!
SCOPRI E ASCOLTA la TOP 100 completa su Apple Music e Spotify!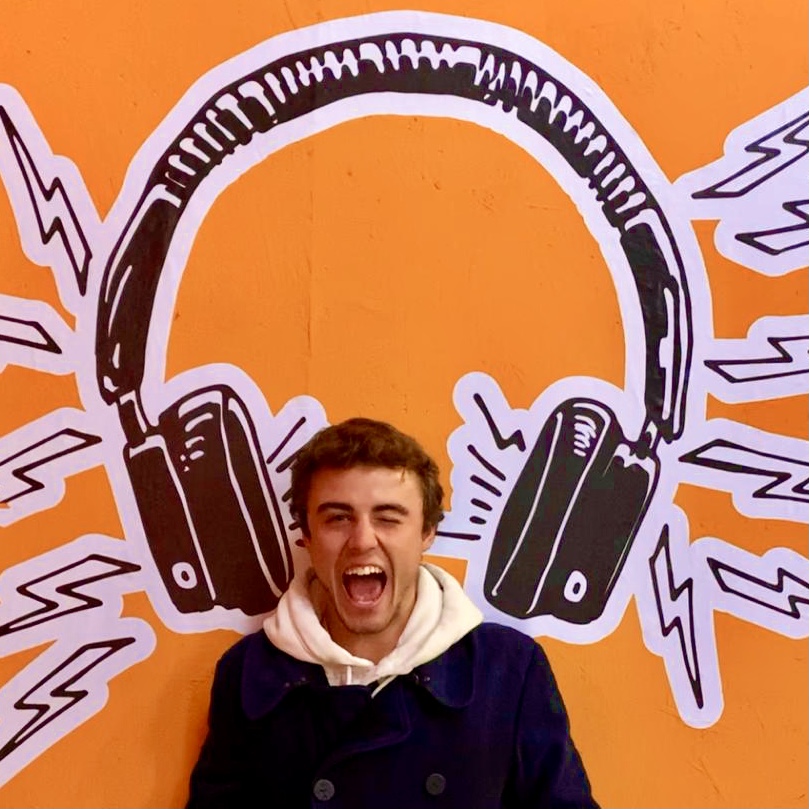 27y passionate guy about music, social media, digital marketing and infographics!
I founded youBEAT in 2012 as manifesto of my passion for electronic music, with the aim of promoting artists and events.
Graduated in Media Languages at UCSC in Milan (Università Cattolica del Sacro Cuore) with a thesis on the revolution of daily life with the streaming in entertainment and information. 
Everyday more passionate and keen about data, tools and music insights and their connection in this everyday faster social connected world.
Currently working at EGO Music (www.egomusic.net) as A&R and Marketing Manager.