Probabilmente non hai mai sentito parlare di S-Money
S-Money è una società di cambio australiana nata nel 2019 a Melbourne specializzata in tutti i tipi di valute. Fondata da Justin Rampono, S-Money ha un blog finanziario oltre ai servizi che l'azienda offre. Il blog di S-Money ha recentemente riportato il suo studio sulla canzone più preziosa e redditizia di ogni paese. Questo studio è stato costruito intorno alla teoria dimostrata che la musica appartiene a tutte le culture ed esiste in esse per le stesse ragioni fondamentali, strettamente legate all'arte, alla salute, all'amore e alla danza. Ecco quello che è successo.
"S-Money ha calcolato i guadagni di Spotify della canzone più ascoltata in streaming da artisti di ogni paese. Quindi abbiamo contato gli incassi della traccia più "Spotified" in ogni paese e inserito entrambi i set di dati (riferiti a Febbraio 2021) in tabelle interattive con clip riproducibili"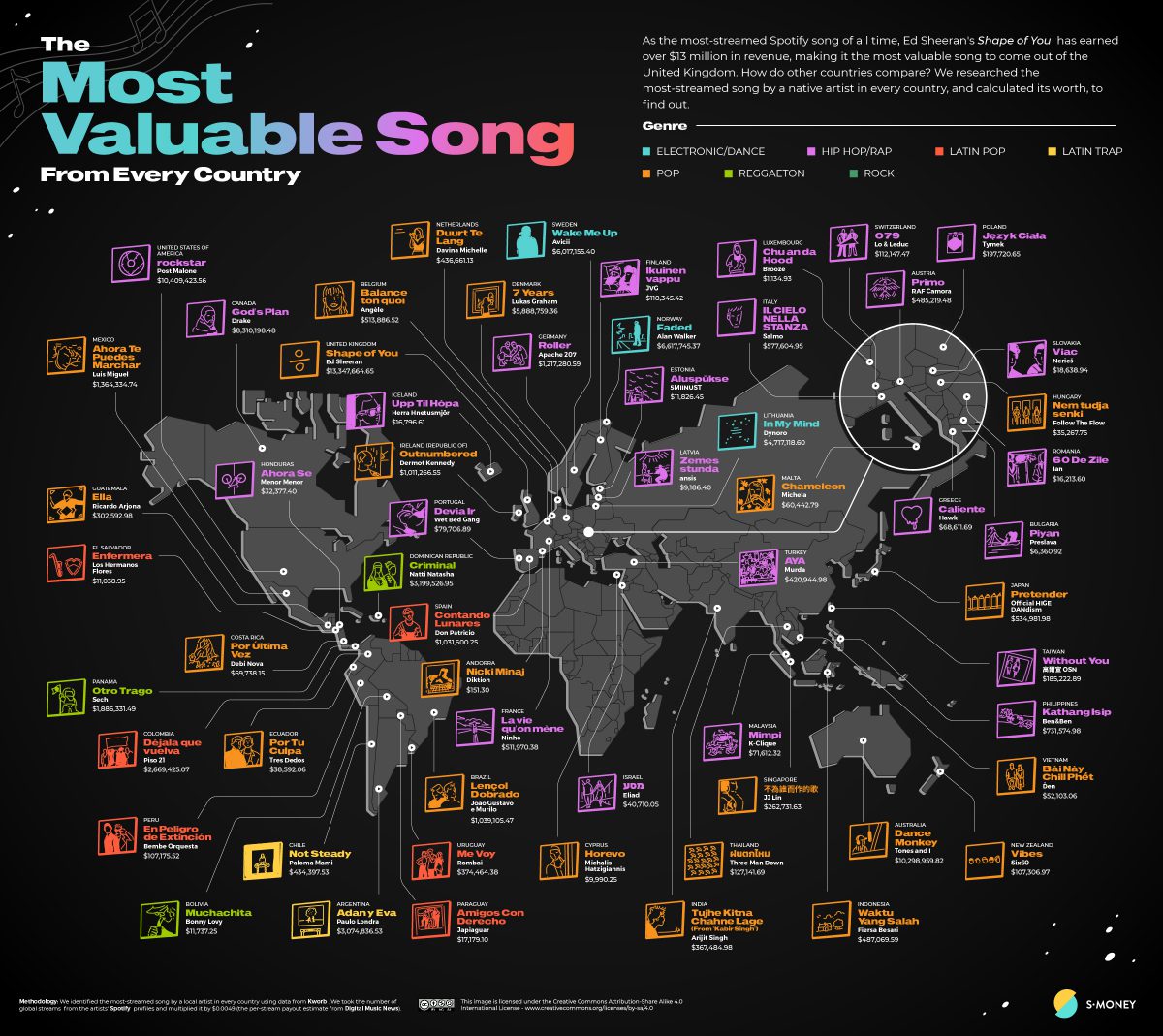 La canzone più "preziosa" del mondo
Nello studio di S-Money la canzone più preziosa del mondo, è anche la protagonista di una delle più grandi cause legali per copyright della storia della musica. Stiamo parlando di Ed Sheeran e della sua hit multi-platino "Shape of You". Il cantautore britannico ha detto di aver scritto la canzone più preziosa di Spotify in un'ora e mezza, ma c'è un'ombra su questo enorme successo. In realtà infatti ci sono più di altri 30 cantautori legati a quella canzone. La causa sul presunto plagio è ancora accesa e fissata sul calendario del tribunale britannico per il 2022. Anche se Spotify ha congelato i pagamenti per la traccia fino alla fine della causa, ha generato 13,35 milioni di dollari in royalties con le sue 2.724.013.193 riproduzioni in tutto il mondo.
E riguardo il mondo Dance/Electronic?
È finalmente giunto il momento di dare un'occhiata ai numeri riguardanti i nostri generi preferiti nella ricerca di cui stiamo parlando. S-Money ha riportato un podio delle tracce dance/electronic più preziose. Al 3° posto troviamo il lituano Dynoro e la sua "In My Mind" con numeri enormi, ma non abbastanza per raggiungere il 1° posto di Alan Walker con "Faded". Oh scusate! Ci siamo persi il 2° posto? Non è un caso.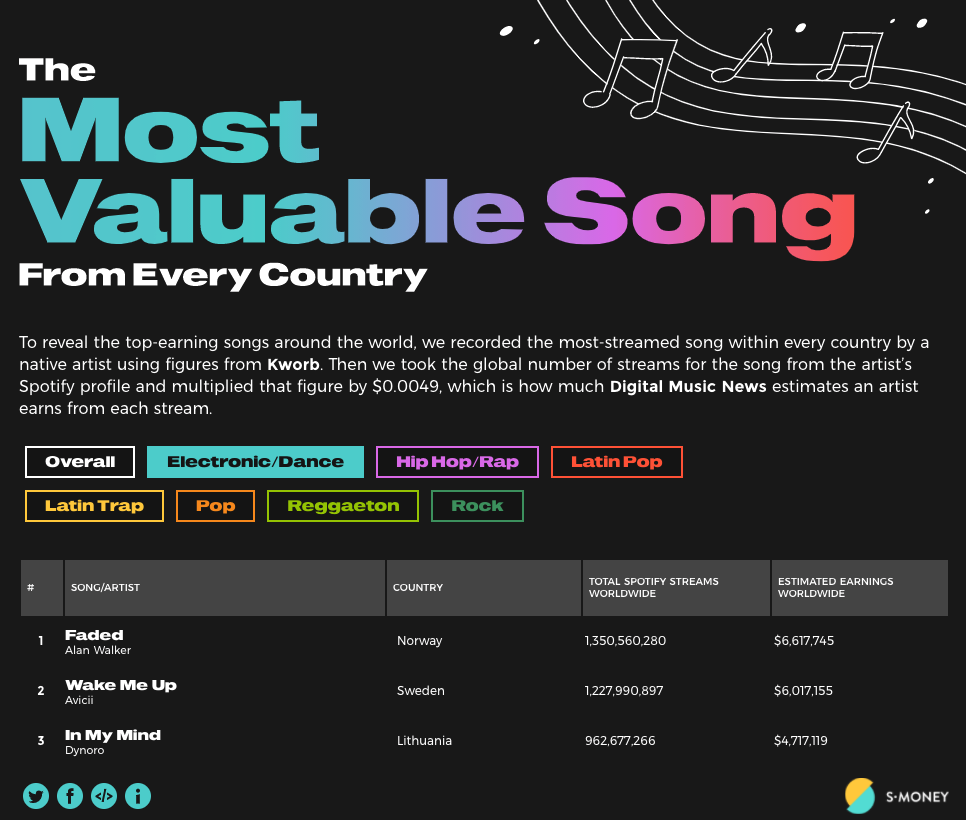 "Wake Me Up" di Avicii è la canzone più suonata in Svezia
Sì. È "Wake Me Up" di Avicii, la seconda canzone più preziosa al mondo e anche la più suonata nella sua terra natale, la Svezia. "Wake Me Up" è stata riprodotta 117.178.113 volte in Svezia, con un importo totale dei pagamenti di $ 574.173. È stata la traccia più ascoltata di Spotify in passato. Perché? Perché è la traccia più suonata su Spotify al di fuori della Svezia e ha guadagnato più di 6 milioni di dollari da 1,23 miliardi di riproduzioni in tutto il mondo. Quindi è importante che una canzone sia esportata ma non necessariamente perché le grandi hit girano soprattutto nel loro paese. Post Malone (negli Stati Uniti), "Shape of You" (ovviamente nel Regno Unito) e "Roller" di Apache 207 sono solo alcuni esempi, ma ora dai un'occhiata alla lista completa.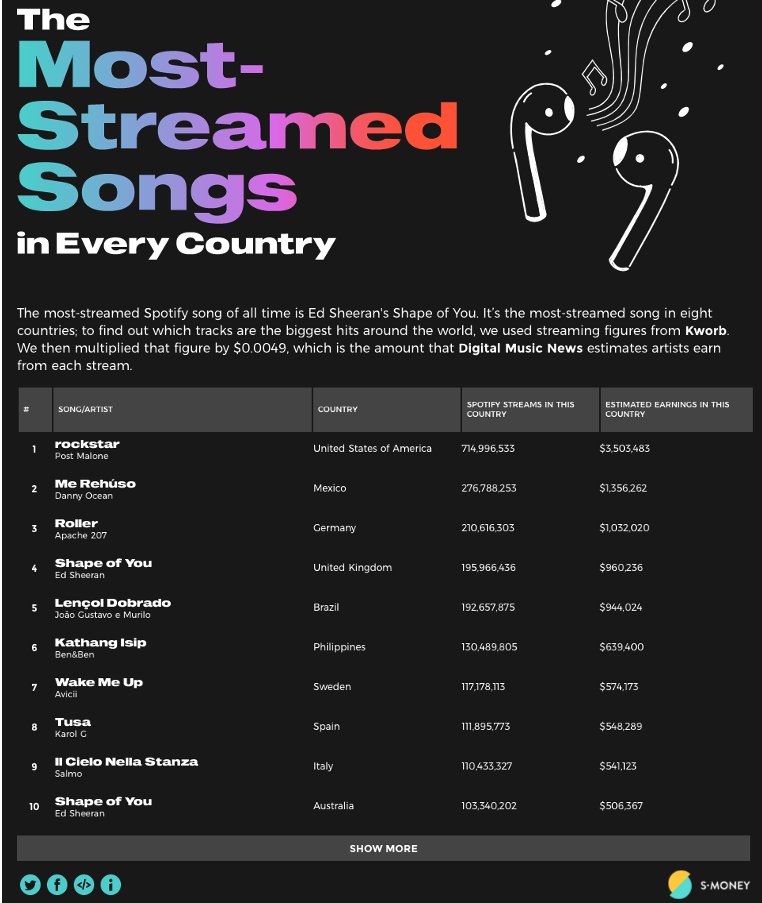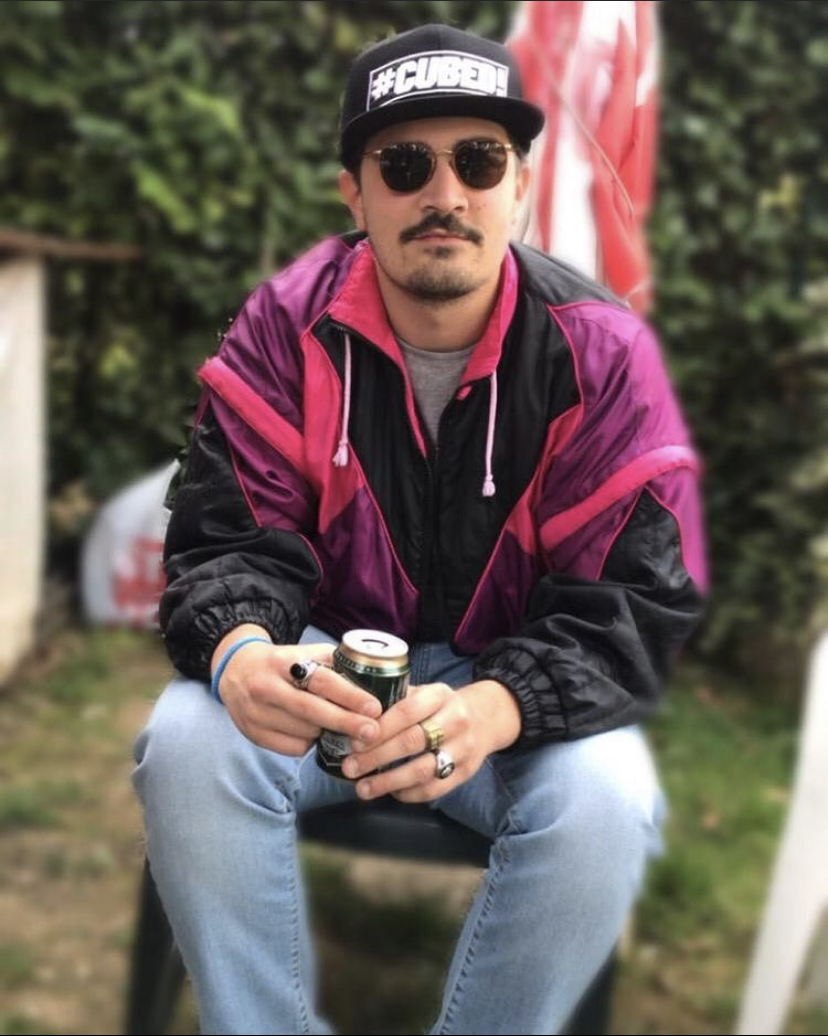 Rudy (29) currently based in Bergamo, here since 2019.
I'll starts my experience with music in the same way as I do today: listening. When I was a teenager I was really addicted to metal music, especially Power Metal. I evolved to metalcore, post hardcore ecc. before meeting Skrillex on my way. So I started my interest in electronic dance music, living in a club, Vibe Music Zone, here in my town as a PR. I experienced a lot about live shows, club management and all that can walk around a club. With some mates by there we started a radio show. On Facebook first, than 2 years in a local radio, Radio Like, and one at Radio Loco. Here as art director and founder of The Garden Show, where my selection was played. 31st December 2020 I left my activity as a speaker to keep in touch more with music biz, studying at Point Blank Music School.