Kumo Collective
Il 2020 sta iniziando a ingranare dopo i primi mesi che ci hanno già dato molte soddisfazioni a livello musicale con diverse releases interessanti. E' un momento di fuoco per le label che stanno finalizzando le releases di questo mese ma stanno volgendo anche lo sguardo al futuro. Tra queste anche alcune etichette nostrane provano a crescere e a farsi notare sul mercato. Una che sicuramente sta lavorando sodo è l'indipendente Kumo Collective, con sede a Venezia. Non solo un'etichetta ma un vero collettivo che condivide musica dagli artisti di tutto il mondo, e si impegna a trasmettere la sua passione, creando connessioni tra ascoltatori e artisti.
Il nuovo EP di Hendrik Joerges
Una delle release più interessanti è sicuramente Prolifery, l'ultimo EP di Hendrik Joerges, 23enne sudafricano di Durban. Già fattosi notare in passato per le sue produzioni melodiche, con questo lavoro dimostra tutto il suo talento proponendo 4 tracce di bella fattura in cui è evidente la sua voglia di cercare di evolvere il suo signature sound.
Veramente un lavoro pregevole in cui mischia sonorità classiche ma anche un po' "tribali", mostrando il legame con la propria terra. Non sono solo tracce che lasciano ben pensare per un dj set. L'evoluzione di Hendrik potrebbe essere a nostro avviso indirizzata sulle live performances, e questo Ep ne è la dimostrazione. Dischi di questa tipologia ne abbiamo sentiti parecchi soprattutto da live performer che attualmente sono ricercatissimi sia a livello di produzioni che a livello di show. Chissà cosa riserverà la nuova decade a Joerges, che già con questolavoro si candida perun posto in futuro al fianco di artisti del calibro di Flume, What So Not e Porter Robinson, il quale (Hendrik non ne fa mistero) è la sua fonte d'ispirazione principale da sempre. Il nostro consiglio è di seguirlo, perchè di questo passo ne sentiremo davvero delle belle!
https://www.instagram.com/p/B7t7_M8nDOu/?utm_source=ig_web_copy_link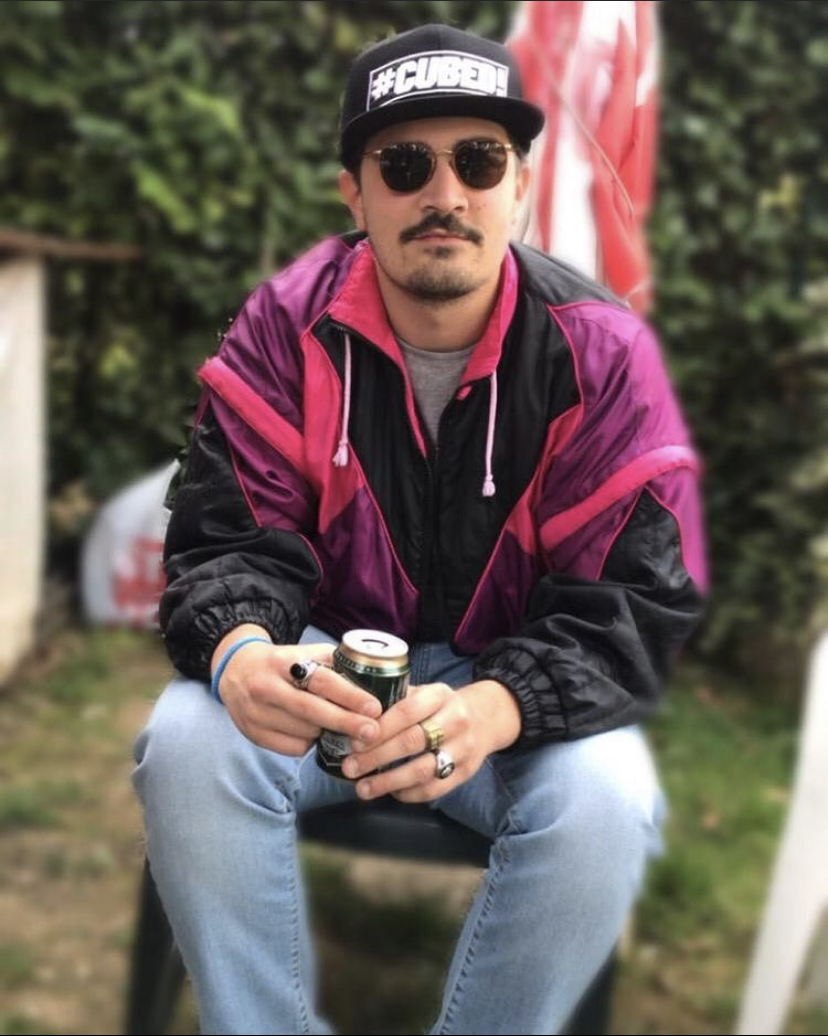 Rudy (29) currently based in Bergamo, here since 2019.
I'll starts my experience with music in the same way as I do today: listening. When I was a teenager I was really addicted to metal music, especially Power Metal. I evolved to metalcore, post hardcore ecc. before meeting Skrillex on my way. So I started my interest in electronic dance music, living in a club, Vibe Music Zone, here in my town as a PR. I experienced a lot about live shows, club management and all that can walk around a club. With some mates by there we started a radio show. On Facebook first, than 2 years in a local radio, Radio Like, and one at Radio Loco. Here as art director and founder of The Garden Show, where my selection was played. 31st December 2020 I left my activity as a speaker to keep in touch more with music biz, studying at Point Blank Music School.