La Milano Music Week 2020 è ormai alle porte. L'edizione di quest'anno, totalmente digitale, prenderà il via lunedì 16 novembre 2020. Un'edizione speciale quella di quest'anno. Un anno strano e tormentato come non mai per il settore dell'intrattenimento,  che sta vivendo uno dei momenti più bui della sua storia a causa dell'arcinota pandemia di Covid19.  Una MMW con un retrogusto "amaro" per molti addetti al settore ma con un occhio di riguardo per loro.
Obbiettivi e Palinsesto
"Mai come quest'anno un evento come Milano Music Week è fondamentale per contribuire al necessario rilancio dell'intero settore musicale che sta vivendo una crisi gravissima. D'accordo con tutti i promotori, che rappresentano l'intera industria musicale, vogliamo fare quadrato, aiutare per quanto possibile la ripartenza delle attività, facilitare i professionisti della musica e dell'intrattenimento a ritrovare occasioni di lavoro e riportare la musica, in tutte le sue forme e nel migliore dei modi, al pubblico, unico vero destinatario del nostro lavoro. Sarà per forza di cose una edizione online, durante la quale proveremo ad esplorare nuove forme di fruizione e produzione musicale per costruire insieme nuovi scenari."
Queste le parole del Curatore della Milano Music Week 2020, Luca Di Gennaro. Un messaggio forte quello lanciato dal settore anche attraverso questa settimana di eventi in digitale. Eventi volti in particolare allo sviluppo e al confronto sull'evoluzione dei vari meccanismi del music industry in un periodo come questo. Diversi i partner dell'evento, che vede anzitutto il Comune di Milano come partner principale insieme a FIMI (Federazione Industria Musicale Italiana). Ma non solo, anche il collecting NUOVOIMAIE e Assomusica e il supporto di SIAE. Un palinsesto davvero ricco e interessante sia per gli addetti al settore come detto, che anche per chi è in carenza di musica ed emozioni. Ad esempio, l'interessante Linecheck Music Meeting and Festival 2020 si propone in streaming con tre tappe a Milano, Roma e Ibiza. Molti i protagonisti anche italiani come Birthh, Cecilia, Camilla Sparksss, Fuera, Fivequestionmarks, Godblesscomputers, Kharfi, Neue Grafik Ensemble, MYSS KETA, Penelope Isles, QuinzeQuinze, Speranza e molti altri.
Un'edizione anche formativa.
Un'edizione anche formativa con un mercoledì 18 novembre ricco di panel, incontri e seminari formativi con educational partner di grande spessore come la rinnovata collaborazione con il Master in Comunicazione Musicale e ALMED dell'Università Cattolica. Inoltre ci saranno anche il CPM Music Institute e il SAE Institute. Anche corsi di formazione esterna per chi magari vuole affacciarsi all'industria musicale sempre organizzati dagli enti sopracitati saranno disponibili e gratuiti per questa settimana che riaccende un po' la città di Milano in questo autunno 2020. Noi saremo i primi a prenderne parte.
Una Milano Music Week 2020 che si preannuncia parecchio gustosa per tutti gli appassionati di musica. Un sostegno invece, per chi non può più lavorare a causa del coronavirus. Qui a maggior ragione dove il governo per ora ha fatto poco per poter sostenere uno dei settori con maggiore potenziale nel nostro paese. Ma è con eventi di questo tipo che si trovano un po' di input per tenere duro, e una collettività che nel nostro paese manca da diverso tempo.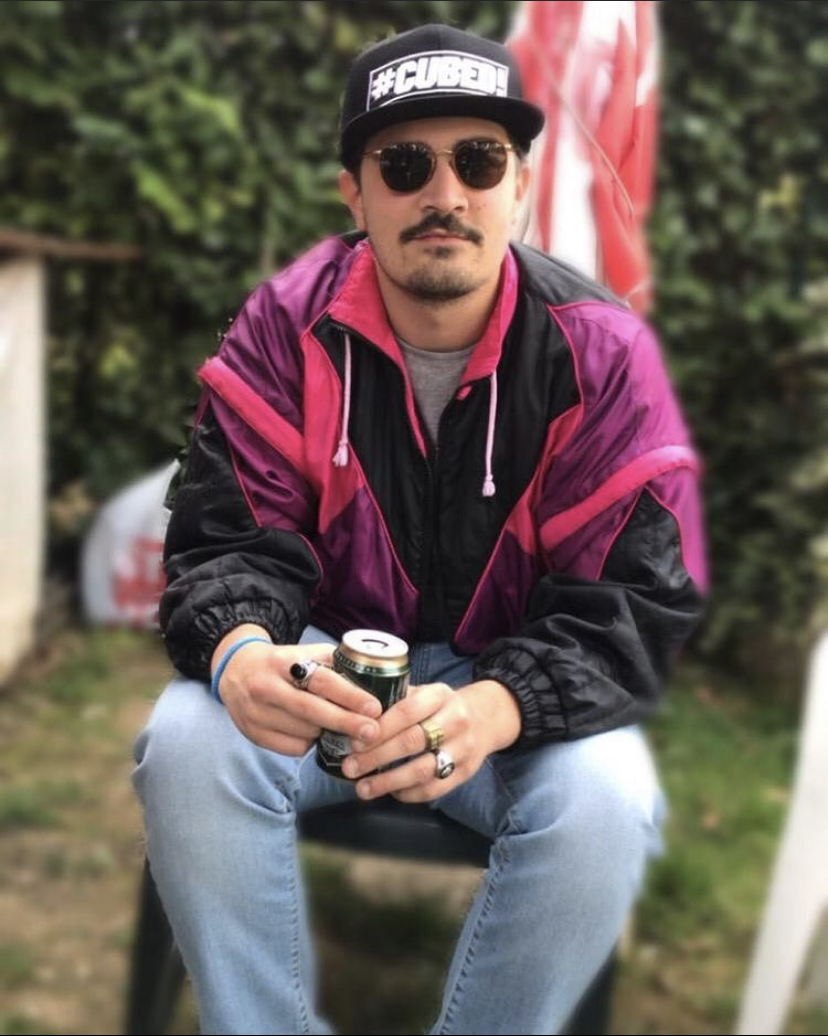 Rudy (29) currently based in Bergamo, here since 2019.
I'll starts my experience with music in the same way as I do today: listening. When I was a teenager I was really addicted to metal music, especially Power Metal. I evolved to metalcore, post hardcore ecc. before meeting Skrillex on my way. So I started my interest in electronic dance music, living in a club, Vibe Music Zone, here in my town as a PR. I experienced a lot about live shows, club management and all that can walk around a club. With some mates by there we started a radio show. On Facebook first, than 2 years in a local radio, Radio Like, and one at Radio Loco. Here as art director and founder of The Garden Show, where my selection was played. 31st December 2020 I left my activity as a speaker to keep in touch more with music biz, studying at Point Blank Music School.