Conosci già GAZZ x Drvmmer? No? Ve li raccontiamo noi!
GAZZ x Drvmmer sono due giovanissimi artisti del panorama nostrano che stanno cercando di farsi strada sfruttando le loro già comunque corposa conoscenza di stesura e produzione. Entrambi del Triveneto, il classe 98′ GAZZ e il classe 99′ Drvmmer hanno sviluppato questa collaborazione per integrare le loro competenze.
GAZZ è di Udine, ha studiato al SAE Institute. Come progetto musicale è sviluppato su due lati. Un lato è la fase di produzione ,che vede prevalentemente produzioni midtempo condite con elementi melodici. L'altro sono le performance live. Performance che predilige l'utilizzo utilizzo di Ableton Live gestito con dei launchpad attualmente, anche se in futuro sicuramente potrà sviluppare diversi set up. Quest'anno un suo brano uscito su Electric Wave, in una collaborazione con Ubisoft  è stato inserito all'interno di un loro videogioco, "Hyperscape".
Drvmmer è invece di casa a Rovigo. E' un artista multiforme. Alterna infatti produzioni melodiche a produzioni Bass più spinte. Oltre ad aver prodotto "Young" , è autore del testo e cantante. Non si limita infatti alla produzione la sua componente artistica e in questa collab ne ha dato sfoggio.
"Young" il nuovo singolo di GAZZ x Drvmmer è fuori ora su Electric Wave
Electric Wave, etichetta ed organizzazione di eventi, è stata fondata nel 2017. Nei suoi primi 3 anni ha gettato delle basi solide rilasciando brani di artisti italiani ed internazionali. Nell'estate 2019 si è proposta con il suo primo festival, l'Electric Wave Summerfest. Anch'esso uno dei numerosi eventi che avrebbe dovuto esser replicato nel 2020 ma che a causa della pandemia è stato posticipato al 2021. Ma in questo pazzo anno l'etichetta ha continuato a lavorare, e il prossimo singolo fuori ora è per l'appunto "Young" di GAZZ x Drvmmer.
Una produzione molto interessante "Young", con un primo drop sui cui si sviluppa una bella melodia che porta subito a certe sensazioni. Il secondo drop più spinto e carico di bassi rincara la dose della sensazione stessa. Un grido quasi, forte. Una libertà come quella che solo gli anni della giovinezza ci regalano e ci hanno regalato. Come detto si nota la sinergia tra GAZZ e Drvmmer che ha prestato anche la voce al suo stesso testo che si sposa bene con la produzione dei due giovani italiani. Il disco uscito in première sul canale YouTube di Electric Wave lo scorso 18 novembre è disponibile ora in tutti gli store. A noi è piaciuta, speriamo piaccia anche a voi! Chissà cosa avranno in programma per il futuro, ma sicuramente Gazz x Drvmmer sono due artisti da seguire.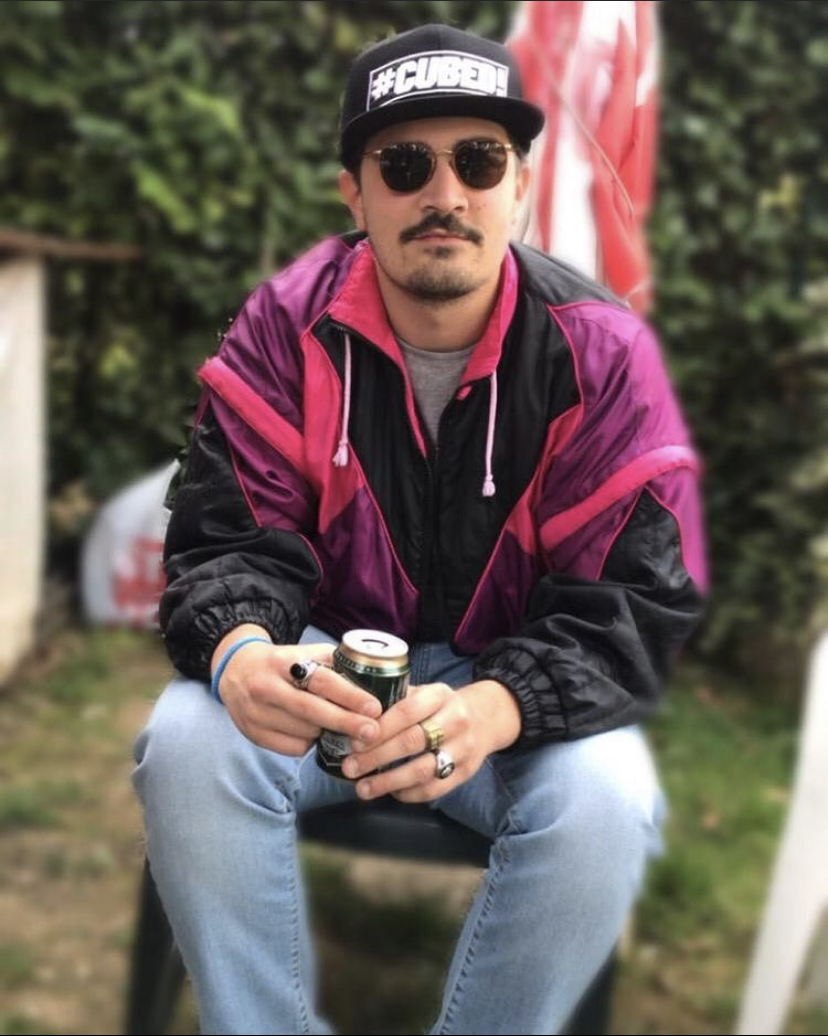 Rudy (29) currently based in Bergamo, here since 2019.
I'll starts my experience with music in the same way as I do today: listening. When I was a teenager I was really addicted to metal music, especially Power Metal. I evolved to metalcore, post hardcore ecc. before meeting Skrillex on my way. So I started my interest in electronic dance music, living in a club, Vibe Music Zone, here in my town as a PR. I experienced a lot about live shows, club management and all that can walk around a club. With some mates by there we started a radio show. On Facebook first, than 2 years in a local radio, Radio Like, and one at Radio Loco. Here as art director and founder of The Garden Show, where my selection was played. 31st December 2020 I left my activity as a speaker to keep in touch more with music biz, studying at Point Blank Music School.