Il Contesto
Lo scorso weekend è stato ricchissimo di eventi di rilievo e ovviamente noi di YouBeat non potevamo lasciarceli sfuggire. Tra le proposte, abbiamo scelto di fare un breve trasferta a Taneto, vicino Reggio Emilia, per la precisione al Fuori Orario. Circolo storico e suggestivo il Fuori Orario, allestito all'interno di una vecchia stazione ferroviaria confiscata alla malavita. Tra le varie serate che hanno luogo all'interno, spicca da ormai 5 anni la serata Apocalypse, che ci ha abituato più volte nella sua attività a ospitate del panorama dance/electronic di rilievo. Anche per questa data l'organizzazione non si è di certo risparmiata. All'ordine della serata infatti uno showcase di Future House Music, celebre etichetta olandese legata in particolare al genere dal quale prende il nome.
L'apertura
La serata comincia subito nel migliore dei modi. Subito dopo un breve warm up, spazio a Raven & Kreyn che hanno caricato ulteriormente il pubblico con un set caratterizzato dal loro sound appunto prevalentemente future house. Ed è stato solo l'inizio. Subito a seguire ha dato il via alla parte centrale della serata l'artista che possiamo considerare l'headliner del party, Mike Williams. Performance interessante da parte del ventitreenne olandese, che mischia future house alle sue produzioni più famose di stampo EDM, coinvolgendo la dancefloor con le sue positive vibes.
https://www.instagram.com/p/B8ertgrC0cF/?utm_source=ig_web_copy_link
La Chiusura
La serata ovviamente non si è conclusa qui. Ennesimo cambio in consolle con i Wateva, duo estone che sta provando a mischiare diversi generi per creare un signature sound unico e legato al background di entrambi i componenti. Il loro set ne è stato la prova, decisamente anti convenzionale dal nostro punto di vista. Non solo i Wateva stanno provando a sviluppare qualcosa di nuovo. I FaderX infatti, ultimi ad esibirsi sul palco, stanno provando a cambiare pelle e nel loro set si è visto come la propensione alla future ci sia ancora ma si stia spostando anche su sonorità trance. Rimane loro un po' di amaro in bocca sicuramente per il poco pubblico che, con un'età media abbastanza verde, ha abbandonato il locale prima della chisura.
Uno showcase interessante che riporta in Italia nuovamente una scena come quella future house che all'estero ha davvero tanti estimatori. Future House Music si conferma una delle etichette più attive e sempre alla ricerca di talenti giovani in ogni parte d'Europa. Ringraziamo tutti per la gran serata, sperando di tornare presto ad Apocalypse e al Fuori Orario per altri grandi nomi.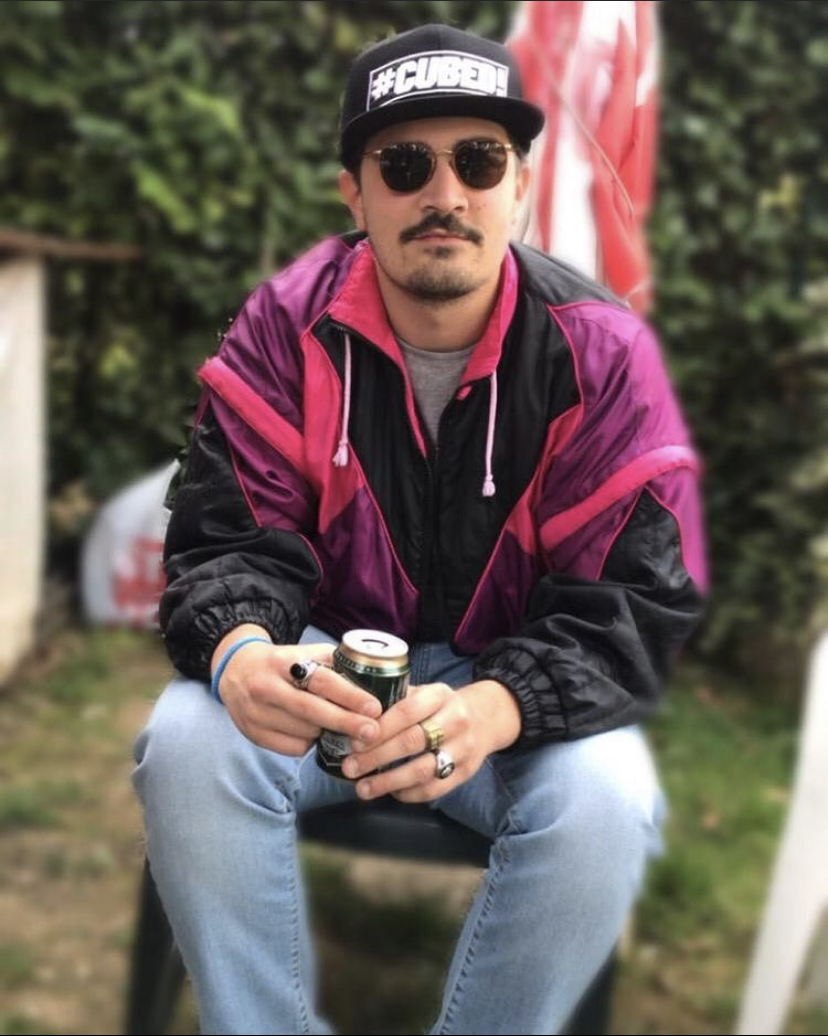 Rudy (27) currently based in Bergamo, here since 2019.
I'll starts my experience with music in the same way as I do today: listening. When I was a teenager I was really addicted to metal music, especially Power Metal. I evolved to metalcore, post hardcore ecc. before meeting Skrillex on my way. So I started my interest in electronic dance music, living in a club, Vibe Music Zone, here in my town as a PR. I experienced a lot about live shows, club management and all that can walk around a club. With some mates by there we started a radio show. On Facebook first, than 2 years in a local radio, Radio Like, and one at Radio Loco. Here as art director and founder of The Garden Show, where my selection was played. 31st December 2020 I left my activity as a speaker to keep in touch more with music biz, studying at Point Blank Music School.