Our 2nd coverage as media at Tomorrowland Belgium was so special. After the "Reflection Of Love" in 2022, the 17th edition gathered 400.000 People Of Tomorrow from 200+ different nationalities and 750+ artists over 2 weekends of madness in The City of Arcadiana, standing as a majestic testament to human resilience and the relentless pursuit of progress.
During weekend 1, we got the opportunity to interview the following artists in the media area: Lost Frequencies (Belgium), Bedouin (US), Sunnery James & Ryan Marciano (Suriname), Mandy (Belgium) and Henri PFR (Belgium).
Playlist with the 5 interviews:

"This is your life, make every second legendary".
This was the claim visible behind the giant structure of the mainstage for the theme 'Adscendo'.
In typical Tomorrowland fashion and following many years of tradition, the Tomorrowland 2023 Mainstage was 100% crafted in-house at Tomorrowland, from idea to realization. From first idea sketches translated to mood boards and concept drawings to 3D-modeling and graphical assets, shaping of sculptures and manual production, the renowned creative team behind Tomorrowland has invented, drawn and brought the magical stage to life, while the Tomorrowland Atelier has created all separate elements from in-house décor and has built and installed the stage on the iconic festival grounds in De Schorre.
Highlights of this edition on Adscendo mainstage:

Surprise performance by Maluma
​Huge surprise for the People of Tomorrow! Latin hitmaker and global superstar Maluma joined DJ & producer GORDO on the Mainstage to perform their unreleased collaboration.
Amber Broos debut
​Belgian talent young with monthly show on Tomorrowland's official radio station One World Radio brought her infectious techno beats and vibes on the mainstage for the first time.
Andromedik debut
​The 24-year-old Belgian rising drum and bass artist Andromedikmade his debut on the Mainstage, marking the first drum and bass performance on Tomorrowland's Mainstage since Netsky's last time in 2018.
FREEDOM Stage highlights:

Afterlife debut
The visionary label founded by the Italian duo Tale Of Us, made its debut at the Freedom Stage. Fans were treated to the label's mind-blowing production with sets by Adriatique, Anyma, CamelPhat, Colyn, Kevin de Vries, Tale Of Us and more.
Eric Prydz presents HOLO
​

Swedish dance music legend

Eric Prydz

made his return to Tomorrowland's packed Freedom stage with his spectacular and mind-bending HOLO performance, blessing people from all corners of the globe with his acclaimed HOLO live show. Praised as one of the most innovative visual performances in dance music and renowned for its astonishing three-dimensional visual aspects and immersive production, Prydz's HOLO shows was some of the most talked about and sought-after performances of this year's festival with new figures like XRay and Co2 squads!
MEDUZA
The most listened Italian act worldwide Meduza (counting 22M Spotify monthly listeenrs and above Måneskin)  performed with a super underground set including "Phone"!
https://www.instagram.com/reel/Cu-yKaFoPv3/
Terra Solis Dubai Stage
​The very first set we experience during weekend 1 was the Italian MoBlack, global point of reference for Afro House genre (his label MoBlack Records topped Beatport Afro House sales in 2022)
https://www.instagram.com/reel/Cu9-wbiMhNL/
Bedouin
We really enjoyed Tamer Malki set (Rami not present due to wealth conditions) especially "Under The Rain"!
https://www.instagram.com/reel/CvDCTYfNCxc/
CORE
As last year, one of the best stages in our opinion where we really enjoyed Armonica and especially &ME set from Keinemusik!
The mythical and beautifully crafted CORE stage, one of Tomorrowland's most unique stages where music and nature come together, turned out to be a true fan favorite once again. Centered around a figure with a serene, upward gaze, the stage is a real artistic masterpiece and a temple of human expression, tucked away in the enchanting forests of Tomorrowland.
https://www.instagram.com/reel/CvDFBhFNkbw/
STMPD RCRDS x Tomorrowland Music
​Following their collaborative 6-track EP, Martin Garrix's imprint STMPD RCRDS and Tomorrowland's official record label Tomorrowland Music celebrated their partnership bigger than ever by co-hosting the STMPD RCRDS x Tomorrowland Music stage at The Library. Featuring performances by label boss Martin Garrix, a surprise B2B set between Martin Garrix and Alesso, as well as sets by DubVision, Fancy Inc, Goodboys, Joseph Capriati, Matisse & Sadko, Paul Kalkbrenner and Sentinel, two of dance music's most esteemed record labels have once again outdone themselves.https://www.instagram.com/reel/CvDPucis_mV/

https://www.instagram.com/reel/CvDUpLutBRq/

More Highlights:

The Symphony of Unity
​

The DJ booth of the Atmosphere stage was handed over to 50 live musicians to perform it

, composed specially for Tomorrowland – bringing a magical performance in which classical and electronic music was united and transformed into an unprecedented show. The orchestra's performance was mesmerizing for the audience, with a unique live mix between the all-time and most iconic electronic Tomorrowland anthems and magical classical music such as the Tomorrowland Hymn.

Young talents at the Rise stage
​One of this year's new stages: the Rise stage, nestled in green nature full of beautiful plants and summery vibes, giving a platform to young and aspiring DJ talents from all over the world to showcase their skills in collaboration with the Tomorrowland Academy. DJ Michelle from the UAE became the youngest DJ who ever performed at Tomorrowland at the age of 11.
Shaq's Bass All Stars
​Former NBA legend Shaquille O'Neal, also known as DJ Diesel, took the Youphoria stage to the next level with his Shaq's Bass All Stars hosting, inviting artists like 12th Planet, Crankdat, Jessica Audiffred, Koven and many more to play highly energetic sets.
Camp2Camp
​Launched in 2016 in partnership with Ecoso on the vibrant grounds of Tomorrowland to reduce the pile of left behind tents, matrasses and other camping gear at DreamVille, Camp2Camp has one compelling objective – to transform the festival camping experience into a circular, ecological, and socially uplifting story. Aiming to ensure the longevity and value of camping gear, Love Tomorrow inspires festivalgoers to tread lightly, bring only what's necessary and to leave no trace behind. Camp2Camp breathes new life into abandoned camping gear, preserving and giving them a second, third, and even fourth chance to be a part of the magic that is Tomorrowland. Each piece of gear, whether it be a tent, sleeping bag, or camping chair, is collected after the festival, meticulously cleaned, and lovingly repaired. Post-revival, this equipment becomes part of an exciting rental service, set up and waiting for People of Tomorrow on arrival, allowing them to travel light and carefree.
Special Tomorrowland Party Trains with live DJ sets coming from Amsterdam and Düsseldorf to Antwerp, bringing the People of Tomorrow to Tomorrowland in style!
Chef Ton of Asia's Best Restaurant 2023 "Le Du", hosted his own food stand at Mesa Garden. Chef Thitid 'Ton' Tassanakajohn is the executive chef and owner of Bangkok's 1 Michelin star progressive Thai restaurant 'Le Du', as well as 'Baan', 'Nusara', 'Mayrai' and more. The culinary king of Asia has developed a passion for cooking after growing up on his mother's and grandmother's delicious home meals.
Mesa – The Tomorrowland Restaurant (originally based in the heart of Antwerp) traveled to the festival grounds of Tomorrowland, inviting renowned chefs Marcelo Ballardin and Eric Ivanidis from DOOR73 in Ghent to create culinary magic together. Festivalgoers were invited to go on a culinary food sharing journey around the globe, discovering fine food and delicious cocktails & drinks to share while enjoying spectacular views of the iconic Mainstage.
The Tomorrowland Academy, a high-quality music academy and DJ & producer school located in Antwerp and Hasselt (Belgium), organized kids & adult bootcamps at Den Oven, located 200 meters from De Schorre. Kids, teenagers and adults were mentored by professional DJs through a week of DJ workshops, immersing themselves in the magical world of DJing and learning all about beatmatching, phase matching, EQ'ing & filtering, Rekordbox, loops and hot cues. The unforgettable week ended with a spectacular live show in true Tomorrowland style on one of the iconic Tomorrowland stages.
One World Radio, Tomorrowland's official radio station, broadcasted live from the festival during the two festival weekends, giving listeners a unique front-row experience from the brand-new studio in between Elixir and The Rave Cave while many of Tomorrowland's renowned artists entered the studio non-stop. Finishing in style, One World Radio Soundsystem hosted a very special Daybreak Session at the Mainstage on the last day, featuring guest performances by Adam K, Ben Malone, Dimitri Vegas, Justin Wilkes, Laidback Luke and Sunnery James & Ryan Marciano.
Tomorrowland 2023 – facts & figures:
• 400.000 People of Tomorrow over 2 weekends
• More than 200 different nationalities
• 16 stages (including The Gathering)
• + 750 artists
• 4 Tomorrowland Store Boutiques
• + 590 recycling volunteers
• 955 meters of bars and 175 tons of ice
• An Olympic swimming pool of beer was served during the festival
• 34 hectares = 340.000 square meters = the size of 63 football fields
• 52 days of build-up
• + 15.000 crew members per day
• + 40.000 Global Journey travelers (including Discover Belgium & Discover Europe)
• Global Journey flights from more than 30 countries and 57 cities across the world (New York, Mexico City, Sao Paolo, Hong Kong, Mumbai, Tel Aviv, Dubai, Singapore, Johannesburg, Barcelona, Vienna, Zagreb, Rome, Athens, Lyon, London, Berlin and many more)
Relive the magic of Tomorrowland 2023 and watch a bunch of full sets now on YouTube and Apple Music!

*Thanks Tomorrowland team for the warm welcome and opportunity!*
6 a.m.
Alarm clock rings.
Car, airport and off we go.
Perhaps it would be better to rest during the journey. But who can rest? The charge is a thousand.
The plane lands.
Bus, hotel and taxi. And the dream is getting closer.
Last piece of road on foot, with a crowd that grows larger and larger.
Each step is heavier and heavier, while the legs tremble.
Almost at the entrance. The first collapse of emotions, I don't believe it.
We enter.
340,000 square metres of parkland surrounded by greenery from which sixteen stages sprout and which host more than 750 performers, flags, fireworks, screams, tears, glazed eyes, rain and capes, extravagant looks of people from all over the world, all there for one reason: the love of music.
Not knowing anyone, but feeling part of a family, feeling at home.
And that is magic.
I look at Eric Prydz's visuals and I freeze. I look around, everyone is paralysed like me. Few phones, one wants to enjoy the show. And what a show.
Closing of day 2, on the Main-stage Alesso plays. I along with 100,000 other people jump in time and scream at the top of our lungs. But at a certain point, while the sky is coloured with a cascade of fireworks, I stop to think what music is capable of creating.
Shivers all over my body.
What magic.
Tomorrowland, before I left, I said goodbye.
Tomorrowland, magical land, that was not goodbye.
Tomorrowland, I hope we see each other again soon.
(G.R.)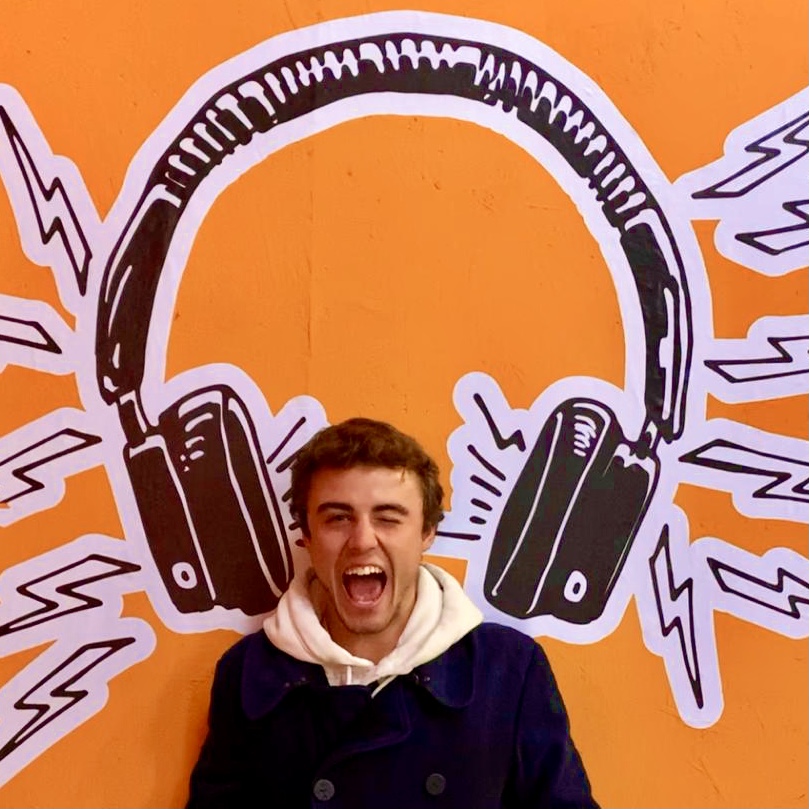 27y passionate guy about music, social media, digital marketing and infographics!
I founded youBEAT in 2012 as manifesto of my passion for electronic music, with the aim of promoting artists and events.
Graduated in Media Languages at UCSC in Milan (Università Cattolica del Sacro Cuore) with a thesis on the revolution of daily life with the streaming in entertainment and information. 
Everyday more passionate and keen about data, tools and music insights and their connection in this everyday faster social connected world.
Currently working at EGO Music (www.egomusic.net) as A&R and Marketing Manager.