Circoloco & Rockstar Games forged a new reality
Circoloco and Rockstar Games are both historical and iconic companies in their respective fields. And that's why this new beginning could open interesting perspectives. After 20 years bringing people the best of house and techno with their underground parties at DC10 Ibiza (and around the world), the legendary party join forces with Rockstar Games that developed more than one milestone video games like Grand Theft Auto and Red Dead Redemption. We talked a lot about the continuous building bridges between music and gaming worlds that rose faster in the pandemic. But why they are launching CircoLoco Records together?
CircoLoco Records
"CircoLoco Records is a natural next step for us, giving us a chance to bring the music we love to people everywhere."

Antonio Carbonaro, Circoloco Founder
"Music is fundamental to Rockstar Games – it's part of everything we do. […] Partnering with our friends at CircoLoco is part of our ongoing efforts to find new ways to bring the very best underground music to the widest audience possible."

Sam Houser, Rockstar Games Founder
CircoLoco Records is born for common ideas and requirements. In fact as Circoloco expressed the best underground music in the years, Rockstar Games always looked to the quality of the synchronizations for their games. That's clear from what CEOs announced launching this new reality that's more than just a record label. Inside the GTA Online game there's digital disco clubs launched with After Hours update that gave an extra fruition music space, where players could try the experience with alumni Circoloco like The Blessed Madonna, Dixon, Solomun or Tale Of Us. The experience was upgraded last December, but now it's time to move in real life.
Monday Dreamin' is coming…
Monday Dreamin'. That's the name of the first compilation whom will be released next 9th June on CircoLoco Records. Don't be worried or hasty, the travel for this tasty record is already scheduled. You'll be carried to the compilation through an EP series. The first, Monday Dreamin 'Blue EP, will be released next June 4th including tracks from Sama' Abdulhadi, Kerri Chandler e Rampa, and a new Deichkind's Autonom remix by Dixon. Seth Troxler released the launch single Lumartes available for streaming and download. It's a huge work for the Ibiza based company, that will showcase artists guested in the past like Carl Craig, Luciano, Moodymann, Lost Souls of Saturn & TOKiMONSTA, Red Axes and more.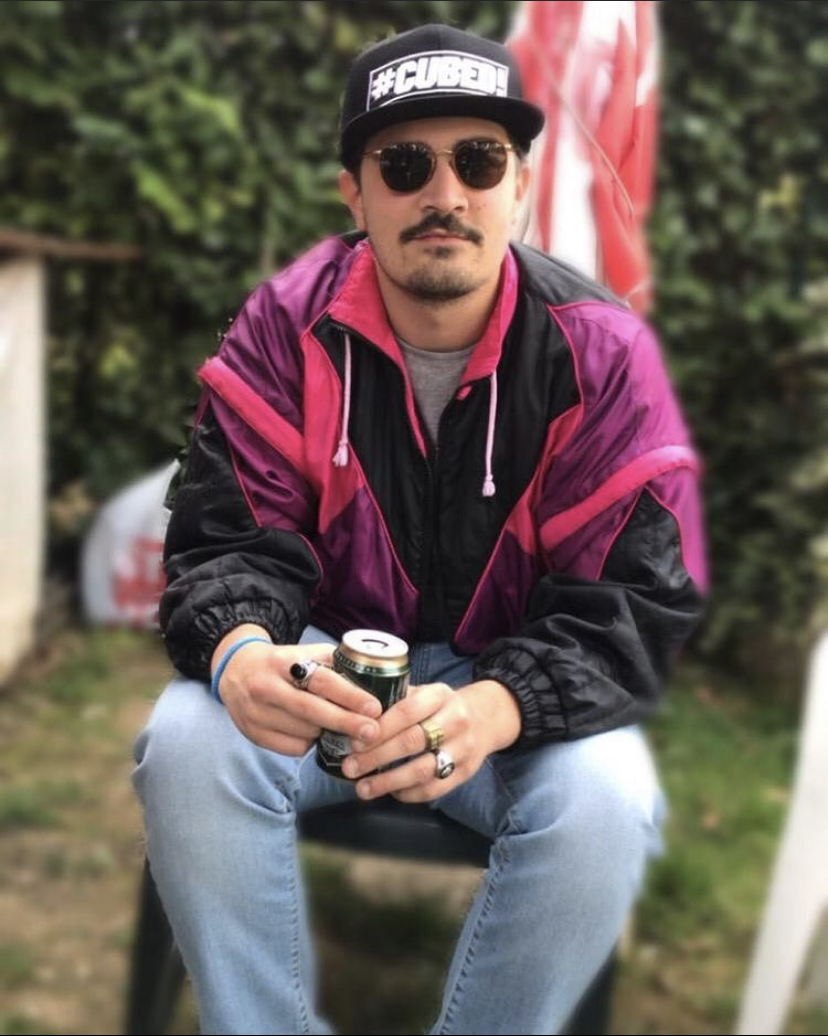 Rudy (28) currently based in Bergamo, here since 2019.
I'll starts my experience with music in the same way as I do today: listening. When I was a teenager I was really addicted to metal music, especially Power Metal. I evolved to metalcore, post hardcore ecc. before meeting Skrillex on my way. So I started my interest in electronic dance music, living in a club, Vibe Music Zone, here in my town as a PR. I experienced a lot about live shows, club management and all that can walk around a club. With some mates by there we started a radio show. On Facebook first, than 2 years in a local radio, Radio Like, and one at Radio Loco. Here as art director and founder of The Garden Show, where my selection was played. 31st December 2020 I left my activity as a speaker to keep in touch more with music biz, studying at Point Blank Music School where I finally graduated in October 2021.