Best 15 Music Companies to watch in 2022. Not an easy choice to do but we did it!
The growth of the music industry has always been linked to the constant update and progression of the dynamics at stake. It is undeniable how digitization has brought many positive aspects including ease of use through streaming which as reported by IFPI in its "Engaging with Music 2021" . In fact, it was found that paid streaming ratings rose 51% last year. But surely the most important aspect is the impact on the possibilities. Many companies and services were born precisely as a result of the digital age and over the years more and more startups and projects aimed at making the entire system more fluid for artists in particular but also for professionals. The pandemic has also affected the development and creation of new realities. Many are currently in Beta, others have had no luck. We feared many, but the time has come to take stock and select the Best 15 Music Companies to watch in 2022.
"A decentralized & open-source streaming platform controlled by artists, fans, & developers."

Audius is a blockchain-based music sharing and streaming protocol, which aims to give artists more power over how their music is monetized and allow them to connect directly with fans. Founded in 2018, Audius is a decentralized music streaming service with a social media component, designed to allow artists to upload their songs to the app and connect fans directly with artists and exclusive new music. Audius is in fact owned and operated by an open source community of artists, fans and developers. It surpassed more than 5.3 million unique users in July 2021 and is powered by AUDIO, the protocol's governance token, with a market capitalization of $ 1.2 billion as of August 2021.
___
"An online record store and music community"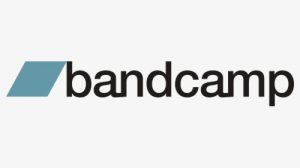 Bandcamp is an online record store and music community where passionate fans discover, connect with, and directly support the artists they love. When a fan buys something on Bandcamp, an average of 82% of the money goes to the artist or their label — typically in 24-48 hours — and the remainder covers our revenue share and payment processor fees. Fans have paid artists and their labels $922 million using Bandcamp. A troubled history that of Bandcamp which several times has risked going towards a slow end, but has always known how to get up and relaunch. Earlier this year, the famous video game house Epic Games, creators of Fortnite among others, acquired Bandcamp. How will the platform evolve from now on?
___
"We create music with a new approach, starting with your needs and working from there."

Brain.fm is a web and mobile application that provides atmospheric music to encourage rest, relaxation and focus. Created by a team of engineers, entrepreneurs, musicians and scientists, the company's music engine uses AI to arrange musical compositions and add acoustic features that enable listeners to enter certain mental states — supposedly within 10 to 15 minutes. Brain.fm supports you in everyday activities–helping people get more done, feel more relaxed, or get better sleep. By designing music with your needs in mind, the app is a tool to help bring out the best in everyone. Functional music made from the ground up, for each purpose, can transform daily routine and ultimately elevate humanity – one brain at a time.
___
"The future of music collecting, your way."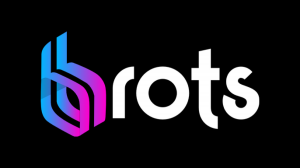 Brots it's an Italian NFTs dedicated platform launched at the end of 2019 by Alessandro Marin and Lorenc Miri. Brots is a mobile app for non-crypto fans that allows artists to release songs in the form of NFT, with the aim of monetizing their creations and creating a unique connection with their fans. Our mission is to give these talents a fresh new revenue stream to continue creating, developing and evolving their careers.
___
"An economy where artists, creators, and fans can earn together and generate value for experiencing moments together."

Launched in 2020, Geojam is a social engagement platform that has generated meaningful, passion-fueled fan engagement with celebrities such as Mariah Carey, Machine Gun Kelly, and Nyjah Huston. Geojam has garnered tens of thousands of users across iOS devices and has served as a bridge for fans to engage directly with artists, athletes, and influencers in the world of music.
___
"A new way to promote your music"

Groover is open to all artists and professionals, before, during and after the release. Whether your track is already released, even if it's been several months, just before release or not yet finished, send it on Groover can be useful at any time. There are curators & pros for every level of development and any style of music on Groover, and different kinds of promotions from playlists placement, to blog and more. The music curators and professionals listen to tracks for real. They give feedbacks and make every effort to give exposure to the artists they have a crush on.
___
"Fan engagement, made easy."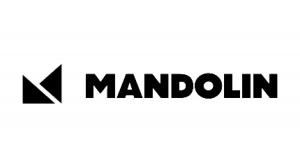 Mandolin is a digital platform designed to help artists, venues, and fans connect through live music. Whether you're a creator, promoter or anything in between, Mandolin makes it easy to hybridize any experience. Community based, it provides opportunities as lots of similar platform. So what's different? This could be the best end-to-end fan engagement solution, from organizer-friendly pricing to increasing perks per show.
___
"Use Artificial Intelligence to help automate your workflows."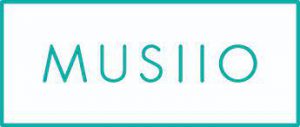 Musiio and its AI technology allow you to tag, search and playlist large catalogs of music with ease using ready-to-go solutions. How? They take audio files, and they perform a series of mathematical transformations. Related to this process Musiio extract and run thousand of features through their neural networks (like energy, time, bpm, key, mood and more) to produce highly results.
___
"Built for Creators & Investors"

Founded by Ditto Music CEO Lee Parson, OPULOUS is the first DeFi (decentralized finance) platform that is offering the possibility to financially "support" artists with music assets. This is in effect a financial support initiative, which allows artists to have secured loans, and fans to invest in music rights through S-NFTs (Security NFTs) and gain an income from it. All of this thanks to tokens that offer buyers shares in the music copyright. Opulous has its own coin called OPUL. Built on the Algorand blockchain, it allows artists to generate monthly royalty revenues that increase in value while the artist's career progresses. Artists who are currently using OPULOUS are Lil Pump, TYGA, Kyle and more.
___
"Invest in artists.
Own your favorite music"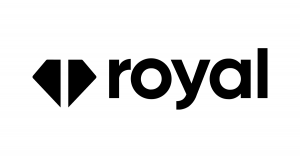 What if we told you that you can invest on your favorite music with the possibility to earn revenues from their popularity and success? This pioneering 3LAU's intuition called Royal actually allows all of this! Royal is a music marketplace that plans to sell music rights as NFTs. The platform will let users buy shares of a song and earn revenues from its success! Musicians can sell royalty ownership in their songs, collectors can buy those royalty ownership in songs directly from their favorite artists in the form of tokens: when artists grow, everyone earn! The first three track that have been dropped are from Ollie, Veritè and NAS. If you are a musician, you can apply to drop your track. If you are not, you better know that soon there will be another drop to invest on!
___
"We believe in the value of ideas and the power of markets."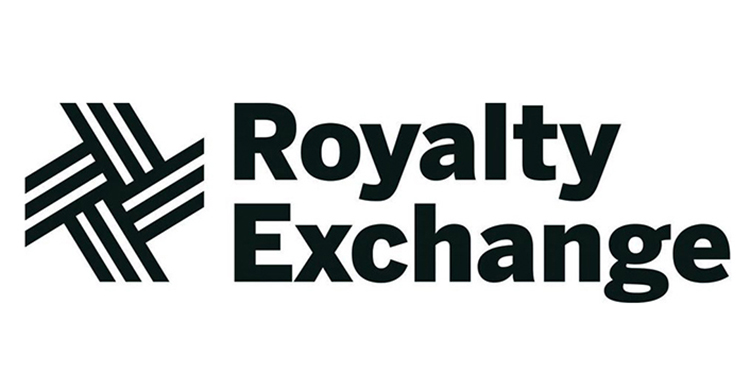 Royalty Exchange offers songwriters (in particular) the opportunity to create a new immediate revenue channel by allowing their catalogs to be sold to investors. A new way to manage your royalties. But this solution is beneficial to both, as songwriters receive an upfront payment for their performances, while investors receive a predictable fixed-rate stream of royalty payments. So the revenue potential of the catalogs is based on the payments passed to the artists, calculated through the Royalty Exchange online app "Know Your Worth".
___
"Real-time music data analytics for artists and labels."

Songstats aggregates all of your music data into one comprehensive analytics platform. The platform provides artists, labels and industry professionals with a comprehensive overview of how their music is performing across the most important streaming services and download stores. The Songstats mobile app sends push notifications when tracks are added to major playlists, reaching new milestones, and charting in different territories and genres.
___
"We are the future of entertainment in the Metaverse"

SplashHQ brings their community of artists and fans together to discover, connect and support one another. Artists can release high quality versions of their Splash performances onto the Splash music charts and vie to reach the coveted top spot.
___
"The #1 network for musicians."

Vampr is a location-based social and professional mobile platform which facilitates music discovery, networking and communication between musicians, music industry professionals and music fans. The Los Angeles based startup was founded in 2015 by Australian musicians Josh Simons and Barry Palmer of Hunters & Collectors. Apple named the app in its "Best of 2017" list. Vampr has also other kinds of evolutions through its story. It is known for its rapid growth thanks to a large group of investors that has grown too over time. In 2020 the company launched Vampr Publishing, a free music sync representation option for all users, in addition to a music distribution solution which comes bundled with the premium Vampr Pro subscription service. In September 2021, the company announced a milestone of one million users.
___

"Revolutionizing the music business with the power of big data"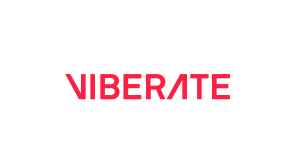 Viberate is the music professionals' choice resource for up-to-date info on the music industry. It is a platform that joins the entire live music ecosystem under one roof. It acts as IMDB for live music, where profiles are ranked according to their online popularity, based on daily updated social media stats, recent content, gig dates and contacts. Anyone can add new profiles or curate existing ones – Viberate is completely user-generated.  Now the team is implementing the blockchain technology, to reward contributors and to allow musicians, especially unsigned ones, to utilize it as their own digital booking agent.