D ance to the Drop: Elephant Studio, Alma Visuals e Vita Pictura hanno unito le forze per un unico obiettivo: sensibilizzare il pubblico sugli effetti che il coronavirus ha avuto sull'ambiente della musica.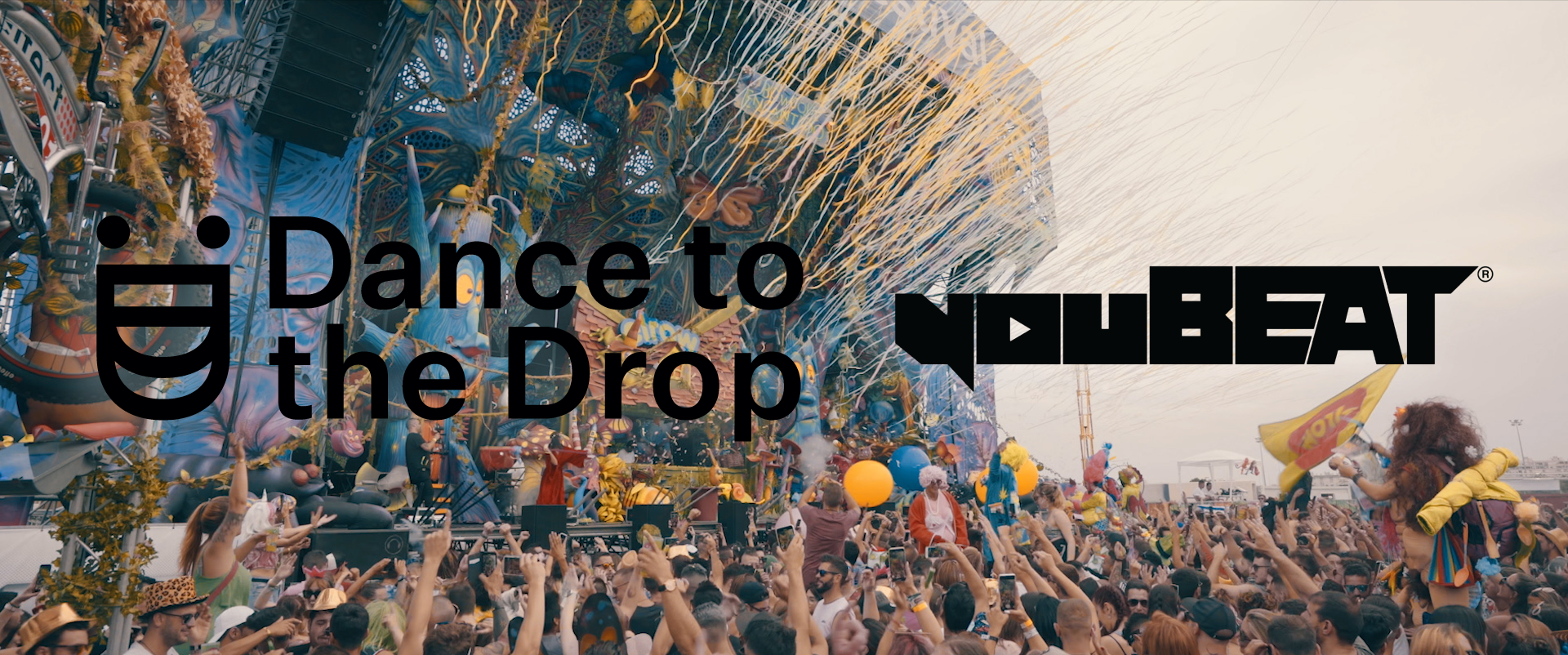 Anche YouBeat è a fianco di questo importante progetto che mira alla sensibilizzazione dell'ambiente musicale e non solo. L'intenzione è quella di dar voce all'intera filiera e aiutare concretamente tutti i professionisti del settore. Le tre case di produzione – specializzate in comunicazione digitale di eventi e festival internazionali di musica elettronica – hanno lanciato il progetto Dance To The Drop.
Tra i tanti artisti che hanno partecipato: Luca Agnelli, Don Diablo, Federico Scavo. Ma anche tanti festival come Decibel Open Air, Shire Music Festival e Elrow. Il video non fa distinzioni, ma è rivolto a tutti i lavoratori del settore. Dagli artisti agli organizzatori, dai promotori alle agenzie di booking, dalle case discografiche ai tecnici, dai giornalisti alle case di produzione. Nessuno è escluso, in questo settore molto spesso lasciato nell'ombra tutti sono parte di un'unica voce, che resiste e si fa sentire.
Una breve fuga dalla realtà. Ma anche un'occasione per supportare il settore attraverso l'iniziativa COVID-19 Music Relief di Spotify  che sostiene il crowdfunding "COVID-19 Sosteniamo la musica" di Music Innovation Hub. Promossa tra i tanti anche da FIMI e Assomusica, è consultabile qui. In Dance To The Drop la partecipazione conta tanto. Ed è infatti possibile inviare un video personale, che sarà poi disponinile online sul profilo instagram ufficiale di DTTD.
Questo video ha il compito di farci sentire liberi e distanti dai problemi sociali, economici, personali, attraverso la musica e il ballo. Così come durante un evento, un festival, un dj set. Balleremo di nuovo insieme, è così che si chiude il video, con un incoraggiamento e una promessa per gli addetti ai lavori e gli appassionati. Mai come ora è giusto ribadire quanto questo settore vada preso in considerazione  come parte integrante dell' economia globale.
Music freak, Techno head. Graduated at UNICAL in Communication Sciences. PointBlank Music Industry Diploma Student.