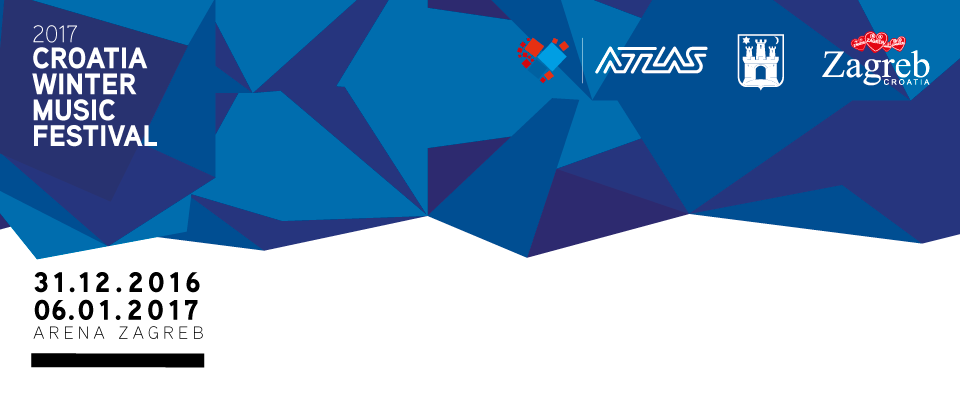 Croazia Winter Music Festival, un nuovo concept che unisce musica, gaming e food, si svolgerà all'Arena Zagreb, dal 31 dicembre 2016 al 6 gennaio 2017.
Gli special guests saranno il grande 5 volte World No.1 DJ Armin van Buuren, headliner del party NYE accompagnato dai connazionali Sander van Doorn, Moti, Julian Jordan, David Gravell e l'ucraina Juicy M, durante il primo di sei eventi nel corso della settimana.
Durante il giorno, il 2 gennaio e il 3, il palazzetto dello sport ospiterà Zagreb Gaming Arena, un torneo internazionale di giochi dove i concorrenti saranno uno contro l'altro e si sfideranno nei giochi più popolari e famosi del mondo come League of Legends, Counter Strike e FIFA 17.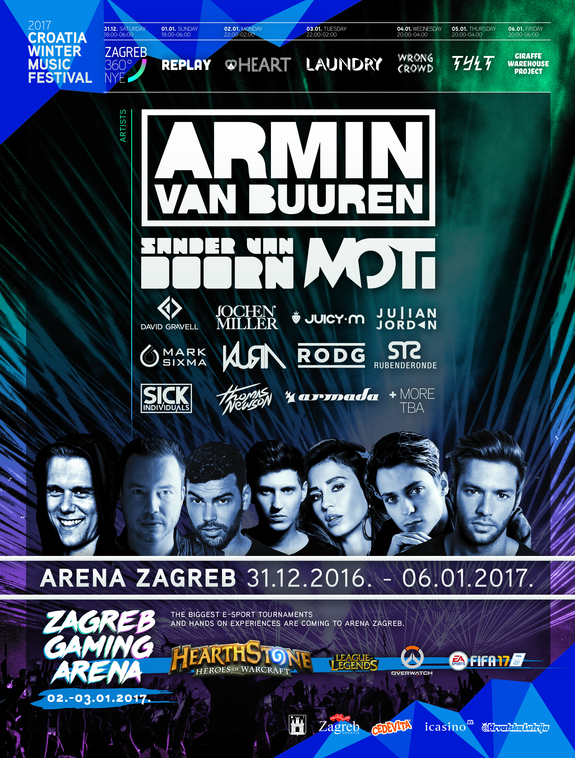 Dec 31 ­ Zagreb 360° NYE
Jan 1 ­ Replay 360° NYE
Jan 2 ­ Heart
Jan 2/3 ­ Zagreb Gaming Arena
Jan 3 ­ Laundry
Jan 4 ­ Wrong Crowd
Jan 5 ­ TYLT
Jan 6 ­ Giraffe Warehouse Project
I Tickets per Croatia Winter Music Festival sono disponibili online.
Per VIP e VVIP contattare  info@croatiamusicweek.hr
Visita www.croatiamusicweek.hr per maggiori informazioni
25y from Milan, Italy. I'm passionate about digital media world and I graduated in Media Languages at UCSC Milan  with a thesis about the revolution of daily life with the streaming in entertainment and information. Since 2012 I'm developing the Italian dance/electronic network youBEAT (www.youbeat.it) with a team of young editors and reporters and collaboration with international radio, events and festivals. I use to daily check music business and marketing/digital platforms in order to discover and be keen on news, stats and trends.