Non molto tempo fa abbiamo parlato dell'annuncio della seconda edizione del festival marchiato Cercle, celebre format francese che unisce arte, beni culturali e musica. Il marchio di fabbrica della casa come detto sono le performance in live streaming da location spettacolari. Alla lunga lista di stelle invitate da Cercle ad esibirsi per loro si aggiunge ora alla lista ZHU, pronto a regalare un'esperienza definita "di elevazione dell'anima", voluta per l costante voglia di innovazione da parte dell'organizzazione stessa. Una partnership artistica quindi tra Cercle, l'ente del turismo di riferimento dell'area, un festival e ovviamente l'artista.
La Location e l'ospite.
Come solito non una location a caso. Stiamo parlando dell' Hakuba Mountain Harbour, una spettacolare terrazza che si affaccia sulla vetta di Iwatake e sulle Alpi giapponesi. L'evento nasce in collaborazione con il festival giapponese Snow Machine, che si svolgerà proprio ad Hakuba dall'1 al 4 marzo. E' proprio qui che ZHU proverà a regalare ai presenti un'esperienza indelebil. L'artista americano classe 1989, dopo il successo del 2014 con la candidatura ai Grammy per il brano Faded, non si è mai fermato. Ha lavorato sempre con costanza e senza sosta per cercare di migliorarsi ulteriormente. Tutto ciò è dimostrato dal successo e dall'attesa per le sue esibizioni spettacolari e folli al tempo stesso, ma anche dalla qualità delle sue produzioni come per il suo album del 2016 Generationwhy.
https://www.instagram.com/p/B812KXsne3-/
L'evento è ovviamente ha i biglietti disponibili per chi passasse casualmente nelle vicinanze, altrimenti lo spettacolare live stream è quello che fa per voi. Potete trovare tutte le info qui. Se già prima eravamo estasiati dall'attesa per il festival, anche per questa tappa nipponica della truppe di Cercle saremo in prima linea per seguirlo con grande attenzione e curiosità e che potremo commentare insieme anche sui nostri social. Tutti connessi lunedì, mi raccomando!
E dopo un rinvio di 24 ore causa tormenta di neve…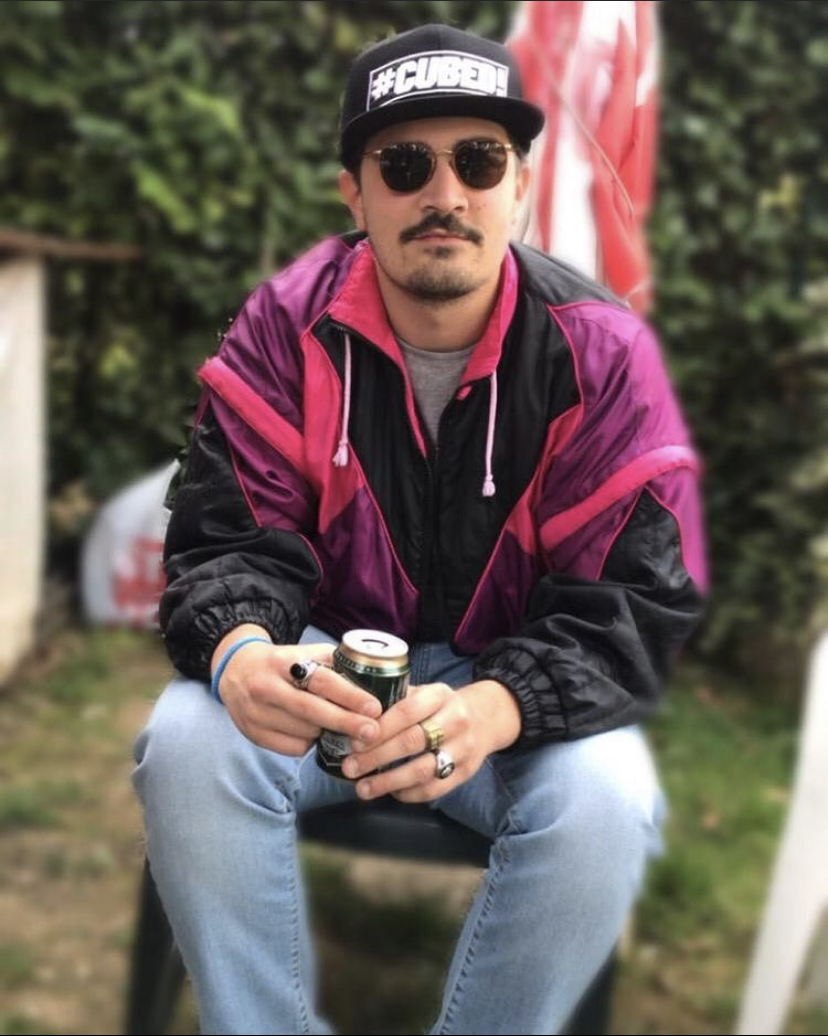 Rudy (29) currently based in Bergamo, here since 2019.
I'll starts my experience with music in the same way as I do today: listening. When I was a teenager I was really addicted to metal music, especially Power Metal. I evolved to metalcore, post hardcore ecc. before meeting Skrillex on my way. So I started my interest in electronic dance music, living in a club, Vibe Music Zone, here in my town as a PR. I experienced a lot about live shows, club management and all that can walk around a club. With some mates by there we started a radio show. On Facebook first, than 2 years in a local radio, Radio Like, and one at Radio Loco. Here as art director and founder of The Garden Show, where my selection was played. 31st December 2020 I left my activity as a speaker to keep in touch more with music biz, studying at Point Blank Music School.