Lo scorso weekend siamo stati a Dreamland Music Festival, evento abbastanza nuovo ma decisamente affascinante. Molto attesi perché di casa, i BounceMakers, duo italiano composto da Alessandro Negrini e Riccardo Contu (aka Riky Noize), con i quali abbiamo fatto quattro chiacchiere dopo il loro set.
– Dopo tanti anni di duro lavoro la vostra ultima produzione So Far Gone con Ephesto e uscita su un'etichetta di prestigio come Revealed Recordings. Raccontateci la vostra gioia.
È stato veramente un gran piacere perché è sempre stato il nostro punto di riferimento fin da quando abbiamo iniziato le produzioni e quindi era un traguardo per noi. Lo vedevamo come qualcosa di veramente grande. A volte anche irraggiungibile, dicevamo "non ce la fanno tutti". E quindi poi uscire su un EP Hardstyle con altri due artisti italiani, è stato veramente grande, un trionfo italiano su un'etichetta olandese. Ci è veramente piaciuto, ci ha dato tanto orgoglio ed è stato un traguardo raggiunto sicuramente importante.
– Abbiamo notato un deciso cambio di stile rispetto a prima appunto in So Far Gone in cui vi siete orientati su bpm più alti con decise tendenze hardstyle. Come mai questo cambio?
L'Hardstyle diciamo che è un genere che ci è sempre piaciuto particolarmente. Molto difficile da piazzare, però ovviamente con Revealed, avendo avuto questo cambio musicale nel quale ha introdotto l'hardstyle, abbiamo intravisto uno spiraglio per riuscire a fare qualcosa che ci piacesse. Diciamo che So Far Gone è la classica traccia EDM col vocal cantata molto melodica con un drop hardstyle. Inizialmente è nata come traccia future bass ma non ci aveva mai convinto. Allora ci siamo detti perché non provarla hardstyle? Abbiamo avuto la possibilità di conoscere Ephesto, e gli abbiamo buttato lì l'idea.
– Che rapporto avete con la musica? Avete anche altre occupazioni oltre a questa?
Oltre alla musica abbiamo anche altre passioni, come le auto. Poi c'è il lavoro, quindi il tempo per produrre è veramente limitato per entrambi perché comunque con il lavoro i tempi sono quelli che sono. Nel poco tempo che abbiamo diamo il 100% e proviamo ad essere più veloci ed a avere comunque una qualità decente per essere al top anche se il tempo dedicato in studio sulla musica incide veramente tanto. Sarebbe bello avere solamente questo come lavoro e portare avanti il progetto a tempo pieno.
– Sappiamo che oltre questo progetto siete anche nell'organizzazione dell'evento! Soddisfatti dell'edizione di quest'anno?
Assolutamente si perché comunque dalla prima edizione ad oggi ci siamo accorti per primi che c'è stata una crescita sia a livello di numeri che di produzione, ma anche a livello della cura dei dettagli. L'intera organizzazione è migliorata molto in questo. Anche Alberto Fumagalli di Nameless Music Festival ci ha fatto i complimenti per la cura dei dettagli e detta da lui la cosa ci ha fatto davvero tanto piacere.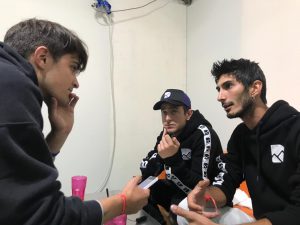 Credits to Lorenzo Ragazzo @lore_vibes.photo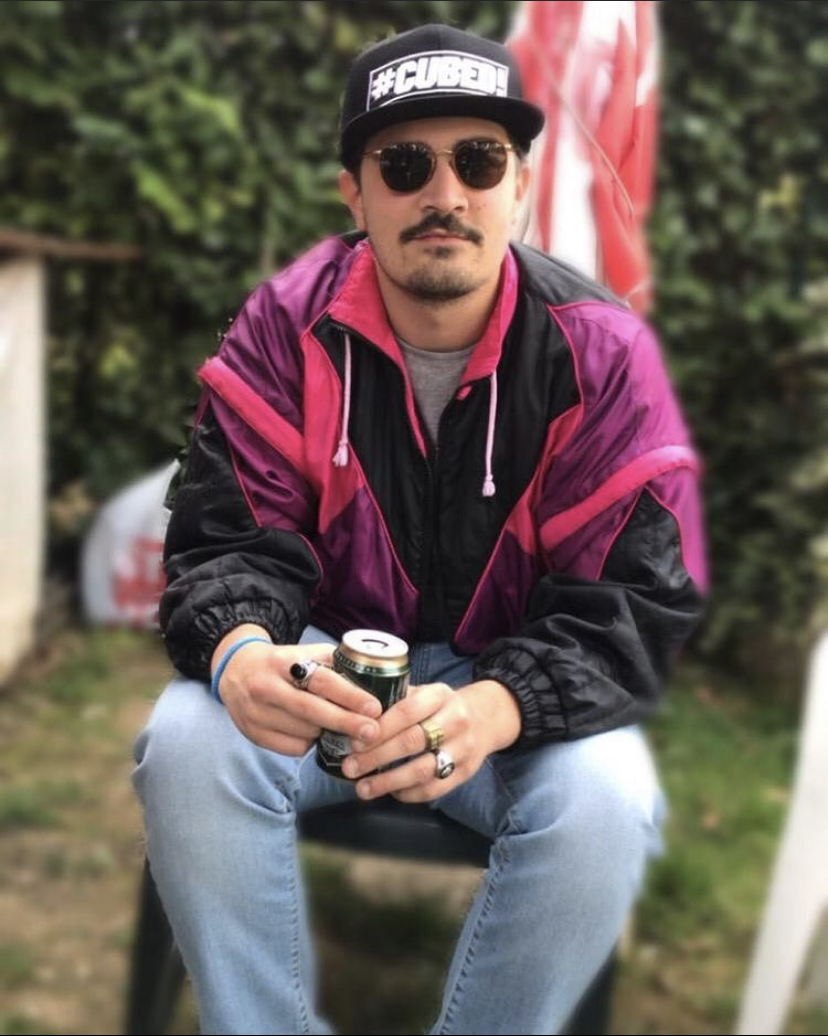 Rudy (28) currently based in Bergamo, here since 2019.
I'll starts my experience with music in the same way as I do today: listening. When I was a teenager I was really addicted to metal music, especially Power Metal. I evolved to metalcore, post hardcore ecc. before meeting Skrillex on my way. So I started my interest in electronic dance music, living in a club, Vibe Music Zone, here in my town as a PR. I experienced a lot about live shows, club management and all that can walk around a club. With some mates by there we started a radio show. On Facebook first, than 2 years in a local radio, Radio Like, and one at Radio Loco. Here as art director and founder of The Garden Show, where my selection was played. 31st December 2020 I left my activity as a speaker to keep in touch more with music biz, studying at Point Blank Music School.