Mercoledì 28 Ottobre è stata annunciata dalla piattaforma 1001tracklists la classifica annuale dei 101 produttori che hanno ricevuto più supporti in radioshow, podcast ed eventi (questi ultimi purtroppo in parte minore a causa del Coronavirus)
Quest'anno l'analisi delle tracce pubblicate negli ultimi due anni (uno dei parametri fondamentali) è stata effettuata nel seguente periodo: 1 Ottobre 2019 – 30 Settembre 2020
Sul trono l'olandese Oliver Heldens, con 1033 supporti che lo portano dalla posizione #24 del 2019 alla vetta della classifica.
Argento per il collettivo italiano Meduza, new entry con 1005 supporti sui loro singoli di successo  "Lose Control", "Piece Of Your Heart" e il remix di "Discopolis 2.0".
Chiude il podio Armin Van Buuren, che conquista 3 posizioni.
Seguono Tiësto (#4) e David Guetta (#5) dove quest'ultimo ha perso il trono conquistato l'anno scorso.
Ottima scalata per il francese Retrovision che scala di 11 posizioni la chart collocandosi sesto davanti a Diplo (#7) e Don Diablo (#8).
Con una scalata dalla 34esima posizione, il brasiliano Leandro Da Silva entra in Top 10 alla posizione #9, che viene chiusa dalla new entry Martin Ikin dopo un ottimo anno con "Hooked", "Back To Funk" e "Headnoise (Get Hype)".
TOP 10:
🥇 Oliver Heldens
🥈 Meduza
🥉 Armin Van Buuren
#4 Tiësto
#5 David Guetta
#6 Retrovision
#7 Diplo
#8 Don Diablo
#9 Leandro Da Silva
#10 Martin Ikin
HIGHEST CLIMBERS: #39 Malaa (+57) – #28 ARTBAT (+53) – #25 Matroda (+51) – #14 Nitti Gritti (+49)
WORST DOWNS: #71 Skrillex (-68) – #81 Above & Beyond (-60) – #65 Calvin Harris (-40) – #89 Offaiah (-32) – #47 Fisher (-27)
BEST NEW ENTRIES: #2 Meduza – #10 Martin Ikin – #16 BYOR – #19 Raven & Kreyn – #23 SWACQ – #24 Party Favor
https://www.instagram.com/p/CG5SzfMlukp/
Scopri la classifica completa di seguito o al link: 1001.tl/Top101
🇮🇹
L'Italia è rappresentata egregiamente con 4 presenze che si distinguono per  stili e percorsi differenti:
#02 Meduza
I numeri e i fatti parlano da soli. Il 2019 di Simon de Jano, Madwill e Luke Degree è stato sia l"anno del debutto che della consacrazione, con la nomination ai Grammy's nella categoria "Best Dance Recording" con "Piece Of Your Heart" con i Goodboys, tour in tutto il mondo prima del lockdown internazionale e  oltre 1 miliardo di streaming plays solo su Spotify (627mln su "Piece Of Your Heart", 459mln su "Lose Control")
#15 Giuseppe Ottaviani
Conquista una posizione dal 2019 riconfermandosi tra i maggiori artisti di musica trance con i singoli "Till We Meet Again", "Only A Heartbeat Away" e "Synergy"
#31 Milk Bar 
Silvio Carrano e Marcello Lepore sono una delle più interessanti new entry della classifica con il nuovo progetto che ha conquistato diversi supporti internazionali su  "Manhattan", "How Gee" e "The Raver" pubblicati sulla loro etichetta Total Freedom+.
#52 MorganJ
Grande annata per il genovese Daniele Morganti, che con i suoi singoli su Hexagon "Last Night", "Let It Go" e "More Than We Compare" con Will Sparks ha fatto il suo ingresso nella classifica!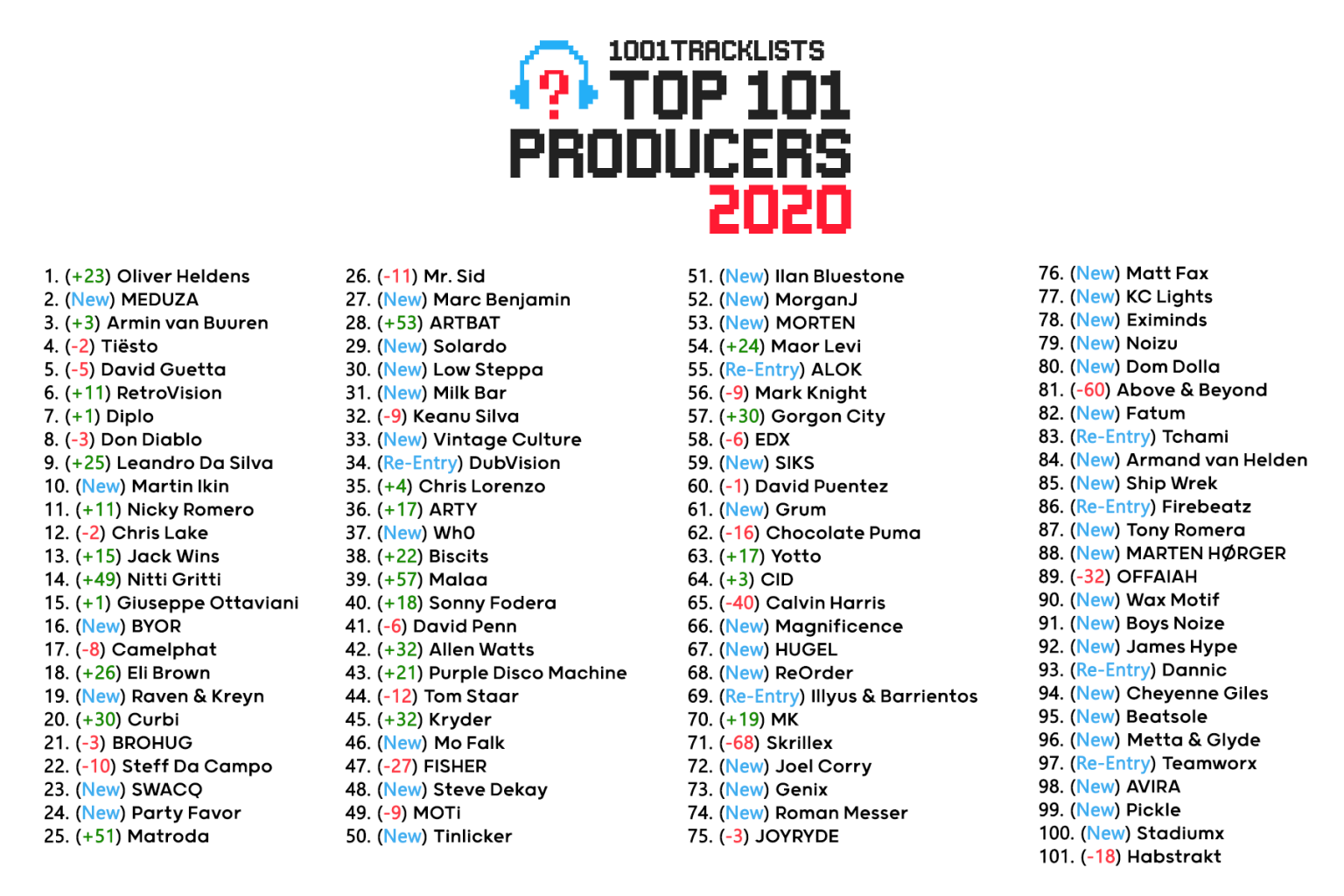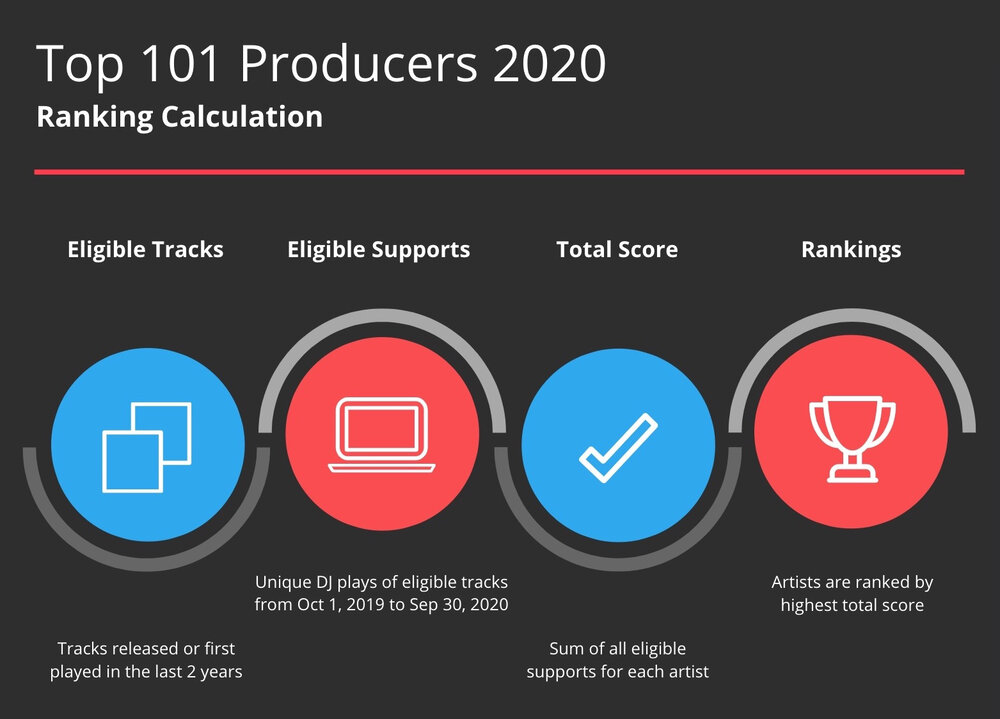 Venerdì 30 Ottobre, 1001Tracklists & Genesis presentano una celebrazione virtuale della nuova classifica su Minecraft, che come ogni anno cade in concomitanza con Amsterdam Dance Event, tra le maggiori conferenze internazionali per la musica dance/elettronica con oltre 400mila partecipanti, 1,000 eventi con 2,500 artisti in 200 club in 5 giorni.
Troverete repliche 1:1 di locations chiave della città olandese come Leidseplein Square, Rijksmuseum e l'Amsterdam Centraal Station e oltre 10 ore di musica tra due stage!
Free RSVP & Enter To Win $1500+ Worth Of Electronics From THX:
http://1001.tl/top101producers2020
Minecraft Server:
Play.Top101Producers.Com
Stream:
twitch.tv/1001tracklists

Lineup (A-Z): ARTY, BISCITS, boiish, BROHUG, BYOR, Cheyenne Giles, Chocolate Puma, CID, Curbi, David Guetta, David Penn, DubVision, EDX, Giuseppe Ottaviani, Ilan Bluestone, Illyus & Barrientos, Jack Wins, Joel Corry, KC Lights, Keanu Silva, Laura Van Dam, Leandro Da Silva, Low Steppa, Magnificence, Malaa, Maor Levi, MARTEN HØRGER, Martin Ikin, Matroda, Matt Fax, Milk Bar, Miss Monique, Mo Falk, MorganJ, MORTEN, MOTi, Nicky Romero, Nitti Gritti, Noizu, Nora En Pure, Nostalgix, OFFAIAH, Oliver Heldens, Qrion, Raven & Kreyn, RayRay, RetroVision, SKIY, Steff Da Campo, SWACQ, Teamworx, Tinlicker, Vintage Culture, Wh0, Yotto F
Tra i set più attesi il primo FUTURE RAVE b2b di David Guetta con Morten!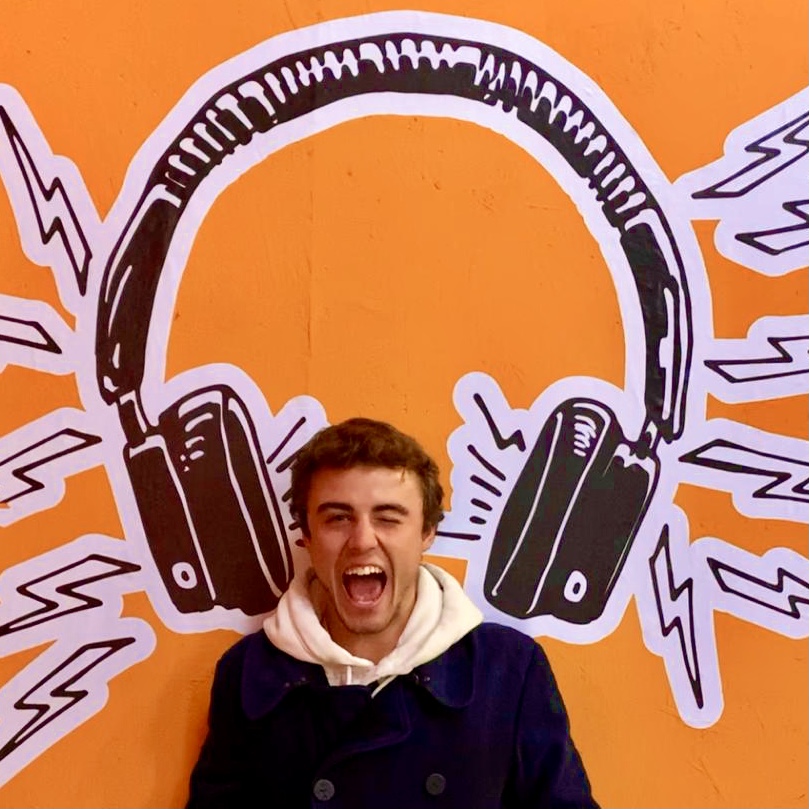 27y passionate guy about music, social media, digital marketing and infographics!
I founded youBEAT in 2012 as manifesto of my passion for electronic music, with the aim of promoting artists and events.
Graduated in Media Languages at UCSC in Milan (Università Cattolica del Sacro Cuore) with a thesis on the revolution of daily life with the streaming in entertainment and information. 
Everyday more passionate and keen about data, tools and music insights and their connection in this everyday faster social connected world.
Currently working at EGO Music (www.egomusic.net) as A&R and Marketing Manager.