In questo settimo episodio di youBEAT Serum Tutorial vedremo come ricreare il synth principale del drop di "Chicken Soup" di Skrillex e Habstrakt.
Per quanto riguarda gli oscillatori dobbiamo settare il primo su un'onda quadra che troviamo sotto "Basic Shapes", il secondo su Pulse With Modulation MG che troviamo sempre nella sezione "Analog" e quello del sub su sulla sinusoide.
Abbassiamo di due ottave il sub, settiamo a 0 il suo livello poi ci spostiamo sul secondo oscillatore portando a +3 le ottave, +7 i semitoni e a 0 il livello.
Portiamo a 0 anche il livello del primo oscillatore e selezioniamo "FM from B" portandola al 47%.
Dopo aver disegnato la forma di LFO1 che vedete in figura moduliamo a +61% il livello del sub e a +100% quello del primo oscillatore lasciando in modalità envelope.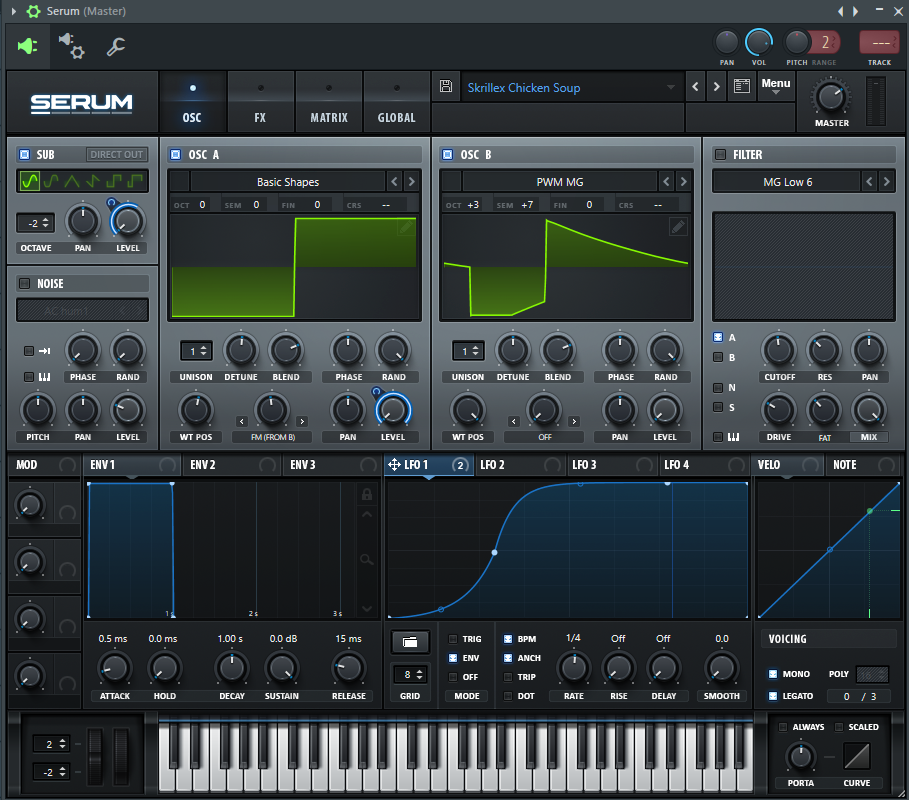 Per quanto riguarda l'effettistica è necessario dare un po' di dimension al suono, utilizzare un compressore multibanda e tagliare leggermente le frequenze sopra i 5000 Hz derivanti dalla modulazione di frequenza che possono risultare fastidiose, infine aggiungere un po' di riverbero e distorsione stando attendi a non esagerare con quest'ultima in quanto il suono risulta già grattato di suo.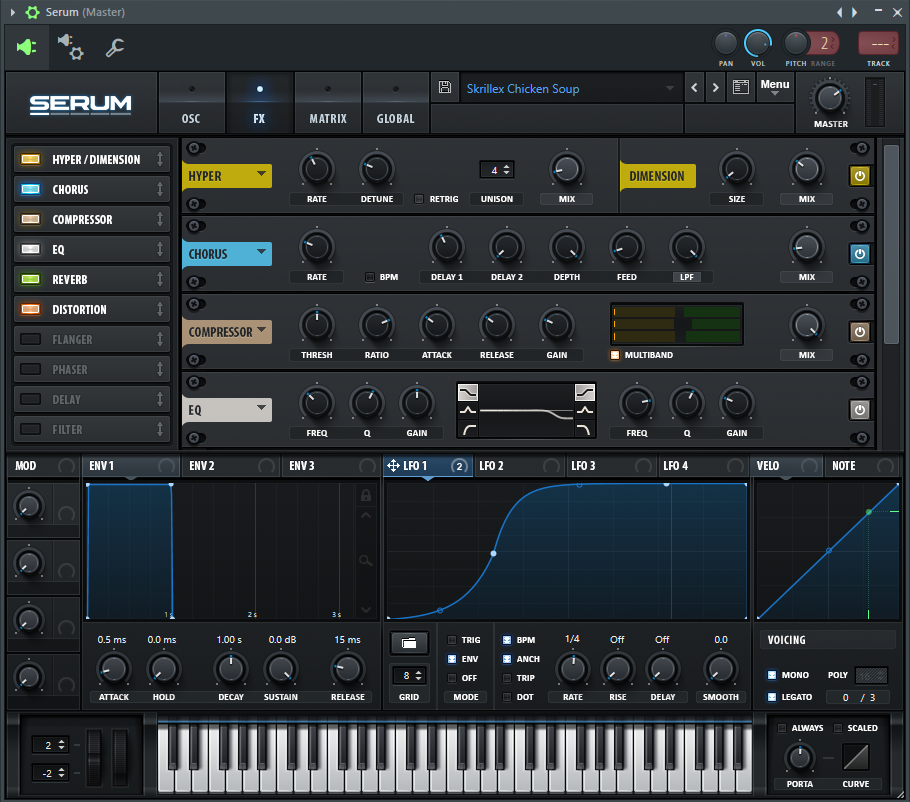 Risultato Finale:
---
Laureato in Informatica Musicale presso l'Università Statale di Milano, appassionato di musica elettronica e sound design.
Autore delle rubriche "Serum Tutorial" e "The Dark Side of EDM".