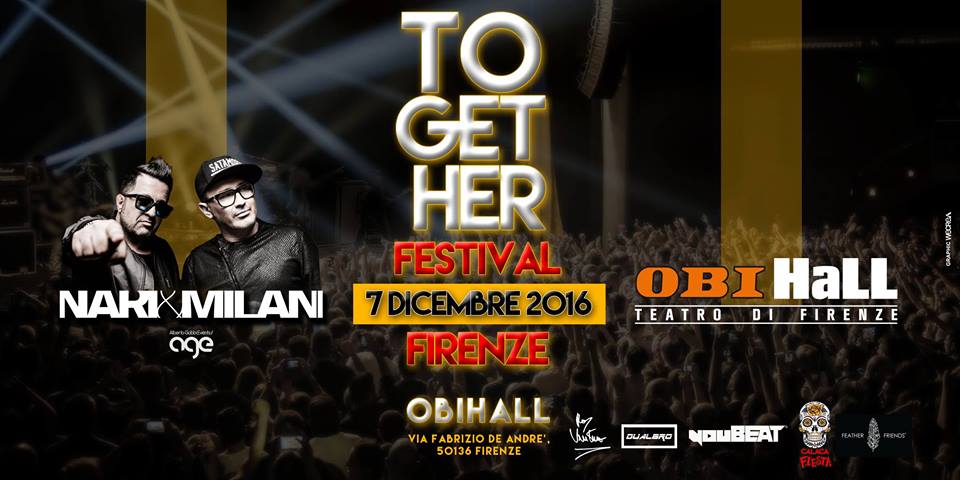 ---
youBEAT intervista Nari & Milani @ ToGetHer – ObiHall Firenze
 Qual'è stato l'elemento chiave per la creazione di Atom, prestigioso step della vostra carriera?                                            Abbiamo preso ispirazione da "The Moment" di Tim Mason e volevamo dargli una marcia in più.

– Ci piaceva molto il suo mondo e abbiamo cercato di rendere attuale alcuni punti di riferimenti del passato.
Eravamo molto legati dal sound degli Swedish House Mafia, in quel periodo molto forte e delineato in cui abbiamo cercato di cavalcare l'onda.

In questo 2016 Avete collaborato con l'artista italiano Hiisak per "The Drums", "Camino del Sol" e "Copacabana", ottenendo ottimi risultati su labels internazionali. Queste produzioni si sono posizionate soprattutto come rappresentati italiani della linea tribal – house.
Come nasce questa solida collaborazione e cosa pensate di questo stile?– Quando abbiamo sentito la prima traccia di Hiisak ci ha molto stupito per il so talento. È un grande produttore con il quale stiamo ancora collaborando.
Ci stiamo spostando in un'altra direzione, ci piace sperimentare perchè "il banco va cambiato", seguendo i nostri gusti musicali!
Come analizzereste il cambiamento nell'industria musicale dall'inizio del 2000 ad oggi, con l'utilizzo sempre più diffuso dello streaming?– E' andata per forza cosi perchè la vendita generale dei dischi non è più come un tempo.
È complesso tutelare gli artisti da parte delle piattaforme sempre più numerose che si posizionano vicino ai colossi attuali                       come Spotify e Soundcloud.
Serve in primis un rispetto sincero dell'arte musicale che coinvolge tantissime persone, non solo gli artisti. In Inghilterra, come in Francia, c'è un approccio più diverso e sensibile verso la tutela degli artisti.
Avete recentemente presentato la vostra nuova label Woof Records in collaborazione con Riccardo Tesini.
Quali sono i vostri obiettivi e con quale linea musicale si identificherà l'etichetta?– Ci piace l'idea di poter condividere e far interagire con questa nuova etichetta i giovani artisti che propongono le proprie demo e i nostri ascoltatori.
Uno dei nostri obiettivi è quello di creare un esperimento all'inizio del 2017, una sorta di Boiler Room in un piccolo club di San Marino per poi collaborare con diversi clubs italiani.
Quest'azione promozionale sarà ovviamente integrata ad una diretta social in cui ascolteremo tutti insieme le demo selezionate analizzando i feedbacks delle persone presenti.
Per quanto riguarda la linea musicale di Woof Rec, ricerchiamo prodotti freschi, sperimentali e non troppo banali.La mail per mandare le produzioni è questa: demo@woofrec.com
---
youBEAT Sessions #109 – Special Guests: NARI & MILANI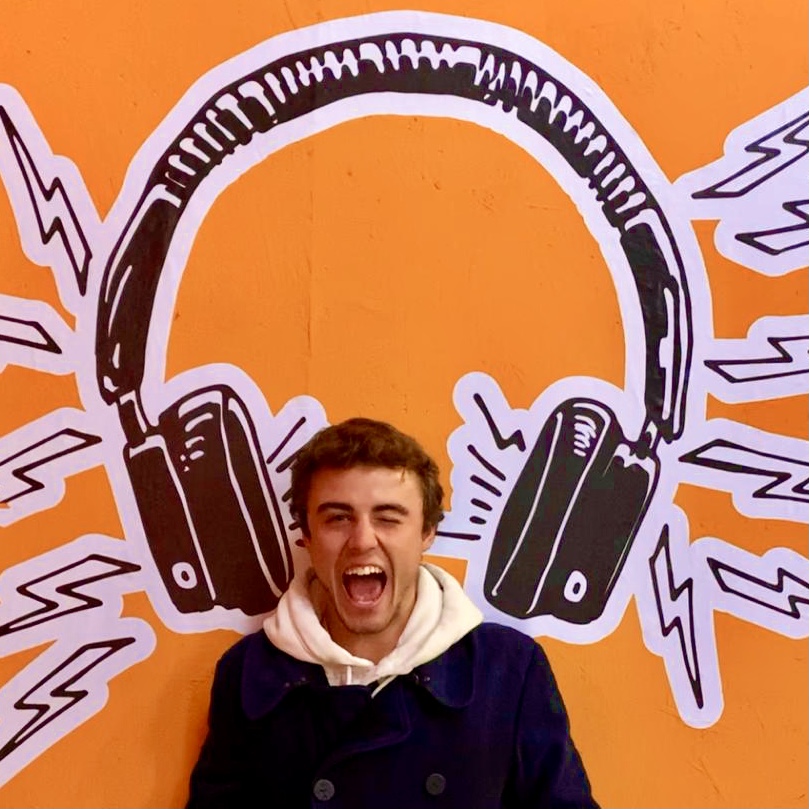 25y passionate guy about music, social media, digital marketing and infographics!
Currently working at EGO Music (www.egomusic.net) as Head of International and Social Media, while developing youBEAT, my manifesto of passion for music founded in 2012.
Graduated in Media Languages at UCSC in Milan (Università Cattolica del Sacro Cuore) with a thesis on the revolution of daily life with the streaming in entertainment and information. 
Everyday more passionate and keen about data, tools and music insights and their connection in this everyday faster social connected world.