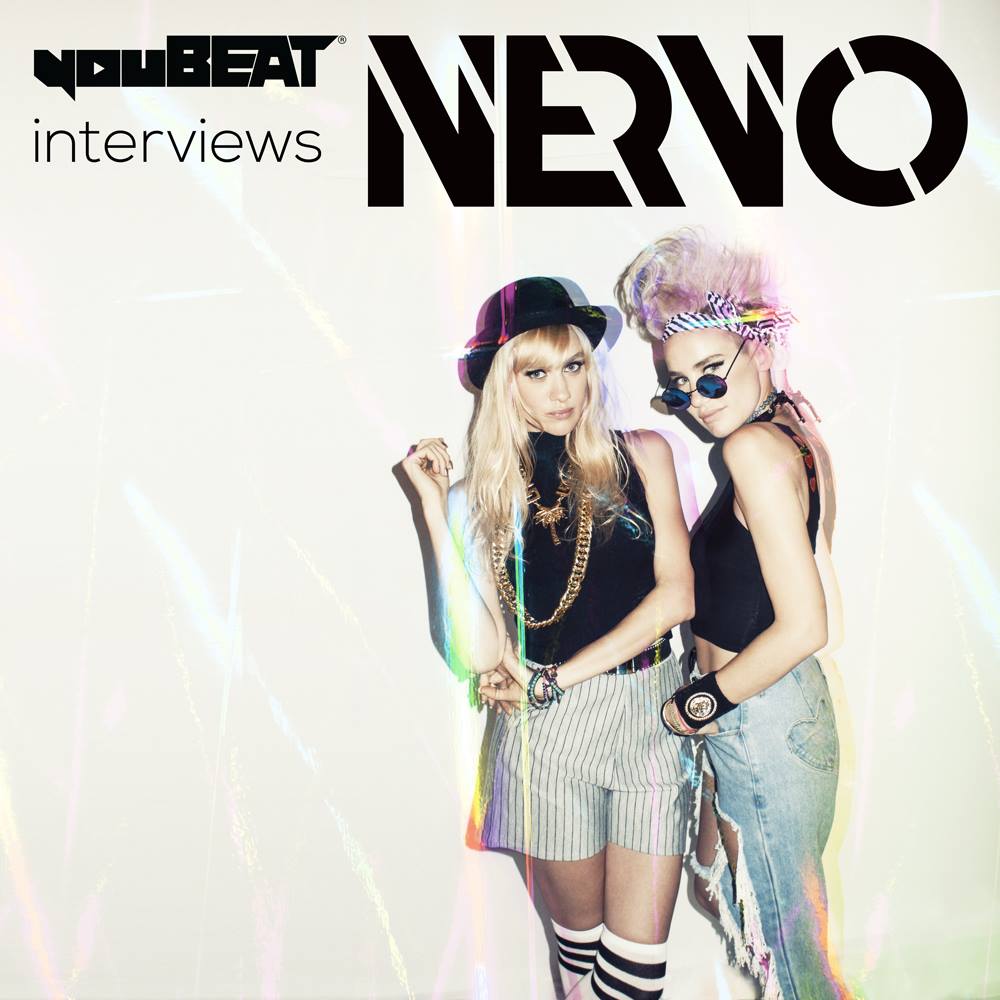 Abbiamo intervistato due dj, modelle e sorelle gemelle australiane… di chi stiamo parlando?
Ovviamente di Miriam e Olivia, le NERVO!
Dal 2005 le sorelle Miriam e Olivia hanno dato vita al progetto NERVO e nel corso degli anni hanno raggiunto l'Olimpo dei più grandi djs internazionali. Durante la loro lunga carriera Mim e Liv hanno girato numerosi paesi e si sono esibite nei più importanti palchi e festival, facendosi così conoscere in tutto il globo.
Noi di youBEAT abbiamo intervistato le NERVO, partendo dalla nascita della loro passione per la musica, passando attraverso numerose curiosità e il loro rapporto con alcuni dei più grandi djs internazionali, fino ad arrivare al loro grande amore per l'Italia (e gli italiani) e alcune novità per il futuro.
Da poco le NERVO hanno anche aperto la loro etichetta, la
"Got Me Baby Records"
, in collaborazione con
Armada Music
! Inoltre è uscito su
Spinnin' Records
 il loro ultimo singolo
"Alone"
, in collaborazione con 
Askery
 e 
Brielle Von Hugel
!
▶️ 
spinninrecords.lnk.to/Alone!SSR

Di seguito l'intervista in Inglese e Italiano
---
– ENG –
Djs, models and twin sisters… who we are talking about? Obviously Miriam and Olivia, the NERVO!
In 2005 Miriam and Olivia have created the project NERVO and during the years they reached the Olympus of the biggest international Djs. During their long career they have visited several countries and have performed on the most important stages and festivals, becoming thus well know around the world. We interviewed Miriam and Olivia from the birth of their passion for music, passing through some curiosity and their relationship with some of the biggest international Djs, finally to their great love for Italy (and Italian people) and some news for the future.
Miriam and Olivia you dreamed since childhood to be a dj? How born your passion for this type of music?
We always loved making music but when we went to Ibiza we fell in love with dance music and the culture that surrounds it. From then on we focused with working for more dance artists and then we eventually became NERVO 🙂 

How is your relationship as sister? This helps you in your work?
We are very close. We work everyday together, we have the same friends so we also socialize together. We are like normal sisters who fight but we get over it super quick. It's great to be able to share this life with your best friend and for that we feel very lucky. We wouldn't be where we are without each other. 

When you began your career as djs will you ispirate to someone? What were the artists who you listened the most?
We were very inspired by a lot of the people we worked with – David Guetta, Afrojack, Avicii, Armin Van Buuren. We learned a lot about music but also about the business.

What is your best release in your opinion?
Ahh such a hard decision. Liv really loves "You're Gonna Love Again" and Mim likes "The Way We See The World" (Tomorrowland Anthem). 

You have worked with many great international artists: with whom you found yourself better and who remember with pleasure?
Working with Kylie Minogue was a real thrill as we grew up listening to her records. 

I know you have a lot of fun during the set for the video Revolution with Ummet Ozcan e R3hab: there have been other special situations that you remember?
There have been so many great moments. The best part about our business is that we are genuinely good friends with a lot of people we collaborate and play with. A highlight of 2016 was playing B2B at Tomorrowland with Afrojack,Steve Aoki, Dimi and Mike, Ummet, Yves V, Wolfpack, R3hab and so many other friends who joined the stage. 

You travelled in different country for your live shows. What are your favorite countries or nations where you have been?
It's tough to choose a favourite country as we've had so many great gigs but Italians are always great fun to play to. They love to dance and drink and have a good time. Brazil and Mexico are also always great for us. 

In Italy you have exhibited several times in some of the most important clubs and festivals: how were your italian experiences?
We LOVE Italy. Maybe it is because our family is Italian/Australian or maybe it's because touring there is so great bc the food is incredible or maybe it's because the people are so vivacious… We brought our mum on tour with us through Italy this year. That was great fun!

How is your relationship with your fans, in particular with Italian fans?
Our fans are so special to us and the fans in Italy are especially special to us because they were one of the first to support us. Grazie mille Italia! <3 

What are your plans for the 2017? There are some news for your fans?
Lots of new music coming! We also will be throwing our "NERVOnation parties" at Ushuaia in Ibiza and also in Solden in Austria and Miami at WMC.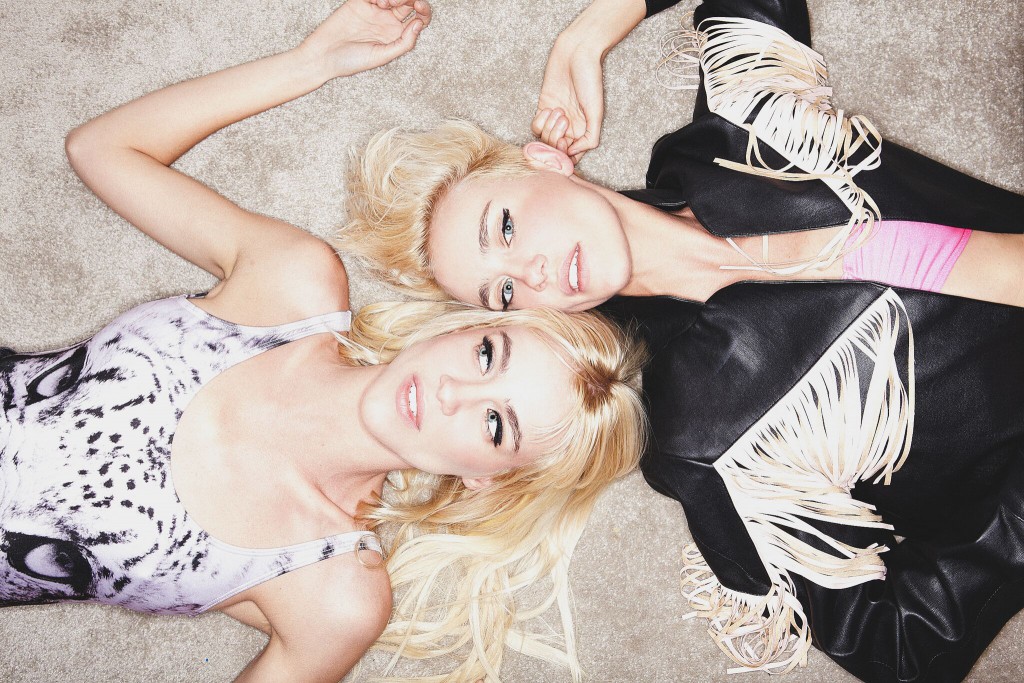 – ITA –
Ciao a tutti e grazie per averci ospitato su youBEAT
Miriam e Olivia sognavate fin da piccole di fare le dj? Come è nata la vostra passione per questo tipo di musica?
Abbiamo sempre amato produrre musica, ma quando siamo state per la prima volta a Ibiza ci siamo innamorate perdutamente della dance music e di tutta la cultura musicale che la circonda. Da quel momento abbiamo iniziato a lavorare per diversi artisti di musica dance e così sono nate le NERVO 🙂
Che rapporto avete come sorelle? Questo vi aiuta nel vostro lavoro?
Siamo molto unite. Lavoriamo ogni giorno insieme, abbiamo anche gli stessi amici e quindi usciamo anche insieme. Siamo due normali sorelle che spesso anche litigano, ma che risolvono poi tutto in fretta. E' bellissimo avere la possibilità di condividere questa vita con la tua migliore amica e per questo ci sentiamo molto fortunate. Non saremmo dove siamo ora senza il sostegno l'una dell'altra. 
Quando avete iniziato la carriera da djs vi ispiravate a qualcuno? Quali erano gli artisti che ascoltavate di più?
Siamo state ispirate da molte persone con cui abbiamo collaborato, artisti del calibro di David Guetta, Afrojack, Avicii, Armin Van Buuren… Abbiamo imparato molto sulla musica, ma anche tanto riguardo al mondo del business.
Quale delle vostre release ritenete la migliore?
Ahh una decisione molto difficile. Olivia è innamorata di "You're Gonna Love Again", mentre a Miriam piace molto "The Way We See The World" (Tomorrowland Anthem).
Avete collaborato con numerosi grandi artisti internazionali: con chi vi siete trovati meglio e chi ricordate con piacere?
Lavorare con Kylie Minogue è stato molto eccitante visto che siamo cresciute ascoltando le sue canzoni.
So che vi siete divertite molto durante il set per il video di Revolution con Ummet Ozcan e R3hab: ci sono state altre situazioni particolari che ricordate?
Ci sono stati tanti bellissimi momenti. La parte migliore del nostro lavoro è che abbiamo stretto degli ottimi rapporti d'amicizia con un sacco di persone con cui abbiamo collaborato e suonato insieme. Un ricordo vivido del 2016 è quando stavamo suonano in "back2back" al Tomorrowland con Afrojack, Steve Aoki, Dimi and Mike, Ummet, Yves V, Wolfpack, R3hab e altri nostri amici che ci hanno raggiunto sul palco.
Avete girato molte Nazioni per i vostri live show, quale paese o città vi è rimasta più nel cuore?
E' difficile scegliere un paese preferito visto che abbiamo avuto sempre bellissime esibizioni, ma quelle italiane sono sempre le migliori. Gli italiani amano ballare, bere e divertirsi. Anche il Brasile e il Messico sono due nazioni molto belle secondo noi.
In Italia vi siete esibite diversi volte in alcune delle più importanti discoteche e festival, come sono state le vostre esperienze italiane?
Noi AMIAMO l'Italia. Pensiamo sia perché la nostra famiglia ha origini italiane o perché esibirsi qui è sempre divertente e il cibo è incredibile oppure anche perché gli italiani sono molto vivaci… Quest'anno abbiamo portato nostra mamma in tour con noi  in Italia. E' stato molto divertente! 
Come è il rapporto con i vostri numerosi fans, in particolare con quelli italiani?
I nostri fans sono tutti molto speciali per noi e quelli in Italia lo sono ancora di più perché sono stati tra i primi a seguirci e supportarci. Grazie mille Italia! <3
Prospettive per il 2017? qualche novità in arrivo per tutti i tuoi fans?
Sta arrivando tanta nuova musica! Stiamo inoltre lanciando le nostre feste "NERVOnation" all'Ushuaia di Ibizia e anche a Solden in Austria e a Miami alla WMC.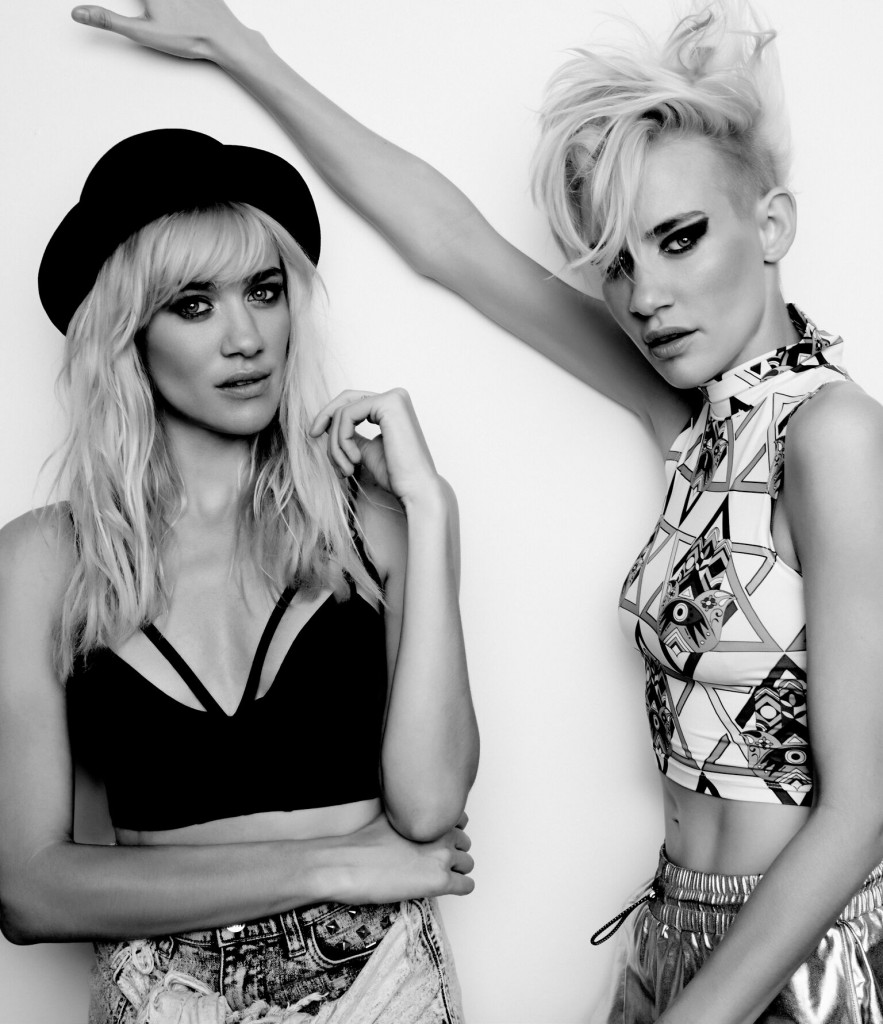 ---
 a cura di Valerio Pennati
Iscritto all'Ordine dei Giornalisti della Lombardia e laureato in Linguaggi dei Media presso l'Università Cattolica di Milano, collaboro con il Giornale di Lecco e il Giornale di Merate. Sono Responsabile Comunicazione e Ufficio Stampa per la Pallavolo Cisano, società che milita nei campionati di serie A. Appassionato di sport e di musica, sono cresciuto insieme a youBEAT.