Nuovo potentissimo singolo che unisce la trap alla dubstep in un nuovo stile che sempre più identifica il giovane talento italiano Rulezz, in collaborazione con DJ Woogie feat. Mark.
"Kalashnikov" è disponibile gratuitamente via Caps Lock Crew e TrapStyle.
FREE DOWNLOAD:
www.toneden.io/capslockcrew/post/rulezz-woogie-kalashnikov-ft-mark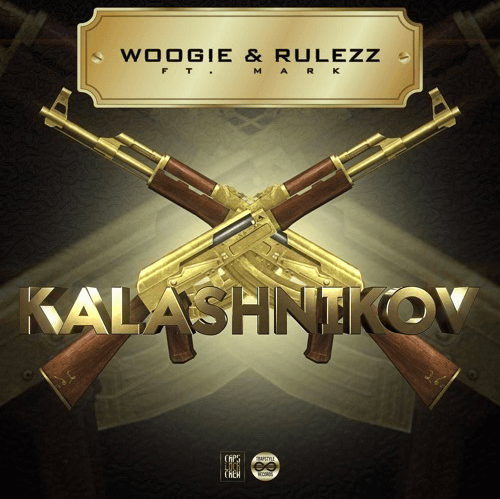 ---
FOLLOW Rulezz:
www.facebook.com/RulezzDj
www.soundcloud.comemmanuelesanto
twitter.com/iamrulezz
www.instagram.com/rulezzofficial/
FOLLOW Woogie:
www.facebook.com/djwoogieMUSIC
www.soundcloud.com/djwoogie1
www.twitter.com/DJWOOGIE
FOLLOW Mark:
www.facebook.com/markofficialmusic
www.soundcloud.com/mark_official
twitter.com/_markofficial_
www.instagram.com/mark.officialmusic
www.markofficial.com
www.reverbnation.com/markofficial
FOLLOW Caps Lock Crew:
www.facebook.com/CAPSLOCKENT
open.spotify.com/user/caps_lock_crew
twitter.com/CAPSLOCK_CREW
Instagram.com/CapslockCrew_Official
Youtube.com/CapslockCrew
25y from Milan, Italy. I'm passionate about digital media world and I graduated in Media Languages at UCSC Milan  with a thesis about the revolution of daily life with the streaming in entertainment and information. Since 2012 I'm developing the Italian dance/electronic network youBEAT (www.youbeat.it) with a team of young editors and reporters and collaboration with international radio, events and festivals. I use to daily check music business and marketing/digital platforms in order to discover and be keen on news, stats and trends.